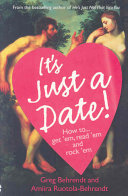 $21.99
NZD
Category: Self Improvement
A fabulous new guide to dating co-authored by Greg Behrendt, former writer on Sex and the City, who won women's hearts with his three million copy bestseller He's Just Not That Into You. What ever happened to dating? Used to be that a guy would ask a girl out. He'd pick her up at her house and take her out for dinner, a movie, or a cup of coffee and some conversation. Then both parties would decide if they wanted to do it again next week. There was protocol. A standard set of guidelines to follow for this age-old ritual. These days who even knows what dating is? It's Just a Date gives you tools, not rules that you can use, while also opening you up to new ideas about how to date and who might be right for you. The book shows us how things have changed on the dating scene and what we need to do to adapt, including -- / How the digital age has changed dating, from texting (the new not calling) to online dating. / The compromise: hooking up, booty calls and quasi dates -- was it or wasn't it a date? / Exit strategies -- how to pull the plug when the dating isn't working out. Dating doesn't have to be hard -- in fact, if not taken so seriously, it can be seriously fun. ...Show more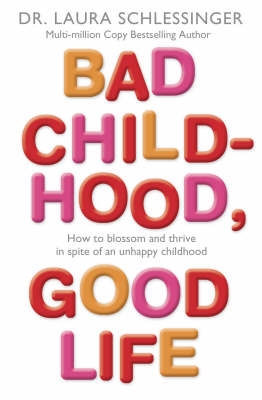 $24.99
NZD
$29.99
(16% off)
Category: Self Improvement
A bad childhood is easy to come by, but you don't have any control over it. A good life after a bad childhood is not easy to create, but you do have control over that. In her new empowering book, Dr Laura Schlessinger, author of seven "New York Times" bestsellers, shows you how to blossom and thrive in spite of an unhappy childhood. Many people don't realize that their childhood history has impacted their adult thought and behavioural patterns in unfortunate ways - are you one of them? You don't always see that much of your adult life has been dedicated to repeating ugly childhood dynamics in an attempt to repair deep childhood hurts and longings. And if you do, you don't know how to break free of the cycles of hurt. With the help of this thought-provoking and empowering new book, "New York Times" best-selling author, Dr. Laura Schlessinger, will enable you accept the truth of the assault on your psyche, understand your unique coping style and how it impacts your daily thoughts and actions, and guide you into a life of greater peace and happiness. ...Show more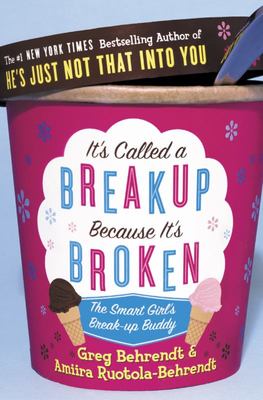 $21.99
NZD
Category: Self Improvement
This text will help you get over anyone and move on. Behrendt combines tell-it-like-it-is advice with humour and the 'guy's eye view'. It is filled with solid advice to help you let go of your ex, and each chapter is complemented with a Q and A with Greg on what he's thinking, case studies and games. ...Show more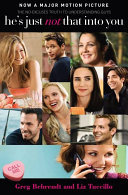 $24.99
NZD
Category: Self Improvement
The international bestselling dating guide by the writer of Sex and the City, now adapted into a hotly anticipated movie starring Jennifer Aniston and Ben Affleck. This hilarious, playful, but honest explanation of male behaviour from a writer and a consultant of Sex and the City, is designed to stop wo men wasting their time chasing after men who aren't into them, and help them to move on and find men who really are. The line, 'He's just not that into you', was developed out of a conversation between Greg Behrendt and his fellow female SATC writers when they asked his advice one day. It became an episode which struck a powerful chord with viewers. Now a hotly anticipated movie with an all star cast that includes Jenifer Aniston, Ben Affleck and Scarlett Johansson and produced by Drew Barrymore. ...Show more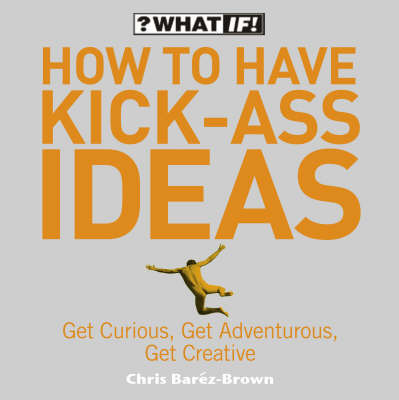 $39.99
NZD
Category: Self Improvement
Practical and inspirational ways to help you kick-start your creativity, identify what you want and then make it happen. A playful and mind-expanding book by the training guru at ?What If!, the world's largest innovation consultancy, who will help you to unlock your creative juices and grow in new direc tions. ...Show more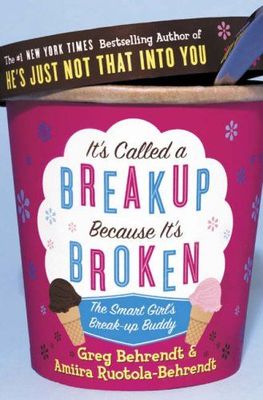 $19.99
NZD
$25.00
(20% off)
Category: Self Improvement
The next book by Greg Behrendt, author of the two-million plus copy bestseller "He's Just Not That Into You", is another hilarious, wry and wise take on relationships and how to move on when one goes sour. "He's Just Not That Into You" is more than a book. It's a revolution. The phrase, coined by Behren dt for an episode of "Sex and the City", has now entered the language: it features in ads, is referred to in newspaper headlines and has spawned spin-off spoof books and more. "It's Called A Break-up" promises to do this and more. It will help you get over anyone and move on. Behrendt's voice is unique - combining tell-it-like-it-is advice with humour and the 'guy's eye view'. It is filled with solid advice to help you let go of your ex, for example: 'It's 3 am, the bottle of wine is empty, do you really want to make that call? How hot is that?' Each insightful chapter is complemented with a Q and A with Greg on what he's thinking, case studies, games. Greg and Amiira tackle tough issues such as break-up sex, how not to lose your friends during a break-up, 10 great places to cry. It's the ultimate read and reference for anyone who has ever been in a relationship. ...Show more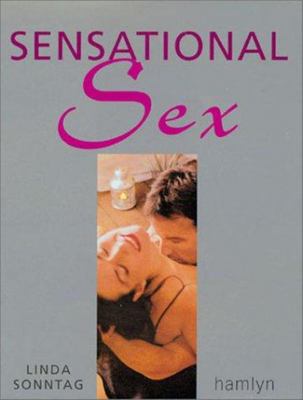 $14.99
NZD
Category: Self Improvement | Series: Pocket Guide to Loving S.
One of a series of four pillow books covering all aspects of erotic fulfilment, this title reveals how to awaken the senses and experience sensational sex through a simple awareness of the power of sight, taste, smell, touch and hearing. The guide includes exciting sexual positions, oral sex, dressing u p, massage and sharing fantasies. ...Show more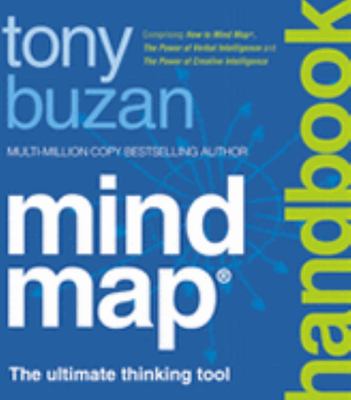 $24.99
NZD
$25.99
(3% off)
Category: Self Improvement
Comprises How to Mind Map (2002), The Power of Verbal Intelligence (2002), and The Power of Creative Intelligence (2001). The omnibus edition, first published 2005.

$49.99
NZD
Category: Self Improvement
The Times World Religions presents a fully-comprehensive survey of the origins, developments, beliefs and distribution of the world's religions. Full-colour maps, pictures and a comprehensive and accessible text combine to form a unique global overview of human faith and a key to understanding its ro le in the modern world. In the 21st century Religion retains its power to move: from the astonishing devotion felt for religious leaders such as the Pope and the Dalai Lama, to the more sinister role faith plays at the heart of many of today's conflicts, in the Middle East to India, in Kosovo and Chechenia. Yet the evolution and history, the beliefs and practices of today's world faiths are often poorly understood. The books coverage ranges from faiths such as Christianity, Judaism, Islam, Hinduism and Buddhism to cover issues such as secularism, less well-known belief systems such as Pacific Cargo Cults and includes a section on religio ...Show more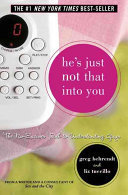 $24.50
NZD
Category: Self Improvement
A brilliantly witty and entertaining guide to interpreting men from the writers of Sex and the City. Fresh from helping Carrie and the gang with their dating dilemmas, they've given the rest of us a decoder ring to the men in our lives. But this book isn't just about eliminating the bad apples -- it's a lso about holding onto the good ones. / This hilarious, playful, but honest explanation of male behaviour from the writers of Sex and the City is designed to stop women wasting their time chasing after men who aren't into them, and help them to move on -- and find men who really are. / The wisdom of the book can be summed up by the following: men don't want to tell women when they're not interested -- and women don't want to hear it anyway. / The book's positive message: It happens to the most beautiful, funny, interesting and intelligent women and all it means is that it's time to say 'Next!' / Upfront and forthright, the book explains why the man you're waiting for might not be worth the wait -- or all your excuses. It's not that he's too busy, just got out of a relationship or scared of intimacy. / It discloses such tell-tale signs of a lack of interest as 'He's Just Not That Into You If He's Not Calling You,' or 'If He's Not Dating You,' 'If He Only Wants To See You When He's Drunk,' 'If He's Having Sex With Someone Else,' not to mention 'If He's Married.' / Practical advice: reveals how to interpret the 'mystery' signals men give off that are shouting the obvious. / Just like Berger on SATC, helpfully (and outrageously) informing Miranda of a guy she liked that "he's just not into you," this book will show you how to eliminate the no-hopers, and give you the confidence to move onto those who recognise how gorgeous you are! ...Show more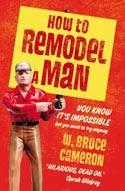 $24.99
NZD
$25.99
(3% off)
Category: Self Improvement
You Know its Impossible but you try Anyway! A brilliant, side-splitting fictional parody of the self-help genre that will have women roaring with laughter from America's newest comic genius. Bruce Cameron thought he was fine the way he was – being divorced and single was just a setback. Then the women in his life came up with a list of 178 things that needed improvement. (Bruce came up with 4, including 'need a new sports car'.) So begins a personal odyssey to change himself for the better. Along the way, Bruce discovers the horrors of feng shui, gets a dance lesson from his daughters ('through most of history, women who moved like this were burnt as witches') and becomes his cousin's birthing partner. There's a laugh on nearly every line and women will find some scenes very familiar – such as the ingenious tactics to avoid washing up, the one-upmanship of having a bigger and better gadget than your next-door neighbour, strange behaviour of the male species around a BBQ or the pile of dirty socks dumped just in front of – rather than inside – the laundry basket. So does Bruce – the Changed Man – find lovef You'll have to wait and find out! Reviews "Hilarious, dead on." —Oprah Winfrey "You'll laugh, you'll cry" —O Magazine "It's rare to read a columnist who is so consistently laugh-out-loud funny! Bruce Cameron is a master of humorous dialogue and can make virtually any topic funny ." —National Society of Newspaper Columnists 'A lighthearted, witty, and ultimately moving look at why men will always be different, and why that's not necessarily bad news for women." —John Gray, author of Men Are from Mars, Women Are from Venus ...Show more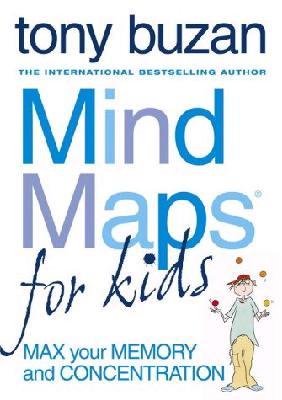 $39.99
NZD
$40.99
(2% off)
Category: Self Improvement
Tony Buzan, Mind MapR genius and founder of the World Memory Championships, shows kids how easy it is to become the master of their memories and succeed at school with his unique combination of learning tools. Tony Buzan impressed kids - and adults - with his incredible powers of memory on the UK kids' TV program, Blue Peter (April 2004), and again on BBC2's prime-time documentary, 'In Search of Genius' (May 2004), where one of the struggling schoolchildren he worked with memorised details of over 100 cars - when before he had struggled to remember anything at all. Now Tony shares the amazing memory techniques behind his master mind and shows kids how they, too, can become champions of their own memories and enjoy greater self-esteem and success in everything they do. ...Show more