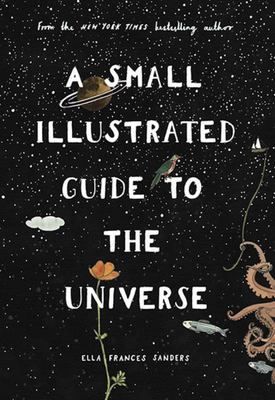 $27.99
NZD
Category: Science
A beautifully illustrated exploration of the principles, laws, and wonders that rule our universe, our world, and our daily lives, from the New York Times bestselling creator of Lost in Translation.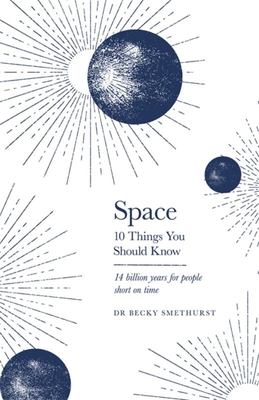 Space
by Rebecca Smethurst
$29.99
NZD
Category: Science
This book is for anyone who wants to easily understand the mind-blowing fundamentals of our extraordinary, expanding universe. Written by Oxford astrophysicist Dr Becky Smethurst and composed of ten captivating, simple essays, it guides you swiftly through the galaxies, explaining the mysteries of blac k holes, dark matter and what existed before the Big Bang, presenting the evidence as to whether we really are alone, illuminating what we still don't know, and much more besides. If you have big questions about Space, this book will provide you with the answers in an engaging and succinct way. ...Show more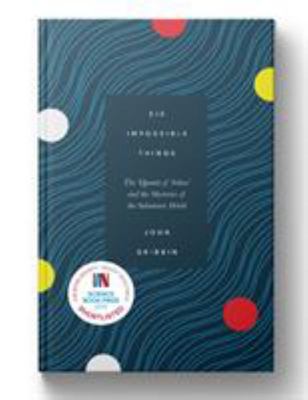 $22.99
NZD
Category: Science
Quantum physics is strange. It tells us that a particle can be in two places at once. Indeed, that particle is also a wave, and everything in the quantum world can be described entirely in terms of waves, or entirely in terms of particles, whichever you prefer.   All of this was clear by the end of the 1920s. But to the great distress of many physicists, let alone ordinary mortals, nobody has ever been able to come up with a common sense explanation of what is going on. Physicists have sought 'quanta of solace' in a variety of more or less convincing interpretations. Popular science master John Gribbin takes us on a delightfully mind-bending tour through the 'big six', from the Copenhagen interpretation via the pilot wave and many worlds approaches.   All of them are crazy, and some are more crazy than others, but in this world crazy does not necessarily mean wrong, and being more crazy does not necessarily mean more wrong. ...Show more
$34.99
NZD
Category: Science | Reading Level: very good
'A beautiful little book by a brilliant mind' Steven Poole, DAILY TELEGRAPH The world-famous cosmologist and #1 bestselling author of A Brief History of Time leaves us with his final thoughts on the universe's biggest questions in this brilliant posthumous work.   Is there a God? How did it all begin ? Can we predict the future? What is inside a black hole? Is there other intelligent life in the universe? Will artificial intelligence outsmart us? How do we shape the future? Will we survive on Earth? Should we colonise space? Is time travel possible? Throughout his extraordinary career, Stephen Hawking expanded our understanding of the universe and unravelled some of its greatest mysteries. But even as his theoretical work on black holes, imaginary time and multiple histories took his mind to the furthest reaches of space, Hawking always believed that science could also be used to fix the problems on our planet. And now, as we face potentially catastrophic changes here on Earth - from climate change to dwindling natural resources to the threat of artificial super-intelligence - Stephen Hawking turns his attention to the most urgent issues for humankind. Wide-ranging, intellectually stimulating, passionately argued, and infused with his characteristic humour, BRIEF ANSWERS TO THE BIG QUESTIONS, the final book from one of the greatest minds in history, is a personal view on the challenges we face as a human race, and where we, as a planet, are heading next. A percentage of all royalties will go to charity. ...Show more
$30.00
NZD
Category: Science | Series: Bryson
Bill Bryson describes himself as a reluctant traveller, but even when he stays safely at home he can't contain his curiosity about the world around him.A Short History of Nearly Everything is his quest to understand everything that has happened from the Big Bang to the rise of civilization - how we got from there, being nothing at all, to here, being us. Bill Bryson's challenge is to take subjects that normally bore the pants off most of us, like geology, chemistry and particle physics, and see if there isn't some way to render them comprehensible to people who have never thought they could be interested in science.The ultimate eye-opening journey through time and space, A Short History of Nearly Everything is the biggest-selling popular science book of the 21st century, and reveals the world in a way most of us have never seen it before. ...Show more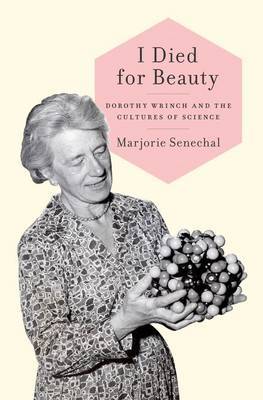 $49.99
NZD
Category: Science
Dorothy Wrinch, a complicated and ultimately tragic figure, is remembered today for her much publicized feud with Linus Pauling over the shape of proteins, known as "the cyclol controversy." Pauling emerged victorious and is now seen as one of the 20th century's greatest scientists. History has proven l ess kind to Wrinch. Although some of Wrinch's theories did not pass the test of time, her contributions to the fields of Darwinism, probability and statistics, quantum mechanics, x-ray diffraction, and computer science were anything but inconsequential. Wrinch's story is also the story of the science of crystals and the ever-changing notion of symmetry fundamental to that science. Drawing on her own personal relationship with Wrinch as well as the papers archived at Smith College and elsewhere, Marjorie Senechal explores the life of this brilliant and controversial figure in I Died for Beauty. This biography provides a coherent biographical narration, a detailed account of the cyclol controversy, and a personal memoir of the author's relationship with Wrinch. Senechal presents a sympathetic portrait of the life and science of a luminous but tragically flawed character. ...Show more
$24.99
NZD
Category: Science | Series: Wellcome Ser. | Reading Level: very good
For most of human history, death was a common, ever-present possibility. It didn't matter whether you were five or fifty - every day was a roll of the dice. But now, as medical advances push the boundaries of survival further each year, we have become increasingly detached from the reality of being mort al. So here is a book about the modern experience of mortality - about what it's like to get old and die, how medicine has changed this and how it hasn't, where our ideas about death have gone wrong. With his trademark mix of perceptiveness and sensitivity, Atul Gawande outlines a story that crosses the globe, as he examines his experiences as a surgeon and those of his patients and family, and learns to accept the limits of what he can do.Never before has aging been such an important topic. The systems that we have put in place to manage our mortality are manifestly failing; but, as Gawande reveals, it doesn't have to be this way. The ultimate goal, after all, is not a good death, but a good life - all the way to the very end.Published in partnership with the Wellcome Collection.WELLCOME COLLECTIONWellcome Collection is a free museum and library that aims to challenge how we think and feel about health. Inspired by the medical objects and curiosities collected by Henry Wellcome, it connects science, medicine, life and art. Wellcome Collection exhibitions, events and books explore a diverse range of subjects, including consciousness, forensic medicine, emotions, sexology, identity and death. Wellcome Collection is part of Wellcome, a global charitable foundation that exists to improve health for everyone by helping great ideas to thrive, funding over 14,000 researchers and projects in more than 70 countries.wellcomecollection.org ...Show more
$65.95
NZD
Category: Science | Reading Level: 14-18
The ECG Made Easy
by John R. Hampton; Joanna Hampton
$44.00
NZD
Category: Science | Series: Made Easy Ser.
For over forty years The ECG Made Easy has been regarded as the best introductory guide to the ECG, with sales of over half a million copies as well as being translated into more than a dozen languages. Hailed by the British Medical Journal as a "medical classic", it has been a favourite of generations of medical and health care staff who require clear, basic knowledge about the ECG. This famous book encourages the reader to accept that the ECG is easy to understand and that its use is just a natural extension of taking the patient's history and performing a physical examination. It directs users of the electrocardiogram to straightforward and accurate identification of normal and abnormal ECG patterns. A practical and highly informative guide to a difficult subject. Provides a full understanding of the ECG in the diagnosis and management of abnormal cardiac rhythms. Emphasises the role of the full 12 lead ECG with realistic reproduction of recordings. The unique page size allows presentation of 12-lead ECGs across a single page for clarity. A new opening chapter entitled 'The ECG made very easy' distils the bare essentials of using an ECG in clinical practice with minimal theory and maximum practicality. The second part explains the theory underpinning the recording of an ECG in order to start basic interpretation of the 12 leads. The third part looks at the clinical interpretation of individual ECGs in patients with chest pain, breathlessness, palpitations and syncope as well as understanding the normal variations in ECGs recorded from healthy subjects. ...Show more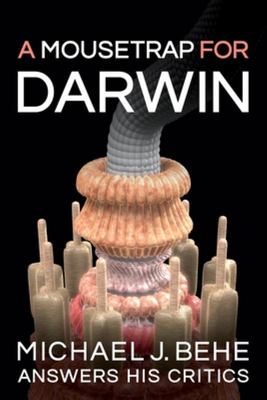 $95.00
NZD
Category: Science
In 1996 Darwin's Black Box thrust Lehigh University biochemist Michael Behe into the national spotlight. The book, and his subsequent two, sparked a firestorm of criticism, and his responses appeared in everything from the New York Times to science blogs and the journal Science. His replies, along with a handful of brand-new essays, are now collected in A Mousetrap for Darwin. In engaging his critics, Behe extends his argument that much recent evidence, from the study of evolving microbes to mutations in dogs and polar bears, shows that blind evolution cannot build the complex machinery essential to life. Rather, evolution works principally by breaking things for short-term benefit. It can't construct anything fundamentally new. What can? Behe's money is on intelligent design. ...Show more
$9.99
NZD
$14.99
(33% off)
Category: Science
Designed to appeal to the book lover, the Macmillan Collector's Library is a series of beautifully bound pocket-sized gift editions of much loved classic titles. Bound in real cloth, printed on high quality paper, and featuring ribbon markers and gilt edges, Macmillan Collector's Library are books to lo ve and treasure. The Origin of Species Darwin outlined his theory of evolution, which proposed that species had been evolving and differentiating over time under the influence of natural selection. On its publication it became hugely influential, bringing about a seismic shift in the scientific view of humanity's place in the world that is still controversial today. It is both a brilliant work of science and also a clear, vivid and at times even moving, piece of writing that reflects both Darwin's genius and his boundless enthusiasm for the natural world. With an Afterword by Oliver Francis ...Show more