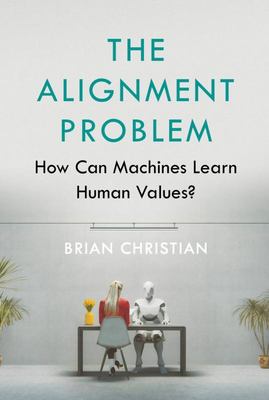 $32.99
NZD
Category: Science
How do we prevent AI working against us?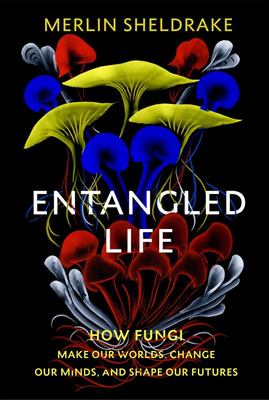 $40.00
NZD
Category: Science
'A dazzling, vibrant, vision-changing book. Sentence after sentence stopped me short. I ended it wonderstruck at the fungal world. A remarkable work by a remarkable writer' - ROBERT MACFARLANE, author of Underland. There is a lifeform so strange and wondrous that it forces us to rethink how life works. .. Neither plant nor animal, it is found throughout the earth, the air and our bodies. It can be microscopic, yet also accounts for the largest organisms ever recorded, living for millennia and weighing tens of thousands of tonnes. Its ability to digest rock enabled the first life on land, it can survive unprotected in space, and thrives amidst nuclear radiation. In this captivating adventure, Merlin Sheldrake explores the spectacular and neglected world of fungi: endlessly surprising organisms that sustain nearly all living systems. They can solve problems without a brain, stretching traditional definitions of 'intelligence', and can manipulate animal behaviour with devastating precision. In giving us bread, alcohol and life-saving medicines, fungi have shaped human history, and their psychedelic properties, which have influenced societies since antiquity, have recently been shown to alleviate a number of mental illnesses. The ability of fungi to digest plastic, explosives, pesticides and crude oil is being harnessed in break-through technologies, and the discovery that they connect plants in underground networks, the 'Wood Wide Web', is transforming the way we understand ecosystems. Yet they live their lives largely out of sight, and over ninety percent of their species remain undocumented. Entangled Life is a mind-altering journey into this hidden kingdom of life, and shows that fungi are key to understanding the planet on which we live, and the ways we think, feel and behave. The more we learn about fungi, the less makes sense without them. ...Show more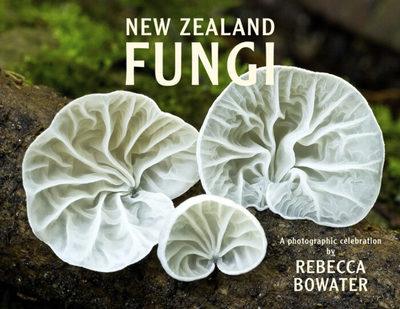 $45.00
NZD
Category: Science
Fungi have no chlorophyll and obtain their nutrients from living plants and animals, or dead trees, plants and animals. The parts of fungi that we see are called fruiting bodies which grow in a variety of shapes, sizes and colours, ranging from vibrant to neutral tones. They are composed of densely comp acted filaments and all produce spores that are spread by the wind or insects. New Zealand has thousands of fungi species. Many are undescribed with only approximately 6,500 having been reported. Some are exotics that have been brought to New Zealand by humans. Not all fungi grow in our native forests, some grow on sand near the beach, in pine forests and in our gardens. Rebecca Bowater grew up with a love of nature fostered by her parents – her father a botanist and her mother a horticulturist. Through her passion for New Zealand alpine flowers, fungi and birds, Rebecca has received many awards, book credits and achieved Fellowship with the Photographic Society of New Zealand, for whom she is an accredited nature judge. She has also gained her letters AFIAP – 'The International Federation of Photographic Art'. Her great love for all nature has prompted travels to many of the world's national parks. ...Show more
$55.00
NZD
Category: Science
'A riveting account of humanity´s most pressing challenges and innovative solutions, fusing mesmerizing maps and compelling analysis to help navigate our complex future'  Steven Pinker 'Fascinating, beautiful, alarming and revelatory use of mapping and infographics' - Stephen Fry on EarthTime maps   F rom the global impact of the Coronavirus to exploring the vast spread of the Australian bush fires, join authors Ian Goldin and Robert Muggah as they trace the ways in which our world has changed and the ways in which it will continue to change over the next hundred years. Map-making is an ancient impulse. From the moment homo sapiens learnt to communicate we have used them to make sense of our surroundings. But as Albert Einstein once said, 'you can't use old maps to explore a new world.' And now, when the world is changing faster than ever before, our old maps are no longer fit for purpose. Welcome to Terra Incognita. Based on decades of research, and combining mesmerising, state-of-the-art satellite maps with enlightening and passionately argued analysis, Ian and Robert chart humanity's impact on the planet, and the ways in which we can make a real impact to save it, and to thrive as a species. Learn about: fires in the arctic; the impact of sea level rise on cities around the world; the truth about immigration - and why fears in the West are a myth; the counter-intuitive future of population rise; the miracles of health and education that are waiting around the corner, and the reality about inequality, and how we end it. The book traces the paths of peoples, cities, wars, climates and technologies, all on a global scale. Full of facts that will confound you, inform you, and ultimately empower you, Terra Incognita guides readers to a new place of understanding, rather than to a physical location. ...Show more
$26.00
NZD
Category: Science
'We spend our whole lives in one body and yet most of us have practically no idea how it works and what goes on inside it. The idea of the book is simply to try to understand the extraordinary contraption that is us.' Bill Bryson sets off to explore the human body, how it functions and its remarkable a bility to heal itself. Full of extraordinary facts and astonishing stories The Body: A Guide for Occupants is a brilliant, often very funny attempt to understand the miracle of our physical and neurological make up. A wonderful successor to A Short History of Nearly Everything, this new book is an instant classic. It will have you marvelling at the form you occupy, and celebrating the genius of your existence, time and time again. 'What I learned is that we are infinitely more complex and wondrous, and often more mysterious, than I had ever suspected. There really is no story more amazing than the story of us.' THE NUMBER ONE SUNDAY TIMES BESTSELLER 'A directory of wonders.' - The Guardian 'Jaw-dropping.' - The Times 'Classic, wry, gleeful Bryson...an entertaining and absolutely fact-rammed book.' - The Sunday Times ...Show more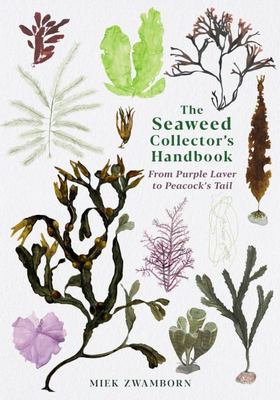 $27.99
NZD
Category: Science
A beautifully illustrated little book that will open your eyes at the seaside.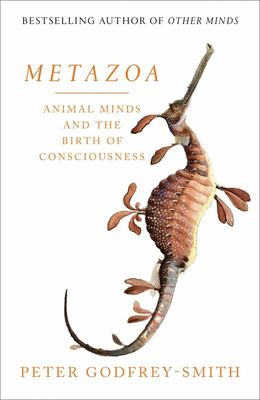 $37.99
NZD
Category: Science
From the human being to the octopus, the shark to the humble sea squirt, all animals are physical beings made up entirely of cells. And yet they can think, to varying degrees. How did this come to be? How did a mind first grow from the matter that is the body? And at what stage did that clump of cells b ecome a 'self'? In Metazoa, Peter Godfrey-Smith, author of the bestselling Other Minds looks beyond the octopus to the complexity of the whole animal kingdom, exploring the origins of consciousness and grappling with the greatest mystery of evolution. Metazoa (the biological term encompassing all animals), covers, with various degrees of detail, the main stages in animal evolution: the long period of life before animals, the enigmatic period known as the Ediacaran, in which the first animal fossils were laid down, then the Cambrian, the period that rapidly gave rise to most of the familiar animal forms. Then, in a few distinct evolutionary lines, the appearance of bodies with a set of unusual capacities: bodies with eyes and other senses that can track objects in space, bodies that can freely move and bodies with tools for the manipulation of objects. And the bringing together of these capacities would have pivotal consequences for the evolution of the brain and hence the evolution of consciousness. There is much to marvel at in the natural world. But take a moment to wonder at the fact that we can marvel at all. ...Show more
$24.99
NZD
Category: Science
'A superbly written, riveting book.' Martin Rees Searching for the fundamental laws of the universe, physicists have found themselves developing ambitious mathematical ideas. But without observation and experiment as their guide, are they now doing 'fairy-tale physics' as their detractors claim? In The Universe Speaks in Numbers, Graham Farmelo argues that today's greatest scientific minds are working in a tradition that dates back to Newton. He takes us on an adventure, from the Enlightenment to the breakthroughs of Einstein and Dirac, to the work of modern physicists and mathematicians shedding light on each other's disciplines, to their mutual surprise and excitement. This blossoming relationship is responsible for huge advances in our understanding of space and time - and as Farmelo explains, could redefine reality as we know it. ...Show more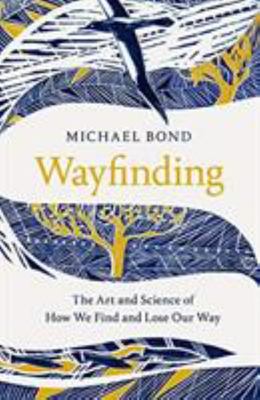 $37.99
NZD
Category: Science
The physical world is infinitely complex, yet most of us are able to find our way around it. We can walk through unfamiliar streets while maintaining a sense of direction, take shortcuts along paths we have never used and remember for many years places we have visited only once. These are remarkable ach ievements. In Wayfinding, Michael Bond explores how we do it: how our brains make the 'cognitive maps' that keep us orientated, even in places that we don't know. He considers how we relate to places, and asks how our understanding of the world around us affects our psychology and behaviour. The way we think about physical space has been crucial to our evolution: the ability to navigate over large distances in prehistoric times gave Homo sapiens an advantage over the rest of the human family. Children are instinctive explorers, developing a spatial understanding as they roam. And yet today few of us make use of the wayfaring skills that we inherited from our peripatetic ancestors. Most of us have little idea what we may be losing. Bond seeks an answer to the question of why some of us are so much better at finding our way than others. He also tackles the controversial subject of sex differences in navigation, and finally tries to understand why being lost can be such a devastating psychological experience. For readers of writers as different as Robert Macfarlane and Oliver Sacks, Wayfinding is a book that can change our sense of ourselves. ...Show more
$22.99
NZD
Category: Science
Which is the densest element? Which has the largest atoms? And why are some elements radioactive? From the little-known uses of gold in medicine to the development of the hydrogen bomb, this is a fresh new look at the Periodic Table. Combining cutting edge science with fascinating facts and stunning inf ographics, this book looks at the extraordinary stories of discovery, amazing properties and surprising uses of each elements, whether solid, liquid or gas - naturally occurring, synthesised or theoretical From hydrogen to oganesson, this is a fact-filled visual guide to each element, each accompanied by technical date (category, atomic number, weight, boiling point) as well as fun facts and stories about their discovery and surprising uses. ...Show more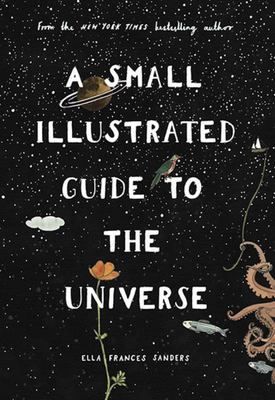 $27.99
NZD
Category: Science
A beautifully illustrated exploration of the principles, laws, and wonders that rule our universe, our world, and our daily lives, from the New York Times bestselling creator of Lost in Translation.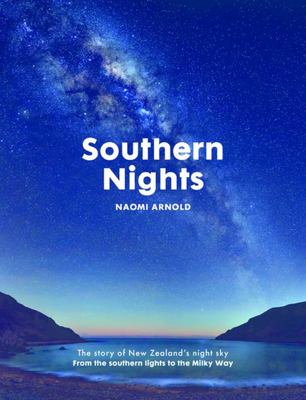 $65.00
NZD
Category: Science
Aotearoa New Zealand was founded onstargazing. It was celestial navigationthat brought the first people here,and it was tatai arorangi, Maori astronomy,that helped people survive once theyarrived. There is no better place onEarth to view the brilliance of otherworlds.Covering eclipses, aurorae,comets an d constellations, backyardobservatories, traditional stargazersand world-class astrophotographers,this is the unique story of Te WhanauMarama, our family of light - thenight sky that glows above us all. ...Show more