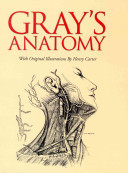 $29.99
NZD
$39.99
(25% off)
Category: Science
Written in the 1850s by a young doctor, Henry Gray, "Gray's Anatomy" was the most comprehensive and accessible anatomy of its time. This beautifully produced slipcased volume contains the historic text of the second edition and all of Henry Vandyke Carter's masterly drawings. It is essential reading for anyone with an interest in the history of medicine or in the amazingly complex machine that is the human body. ...Show more
$22.99
NZD
Category: Science
From choosing and using to programming, charging, and cleansing, Crystallize is a modern guide to changing your life's energy and enhancing your everyday with these enchanting stones.   Following on from the bestselling Crystals, this practical guide features 50 unique crystals that will raise your vi brations as you learn about each stone's individual properties and how to harness their individual powers. Discover how to choose the right cluster for you, the perfect pairings, where best to position them, and learn how to look after your crystals on a daily basis to attract the right energy into your life.   Disconnect with the digital world and reconnect with your spiritual self as Crystallize is the essential guide to crystal healing and will help bring more positive energy and moon magic into your life. ...Show more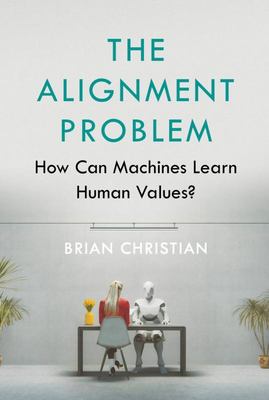 $32.99
NZD
Category: Science
How do we prevent AI working against us?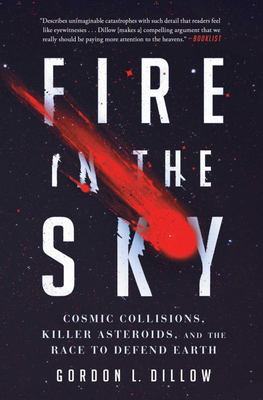 $32.99
NZD
Category: Science
This "accessible and always entertaining" (Booklist) combination of history, pop science, and in-depth reporting offers a fascinating account of the asteroids that hit Earth long ago and those streaming toward us now, as well as how prepared we are against asteroid-caused catastrophe. One of these days , warns Gordon Dillow, the Earth will be hit by a comet or asteroid of potentially catastrophic size. The only question is when. In the meantime, we need to get much better at finding objects hurtling our way, and if they're large enough to penetrate the atmosphere without burning up, figure out what to do about them. We owe many of science's most important discoveries to the famed Meteor Crater, a mile-wide dimple on the Colorado Plateau created by an asteroid hit 50,000 years ago. In his masterfully researched Fire in the Sky, Dillow unpacks what the Crater has to tell us. Prior to the early 1900s, the world believed that all craters--on the Earth and Moon--were formed by volcanic activity. Not so. The revelation that Meteor Crater and others like it were formed by impacts with space objects has led to a now accepted theory about what killed off the dinosaurs, and it has opened up a new field of asteroid observation that is brimming with urgency. Dillow looks at great asteroid hits of the past and modern-day asteroid hunters and defense planning experts, including America's first Planetary Defense Officer. Satellite sensors confirm that a Hiroshima-scale blast occurs in the atmosphere every year, and a smaller, one-kiloton blast every month. While Dillow makes clear that the objects above can be deadly, he consistently inspires awe with his descriptions of their size, makeup, and origins. Both a riveting work of popular science and a warning to not take for granted the space objects hurtling overhead, Fire in the Sky is, ultimately, a testament to our universe's celestial wonders.  * As recently as 2013, an asteroid plunged into the atmosphere above Chelyabinsk, Russia, detonated with the force of thirty Hiroshimas, and damaged 7,000 buildings. * Dillow has gone behind the scenes at NASA, FEMA, and other defense agencies around the world to discover what measures are being taken to protect against asteroids and comets.   ...Show more
$30.00
NZD
Category: Science
Our house is on fire - it's time to wake up to the climate crisis facing planet Earth before it's too late. Which countries generate the highest CO2 emissions? Which coastal cities are most vulnerable to rising sea levels? What will the polar ice caps look like in 10 years' time? Which countries have su ccessfully harnessed renewable energy sources? This unique graphic altas tells you everything you need to know about the current climate emergency, and what we can do to turn things around. Packed with facts and figures and more than 30 dynamic maps, Climate Emergency Atlas is clear and easy to understand, making it the perfect reference guide for all young climate activists. ...Show more
$39.99
NZD
Category: Science
TECHNOLOGY IS EVOLVING AT THE FASTEST RATE WE'VE EVER SEEN, BUT IT MAY BE THE SLOWEST RATE WE'LL EVER SEE AGAIN! What does this mean for the future of the human race? Do we resist these changes or embrace them?Australian biomedical engineer, inventor and visionary Dr Jordan Nguyen has lived a life of cu riosity and wonder - exploring positive opportunities in science and technology, including robotics, artificial intelligence, bionics, extended reality and avatars. He believes that technology is a powerful tool that we as humans can choose to harness to create a better tomorrow.In A Human's Guide to the Future, Dr Jordan takes us on a journey through the big innovations being developed around the world, along the fun and amazing rollercoaster of his own adventures, and to envisage where our collective future is headed.Written by one of this generation's most exciting voices, this is a book that will deepen your understanding of new and emerging technologies and fuel your imagination at the dawn of what will be the most transformative era in human history. ...Show more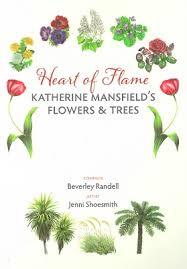 $24.00
NZD
Category: Science
Astrophysicist Neil deGrasse Tyson has attracted one of the world's largest online followings with his fascinating, widely accessible insights into science and our universe. Now, Tyson invites us to go behind the scenes of his public fame by unveiling his candid correspondence with people across the glo be who have sought him out in search of answers. In this hand-picked collection of 100 letters, Tyson draws upon cosmic perspectives to address a vast array of questions about science, faith, philosophy, life, and of course, Pluto. His succinct, opinionated, passionate, and often funny responses reflect his popularity and standing as a leading educator. Tyson's 2017 best seller Astrophysics for People in a Hurry offered more than one million readers an insightful and accessible understanding of the universe. Now, revealing Tyson's most candid and heartfelt writing yet, Letters from an Astrophysicist introduces us to a newly personal dimension of Tyson's quest to understand our place in the cosmos. The full list of narrators includes Victor Bevine, Gabriel Vaughan, Lauren Fortgang, Neil Hellegers, Kevin Free, Vikas Adam, Nick Sullivan, Gabra Zackman, Allyson Johnson, Brandon Rubin, and Piper Goodeve. ...Show more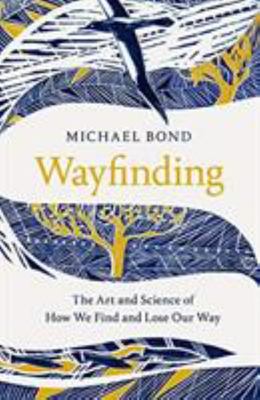 $37.99
NZD
Category: Science
The physical world is infinitely complex, yet most of us are able to find our way around it. We can walk through unfamiliar streets while maintaining a sense of direction, take shortcuts along paths we have never used and remember for many years places we have visited only once. These are remarkable ach ievements. In Wayfinding, Michael Bond explores how we do it: how our brains make the 'cognitive maps' that keep us orientated, even in places that we don't know. He considers how we relate to places, and asks how our understanding of the world around us affects our psychology and behaviour. The way we think about physical space has been crucial to our evolution: the ability to navigate over large distances in prehistoric times gave Homo sapiens an advantage over the rest of the human family. Children are instinctive explorers, developing a spatial understanding as they roam. And yet today few of us make use of the wayfaring skills that we inherited from our peripatetic ancestors. Most of us have little idea what we may be losing. Bond seeks an answer to the question of why some of us are so much better at finding our way than others. He also tackles the controversial subject of sex differences in navigation, and finally tries to understand why being lost can be such a devastating psychological experience. For readers of writers as different as Robert Macfarlane and Oliver Sacks, Wayfinding is a book that can change our sense of ourselves. ...Show more
$22.99
NZD
Category: Science
Which is the densest element? Which has the largest atoms? And why are some elements radioactive? From the little-known uses of gold in medicine to the development of the hydrogen bomb, this is a fresh new look at the Periodic Table. Combining cutting edge science with fascinating facts and stunning inf ographics, this book looks at the extraordinary stories of discovery, amazing properties and surprising uses of each elements, whether solid, liquid or gas - naturally occurring, synthesised or theoretical From hydrogen to oganesson, this is a fact-filled visual guide to each element, each accompanied by technical date (category, atomic number, weight, boiling point) as well as fun facts and stories about their discovery and surprising uses. ...Show more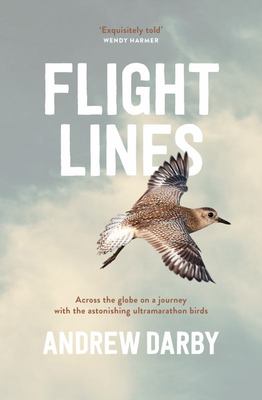 $36.99
NZD
Category: Science | Reading Level: near fine
Andrew Darby follows the extraordinary migratory shorebirds from Australia's southern ocean to the Arctic and back. On these travels he explores the power of science to reveal the mysteries of these birds, and to heal both their endangered world - and unexpectedly - himself. As the sun lowered and turne d Gulf St Vincent fiery, they each called a high-pitched 'peeooowiii!', flashed their black wing-pits, spread their tail skirts and took flight. Andrew Darby follows the odysseys of two Grey Plovers, little-known migratory shorebirds, as they take previously uncharted ultramarathon flights from the southern coast of Australia to Arctic breeding grounds. On these extraordinary flights they chance predators, typhoon weather and exhaustion before they can breed, and maybe return to familiar southern feeding grounds. But the greatest threat to these, and other long-distance migrants on the flyway, is China's dragon economy, engulfing their vital Yellow Sea staging spots. The author meets the dedicated people working to save these intrepid birds, from Russia to Alaska, and the rim of the Arctic Sea to the coasts of the Southern Ocean. Out of their hard-won science he finds hope for the birds - a bright light for our times. But his journey to understand this work and these birds almost ends when he is suddenly diagnosed with an incurable cancer. Then he finds science coming to his rescue too.     ...Show more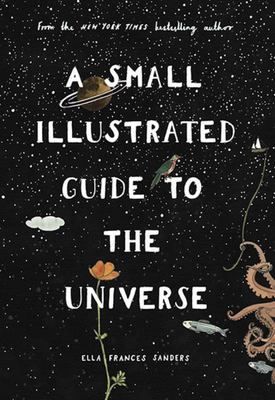 $27.99
NZD
Category: Science
A beautifully illustrated exploration of the principles, laws, and wonders that rule our universe, our world, and our daily lives, from the New York Times bestselling creator of Lost in Translation.