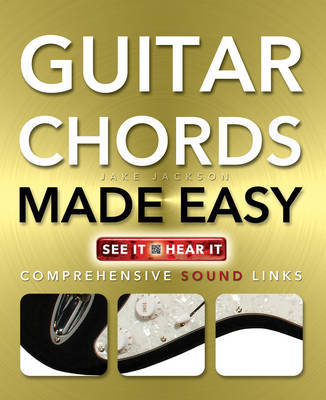 $29.99
NZD
Category: Music | Series: Music Made Easy
Introducing a major new feature for print books: sound! Now you can see the chord, then reach for your phone and hear the chord. Using any free QR code reader app (Android, iPhone, Blackberry, Windows) a web site opens automatically and you can listen to the chord as a strum, an arpeggio (each note play ed separately) and hear it as a piano chord and arpeggio. Of course, Flame Tree's straightforward, easy-to-use diagrams make this a fantastic new book for beginners and intermediate players, for home, studio and rehearsal. ...Show more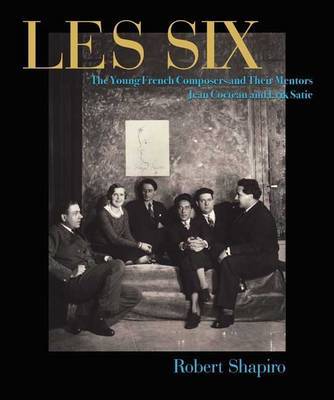 $39.99
NZD
$99.99
(60% off)
Category: Music
Les Six are Francis Poulenc, Georges Auric, Louis Durey, Arthur Honegger, Darius Milhaud and Germaine Tailleferre. They were a group of talented composers who came together in a unique collaboration that has never been matched in classical music. A musical experiment originally conceived by Erik Satie a nd then built upon by Jean Cocteau, Les Six were also born out of the shock of the German invasion of France in 1914 - an avant-garde riposte to German romanticism and Wagnerism. Les Six were all - and are - respected in music circles, but under the aegis of Cocteau, they found themselves moving among a whole new milieu: the likes of Picasso, Rene Clair, Blaise Cendrars and Maurice Chevalier all appear in the story along with key figures of the Dada and Surrealist movements. But the story of Les Six goes on long after the heyday of Bohemian Paris: the group never officially disbanded and it was only in the last twenty years that the last member died; moreover, the their spouses, descendents and associates are still active, ensuring that the remarkable legacy of this unique group survives. In Robert Shaprio's comprehensive, absorbing narrative, their remarkable story is told for the first time. ...Show more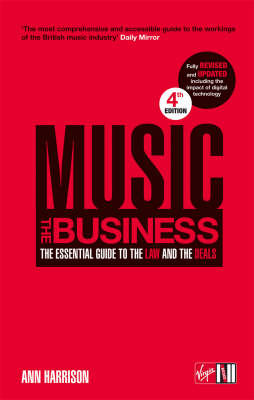 $19.99
NZD
$70.00
(71% off)
Category: Music
This essential and highly acclaimed guide, now updated and revised in its fourth edition, explains the possibilities and pitfalls of the British music industry, from the developments in new media, privacy, sponsorship and sampling to the expanding role of the internet and the rise of digital music. Draw ing on her extensive experience as a media lawyer, Ann Harrison offers a unique, expert opinion on the deals, the contracts and the business as a whole. She examines in detail the changing face of the music business and provides absorbing case studies of huge stars such as Robbie Williams, Ms Dynamite and Elvis Presley. Fascinating, practical and comprehensive, this is the bible for the music industry and indispensable reading for any musical entrepreneur. ...Show more
$29.99
NZD
Category: Biographies & Memoirs | Reading Level: good
As lead singer and songwriter for the Red Hot Chili Peppers, Anthony Kiedis has lived life on the razor's edge. So much has been written about him, but until now, we've only had Kiedis's songs as clues to his experience from the inside. In Scar Tissue, Kiedis proves himself to be as compelling a memoiri st as he is a lyricist, giving us a searingly honest account of the life from which his music has evolved. Now in Scar Tissue, Anthony Kiedis defies the rock star clichs. In his telling, we can see everything he has done has been part of a passionate journey. Kiedis is a man "in love with everything" -- the darkness, the death, the disease. Even his descent into drug addition was a part of that journey, another element that he has transformed into art. ...Show more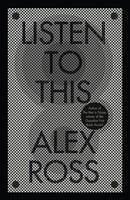 $29.99
NZD
Category: Music
In Listen to This, Alex Ross, the music critic for The New Yorker, looks both backward and forward in time, capturing essential figures and ideas in classical-music history as well as giving an alternative view of recent pop music that emphasizes the power of the individual musical voice in whatever gen re. Alex Ross's award-winning international bestseller, The Rest is Noise: Listening to the Twentieth Century, has become a contemporary classic, establishing him as one of our most popular and acclaimed cultural historians. In Listen To This Ross, the music critic for the New Yorker, looks both backwards and forwards in time, capturing essential figures and ideas in classical music history, as well as giving an alternative view of recent pop music that emphasizes the power of the individual musical voice. After relating his first encounter with classical music, Ross vibrantly sketches canonical composers such as Schubert, Verdi and Brahms; gives us in-depth interviews wth modern pop masters such as Bjork and Radiohead; and introduces us to music students at a Newark high school and to indie-rock hipsters in Beijing. In his essay 'Chacona, Lamento, Walking Blues', Ross brilliantly retells hundreds of years of music history - from Renaissance dance to Led Zeppelin - through a few iconic bass lines of celebration and lament. Whether his subject is Mozart or Bob Dylan, Ross writes in a style at once erudite and lively, showing how music expresses the full complexity of the human condition. He explains how pop music can achieve the status of high art and how classical music can become a vital part of the wider contemporary culture. Witty, passionate and brimming with insight, Listen to This teaches us to listen more closely. ...Show more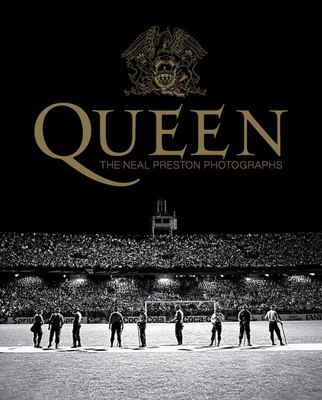 $145.00
NZD
Category: Music
The official book on Queen, one of the greatest ever rock bands, photographed by one of the greatest ever rock photographers--with text by Brian May and Roger Taylor and intimate accounts from Neal Preston revealing the stories behind the picturesNeal Preston is one of the most prolific and highly regar ded rock photographers of all time. He began working with Queen in the mid 1970s as their tour photographer. He was present on the legendary South America tour in 1981, Live Aid in 1985, and the band's last tour with Freddie Mercury in 1986, among others. Brian May has commented, "Neal just has the knack, the skill, to always be in the right place at the right time." This official book, produced in collaboration with the band, features over 200 images and is an exhilarating ride through their years on the road together. It is the first time Preston and Queen have collated this work in one volume: glimpses of life backstage, live performances, post-performance highs and lows, and outtakes--many of which have never been seen before--are accompanied by memories and anecdotes from Preston with forewords by Queen guitarist Brian May and drummer Roger Taylor. The pages vibrate with a palpable energy. ...Show more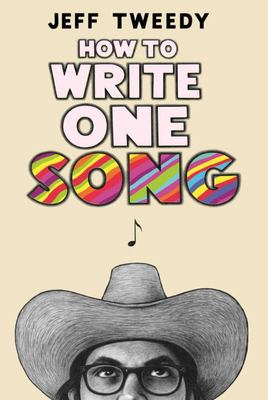 $32.99
NZD
Category: Music
One of the century's most feted singer-songwriters, Wilco's Jeff Tweedy, digs deep into his own creative process to share his unique perspective about song-writing and offers a warm, accessible guide to writing your first song.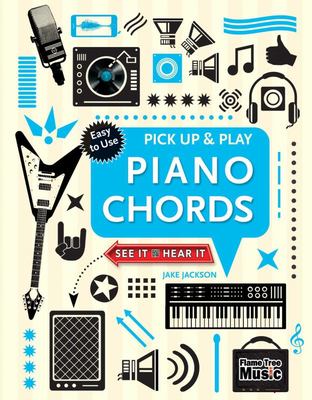 $16.99
NZD
$29.99
(43% off)
Category: Music | Series: Pick up and Play Ser.
All the key chords, in every key, organised as a chord per page, this is a flexible, comprehensive solution for anyone learning or playing the piano or keyboard, especially in a band format, or with any group. This no-nonsense, easy to carry, concealed spiral book will fit into a gig bag, flight case or hand bag with the minimum of fuss. ...Show more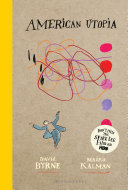 $52.99
NZD
Category: Music
A joyful collaboration between old friends David Byrne and Maira Kalman, American Utopia offers readers an antidote to cynicism, bursting with pathos, humanism, and hope--featuring his words and lyrics brought to life with more than 150 of her colorful paintings. The text is drawn from David Byrne's Am erican Utopia, which has become a hit Broadway show and now a documentary from Spike Lee*. The four-color artwork, by Maira Kalman, which she created for the Broadway show's curtain, is composed of small moments, expressions, gestures, and interactions that together offer a portrait of daily life and coexistence. With their creative talents combined, American Utopia is a salvo for kindness and a call for jubilation, a reminder to sing, dance, and waste not a moment. Beautifully designed and edited by Alex Kalman, American Utopia is a balm for the soul from two of the world's most extraordinary artists. *Don't miss the Spike Lee film of the American Utopia on HBO. ...Show more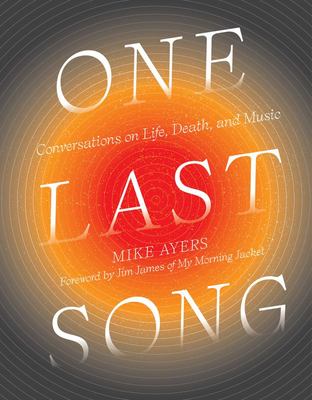 $39.99
NZD
Category: Music
An ironically upbeat book that asks some of today's most inimitable musicians which song they would choose to be the last one they ever hear If you could choose the last song you'd hear before you died, what would it be and why? Your favorite song of all time? Perhaps the one you danced to at your weddi ng? The song from that time you got super stoned and just let the chords speak to you? It's a hard question that Mike Ayers has thought about for years. In One Last Song, Ayers invites 30 musicians to consider what song they would each want to accompany them to those pearly white gates. Weaving together their explanations with evocative illustrations and poignant interludes--what your song to die to says about you, what songs famous people have died to, and more. The book offers insight into the minds of famous artists and provides an entry point for considering how integral music is to our own personal narratives. ...Show more
$45.00
NZD
Category: Music
David Bowie: Changes \b0 is a celebration of the international figure all starry-eyed hopefuls aspired to be when setting out on a path to fame and fortune in the music industry - whether they know it or not. Through more than 150 stellar photos, it tells the story of an artist the likes of which we'd n ever seen, and may never see again. Bowie had a glittering career fuelled by the spirit of reinvention - he left over 20 albums in his wake - and was as colourful in his style and image as he was in his music. If a picture says a thousand words, this book ranks as the definitive manual on how to leave a lasting legacy in the art scene. }} ...Show more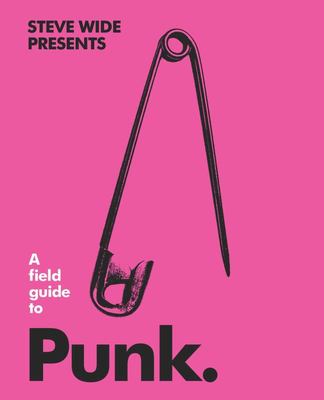 $35.00
NZD
Category: Music | Series: The\Field Guide Ser.
This book is your gateway to the safety-pinned, leather-clad, mohawk-toting, anti-establishment, and generally badass Punk movement.   What makes punk... punk? We might all know the Sex Pistols from the opening bar of their songs. But how do we place the punk movement in the context of the wider zeitg eist of the time? And how do the various international offshoots of punk - American, British, Australian - intersect and overlap? Well, that's precisely what DJ and author Steve Wide explains in this book.   In these pages, Steve explains the social climate of Thatcherism, along with a detailed timeline of foundational bands (as well as connected artists, like Damien Hurst, and other subversive genres like Britpop). There are breakdowns of the most iconic punk artists, as well as fashion designers, record labels, DJs, producers, engineers and magazines - all of which applied their own layer to the punk patchwork. There are deep dives into controversies, rivalries, and band breakups. And lastly, there's a dissection of how evolutions of punk carry on today, in recorded music and in wider pop culture. ...Show more