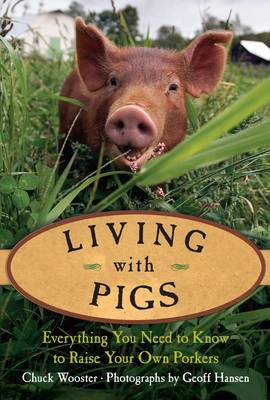 $25.00
NZD
Category: Livestock
'Living with Pigs' serves as an ideal introduction if you're considering owning one or a whole herd of pigs, as well as an essential guidebook if you already own a few.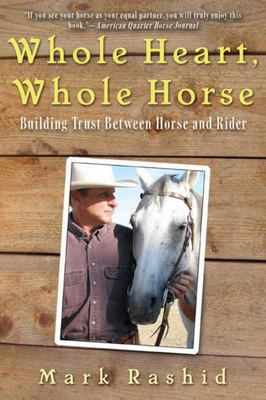 $29.99
NZD
Category: Livestock
Many horse trainers, even those who claim to follow the so-called natural horsemanship approach, take the position that horses that fail to obey a human's request are doing so as much out of perversity as ignorance. That's not Mark Rashid's view. In his words, "If we understand that horses can't separat e the way they feel from the way they act, then we can start to see that unwanted behavior isn't bad behavior at all. More times than not it's just the horse expressing the way he feels at that particular moment in time." Whole Heart, Whole Horse focuses on this idea, covering such subjects as gathering information from the horse; turning rider/trainer mistakes into positive experiences; developing realistic boundaries between you and your horse; understanding how and why horses release energy from real or perceived traumas; and reaching a comfortable balance point between horse and rider. Rashid analyzes developing softness, consistency, dependability, trust, and peace of mind in both horses and humans, as well as how to become a leader whom your horse will willingly want to follow and work with. Full of examples that extend beyond the training pen, Whole Heart, Whole Horse offers good sense and information that will make you a more astute, capable, and sensitive horseman or horsewoman-and human being. ...Show more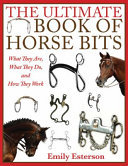 $29.99
NZD
Category: Livestock
As even a quick glance around a saddler shop or through a tack store catalog will show, the world of horse bits is both enormous and mystifying. The primary means of communicating with and controlling a horse, Western and English bits come in a bewildering assortment of materials, sizes, and shapes. The ir descriptions--full-cheek snaffle, hackamore, high port, French link, Tom Thumb, spade, KK Ultra--are no less puzzling, and with new bits and refinements being produced every year, even the most experienced horseman must struggle to keep up with the state of the art. The Ultimate Book of Horse Bits will answer all your questions on the subject ...and then some. Not only does the author and horsewoman Emily Esterson go into detail about all kinds of equine mouthware and how each is constructed, but she also explains how and why each works in the context of what the rider wants the horse to accomplish. Does your horse have difficulty bending or flexing? Suggestions and solutions to these and myriad other horse-and-rider problems will be found throughout these authoritative yet user-friendly pages. Whether a novice or expert horseman, every rider, trainer, or owner in any equestrian discipline will benefit from this book's wide-ranging and practical information for years to come. ...Show more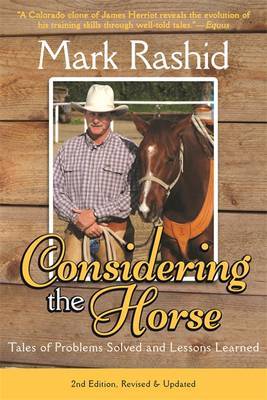 $26.99
NZD
Category: Livestock
Own an unruly horse? Thinking about purchasing a horse but don't know exactly what to expect once you do? Ever wondered what and how a horse thinks? In Considering the Horse, Mark Rashid tells stories that provide horse owners and potential buyers with the best training solutions-straight from the horse 's mouth. And in the second edition of this classic of natural horsemanship literature, Rashid includes a new introduction and adds new insight on his detailed tips on the timeless yet ever-changing pursuit of good horsemanship. By considering the horse's point of view, he explores a variety of solutions to common training problems like head tossing, trailer loading, mounting problems, and more. After years of training and teaching, Rashid assures you that you don't need to sell that rebellious horse of yours, adn there's no need to panic if you just bought a horse with a problem and don't know what to do. More likely than not, the answers are here for every rider, trainer, or owner. ...Show more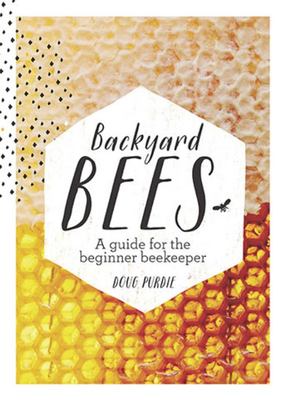 $39.99
NZD
Category: Livestock
Just about anyone can keep bees. All you need is a bit of space in your backyard (or on your rooftop) and a little love for the creatures that pollinate the vegie patches of your neighbourhood. Once introduced to the charms of beekeeping and the taste of warm honeycomb direct from the hive, you'll be ho oked. Backyard Bees is the ultimate guide to installing and maintaining a hive through the seasons. Learn how easy it is to keep happy, healthy bees, and how and when to harvest the liquid gold. Including extensive advice on choosing a hive and the equipment you need; case studies and anecdotes from beekeepers from all walks of life; and 20 delicious recipes for all that honey, from Toasted Honey Granola to Bees Knees Cocktails.   ...Show more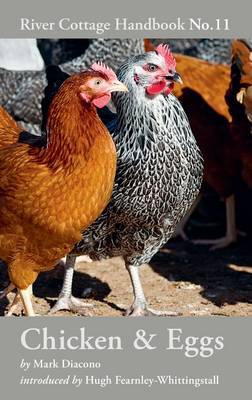 $12.99
NZD
$34.99
(62% off)
Category: Livestock
Chickens are a fantastic addition to a garden or outdoors space - you don't have to live in the back of beyond to have a few clucking around and giving you fresh eggs. They come in all shapes and sizes: some are layers, some are just born to strut. Mark Diacono begins at the basics, showing how you can raise chickens from eggs, and look after them once they start laying their own. The first part of Chicken & Eggs explains how to think ahead about what kind of chickens you want and how many to get, whether you are going for a breed that lays eggs regularly, or that you might eventually use for eating, or that simply looks decorative. You can choose from Orpingtons, Derbyshire redcaps, Muffed Old English Game, Leghorns and many more. Mark then goes on to show how you can breed chickens, encourage them to lay, work out what kind of eggs you have (are they destined for the eggcup, or will they hatch into baby chicks?), and take care of them day to day, as well as how you can go about getting the birds on the table. The final part of the book is a recipe section that goes far beyond the roast, with lots of delicious ideas for fresh eggs or home-reared chicken. With an introduction by Hugh Fearnley-Whittingstall, this is an essential guide for anyone who can't stop thinking about chicks. ...Show more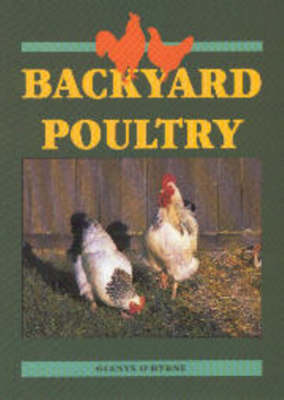 $24.99
NZD
Category: Livestock
Backyard poultry is a very practical non-technical book about how to keep poultry successfully in New Zealand in backyard and smalllfarming settings. The major emphasis is on fowls but there are also useful sections and chapters on ducks, geese and turkeys.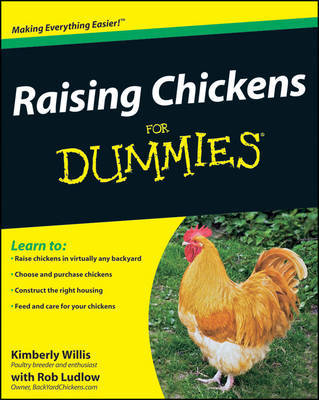 $28.99
NZD
Category: Livestock | Series: For Dummies
Practical how-to advice for raising chickens in virtually any backyard! Raising chickens on a small scale is a popular-and growing-pastime. And Raising Chickens For Dummies provides an up-to-date, thorough introduction to all aspects of caring for chickens, including choosing and purchasing chickens, co nstructing housing, and proper feeding. Raising Chickens For Dummies provides authoritative, detailed information to make raising chickens for eggs, meat, or backyard entertainment that much easier. ...Show more