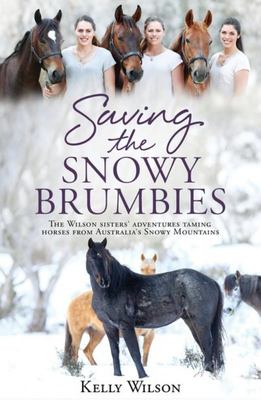 $39.99
NZD
$45.00
(11% off)
Category: Livestock
Each year thousands of Australia's legendary Brumbies are aerially culled or captured and sold for slaughter to manage the world's largest population of wild horses. When the Wilson Sisters hear of government plans to cull 90 per cent of the Snowy Mountain Brumbies, they eagerly sign up for the Australi an Brumby Challenge to learn more about these iconic horses' desperate plight.Assigned ponies so small that even the slaughterhouses have rejected them, Vicki, Kelly and Amanda realise their Brumbies' future lies with much younger riders. Will these Brumbies embrace the many changes ahead of them, and can the sisters find children they trust to ride recently wild ponies? The sequel to the best-selling books For the Love of Horses, Stallion Challenges and Mustang Ride. ...Show more
$29.99
NZD
Category: Livestock | Series: Animal Happiness Ser.
Horses are the epitome of grace, power, and freedom. They also have an ability to touch our souls and connect with our hearts in a way that few other animals can. From a little girl's first pony to a gnarled cowboy's last quarter horse, they can offer us some of our deepest friendships and inspire us to be the best version of ourselves. 'Spirit: A book of happiness for horse lovers' is a compendium of enduring quotes that capture the essence of our affection for these magnificent animals. Some are by famous people (Winston Churchill, Nathaniel Hawthorne, William Faulkner, Dale Carnegie, Ralph Waldo Emerson), others not; some are philosophical, others light-hearted - all are memorable. This best-selling collection of memorable quotes and beautiful photography is now available in paperback. ...Show more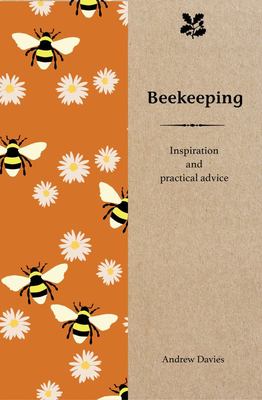 $19.99
NZD
Category: Livestock | Series: National Trust Home and Garden Ser.
There's no sting in this tale: bees are a source of delight for honey lovers, hay-fever sufferers and gardeners alike. This charming and practical guide is intended for both the beginner and experienced beekeeper. It covers everything from setting up hives and maximizing bees in the garden, to optimum h oney production and a fascinating troubleshooting section. With charming illustrations throughout, you will find all you need to catch the bee buzz. ...Show more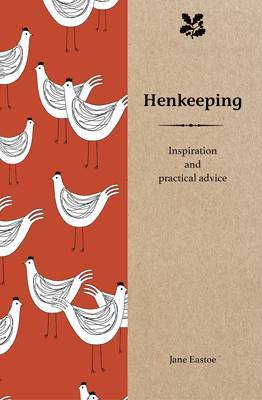 $19.99
NZD
Category: Livestock | Series: National Trust Home and Garden Ser.
This beautiful and practical guide advises on all aspects of chicken keeping, from advice on the full range of breeds available, choosing and buying the right chickens for you, to feeding and naming them, and finally housing and caring for them. You will find all you need to start and maintain your own chicken run. ...Show more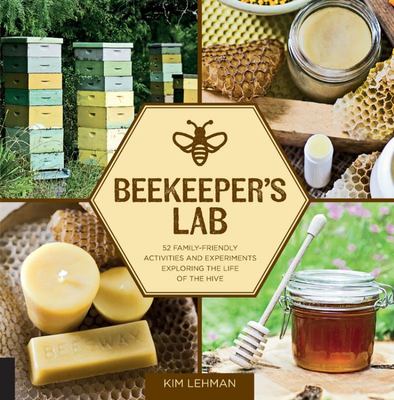 $32.99
NZD
Category: Livestock | Reading Level: General Adult
Fill the year ahead with weekly activities from around and about the hive, including art projects, recipes, experiments, garden activities, and more! If you keep bees or are interested in keeping bees, Beekeeper's Lab is the book for you. Filled with 52 beekeeping and hive-inspired projects to keep you involved with your bees and hive all year long. The tutorials are brief, accomplishable, and rewarding. Try a new technique each week with how-tos and sidebars with tips that are perfect for including the whole family.wo decades! Beekeeping a fun and educational for the whole family to enjoy and is a highly impressive skill to possess! ...Show more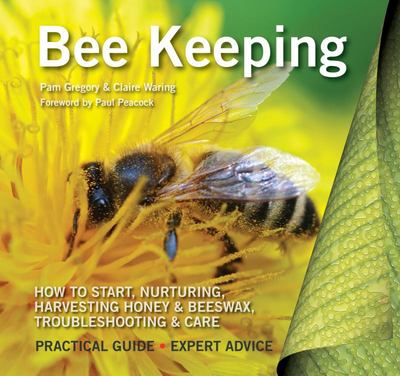 $16.99
NZD
$24.99
(32% off)
Category: Livestock | Series: Digging and Planting
Beekeeping is a fascinating and rewarding activity and is hugely important to the survival of our declining bee population, as much covered recently by the media. This attractive book offers practical and informative advice on how to get started, how to achieve and collect good harvests, beekeeping thro ugh the seasons, troubleshooting, queen rearing and more. It even suggests ways of encouraging bees for 'non-beekeepers'. Written by well respected experts Pam Gregory and Claire Waring, it provides accurate and reliable information on this increasingly popular pastime and is the ideal giftbook for the budding beekeeper. ...Show more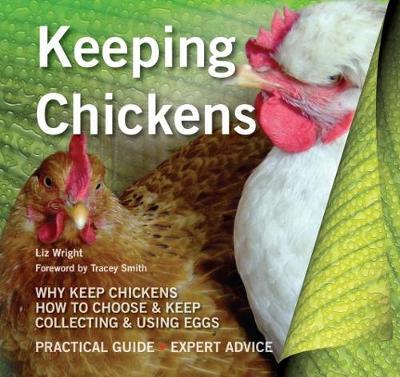 $16.99
NZD
$29.99
(43% off)
Category: Livestock | Series: Digging and Planting
In the last few years, poultry-keeping has enjoyed massive growth, with heavy TV coverage featuring chefs such as Jamie Oliver. It is another symptom of our weariness of mass-produced, tasteless supermarket food - the appeal of being able to nip into the back garden to get fresh eggs for breakfast, know ing that the hens have been well kept, fed and loved. This highly practical book is aimed at beginners to the hobby and will explain everything you need to know to get started keeping chickens, from how to choose, house, feed and handle them to how many eggs they will lay, their affect on the local ecosystem and protection from foxes. ...Show more
$39.99
NZD
Category: Livestock
A henkeeping companion to the bestselling Backyard Bees, covering everything you need to know about keeping chickens even in urban areas.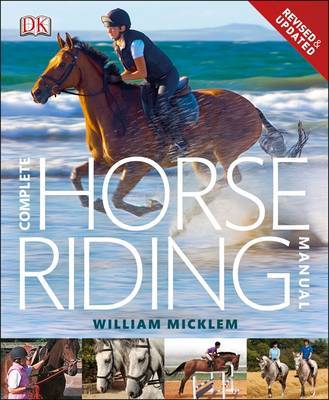 $60.00
NZD
Category: Livestock
Suitable for horse riders of all ages and all abilities, this book guides you through every stage of the riding process from the first time in the saddle to mastering advanced riding skills. It includes dressage, show jumping, cross country and young horse training as well as how to find and develop you r ultimate horse. ...Show more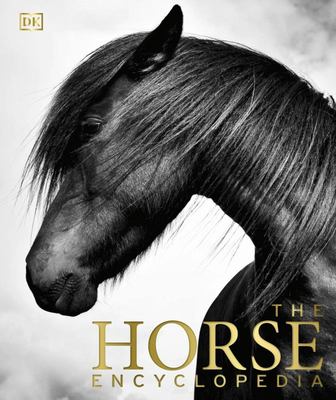 The Horse Encyclopedia
by Elwyn Hartley Edwards; Dorling Kindersley Publishing Staff
$70.00
NZD
Category: Livestock
A stunning celebration of the equine world, The Horse Encyclopedia is a fully illustrated look at all the major horse and pony breeds and types, from the ponies of Dartmoor to the American mustang. Packed with gorgeous photographs of horse breeds from around the world, The Horse Encyclopedia is the defi nitive guide to the evolution, anatomy, and origins of each horse breed and its place in history, art, and culture. The Horse Encyclopedia also documents famous individual horses, as well as iconic owners, riders, and breeders, paying homage to equestrian history. This dazzling volume also includes expert advice on horse care, feeding and grooming, and horse health to offer a truly comprehensive equine guide and a wonderful gift for all horse riders, students, and enthusiasts. ...Show more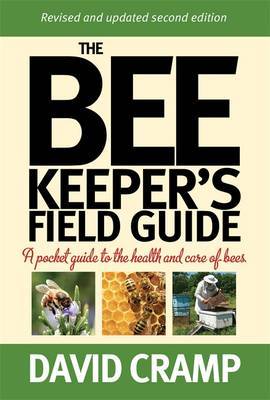 $37.99
NZD
Category: Livestock
This guide is a diagnostic tool and an aide memoire for the hobbyist and for the professional beekeeper, who may know what to do but will at times need the information close to hand. It includes: - A troubleshooting guide to problems with colonies and queen bees - A guide to the field diagnosis, treatme nt and control of diseases - Seasonal apiary management checklists - Hive product harvesting checklists - The beekeeper's ready reckoner The second and revised edition of this fully illustrated and handy guide to the apiary brings the science and craft of beekeeping to beekeepers right where they need it - in the field with the bees. Contents: Preface; List of figures; List of photographs; List of tables; Picture credits; Introduction; Part A: Setting up an Apiary; Part B: Crops, Trees and Plants for Bees; Part C: Troubleshooting Guide to Field Operations; Part D: Swarm Prevention and Control; Part E: Queen Bees; Part F: Honey Harvest Procedures; Part G: Hive Checks; Part H: Pests and Diseases; Part I: A Beekeeper's Ready-reckoner; Part J. ...Show more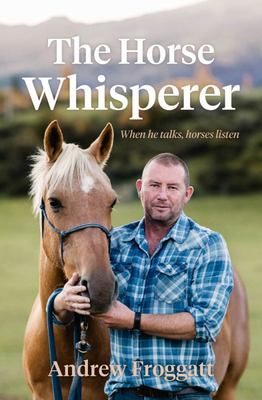 $36.99
NZD
Category: Livestock
Andrew Froggatt has special skills as a horse whisperer: he can train the wildest horse, and he's worked with thousands over the years, from wild, untouched horses through to top level show horses and racehorses...He's developed a system to consistently fix problems and bring out the very best in all ho rses. He is a master at building relationships, establishing trust and respect and turning rogues into winners...Andrew also uses his skills to achieve fantastic results working with troubled youth as well as corporate managers, running highly successful courses for an increasingly impressive list of clients: All Black coach, Steve Hansen, the Super 15 rugby coaches, cricket coaches and a number of large corporate companies...This book tells the stories of horses Andrew has worked with and illustrates the methods he uses to get them on-side. ...Show more