$18.99
NZD
Category: Illustrated Works | Series: Dog Man
A brand-new graphic novel series by Dav Pilkey, the internationally bestselling author and illustrator of the DOG MAN and CAPTAIN UNDERPANTS series. Welcome to the Cat Kid Comic Club, where Li'l Petey (LP), Flippy, and Molly introduce twenty-one rambunctious, funny, and talented baby frogs to the art of comic making. As the story unwinds with mishaps and hilarity, readers get to see the progress, mistakes, and improvements that come with practice and persistence. Squid Kid and Katydid, Baby Frog Squad, Gorilla Cheese Sandwich, and Birds Flowers Tree: A Haiku Photo Comic are just some of the mini-comics that are included as stories-within-the-story, each done in a different style, utilizing humour and drama, prose and poetry, illustrated in different media including acrylics, pastels, coloured pencils, felt-tip markers, clay, hand-made cardboard sculptures, photographs, pipe cleaners, construction paper collages, and cookies. Readers of all ages will be inspired to dream up their own stories and unleash their own creativity as they dive into this pioneering graphic novel adventure from Dav Pilkey and his heartfelt, humorous, and amazing cast of characters in the Cat Kid Comic Club. ...Show more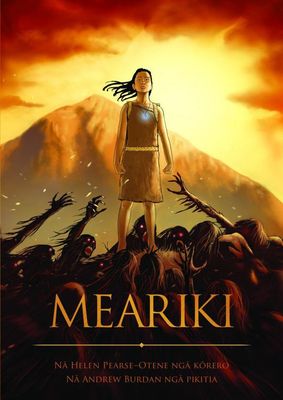 $25.00
NZD
Category: Maori Books | Series: Nga Waituhi o Matawehi
Meariki is a slave to the people of Ngai Kuwai and must obey the chief and look after his only daughter, Hineamuru. When Hineamuru is abducted by a warlock, Meariki and Pehi, a young warrior and Hineamuru's lover, go on a hazardous journey to rescue Hineamuru. Pehi is brave but arrogant, while Meariki i s clever and resourceful, and the success of the journey rests on her. At each incident in the adventure, Pehi and Meariki uncover hidden truths, and Meariki comes to realise that in saving Hineamuru, she will also reveal her own true destiny. ...Show more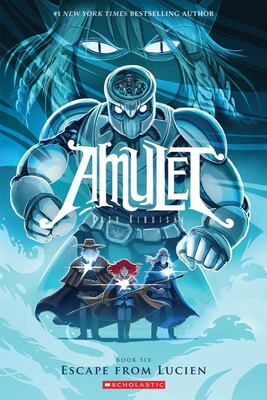 $21.99
NZD
Category: Graphic Novels | Series: Amulet
Kazu Kibuishi's #1 New York Times bestselling graphic novel series continues Navin and his classmates journey to Lucien, a city ravaged by war and plagued by mysterious creatures, where they search for a beacon essential to their fight against the Elf King. Meanwhile, Emily heads back into the Void with Max, one of the Elf King's loyal followers, where she learns his darkest secrets. The stakes, for both Emily and Navin, are higher than ever. ...Show more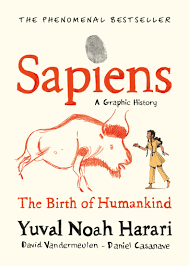 $48.00
NZD
Category: Graphic Novels
The first volume of the graphic adaptation of Yuval Noah Harari's global phenomenon and smash Sunday Times #1 bestseller, with gorgeous full-colour illustrations and a beautiful package - the perfect gift for the curious beings in your life.One hundred thousand years ago, at least six different species of humans inhabited Earth. Yet today there is only one-homo sapiens. What happened to the others? And what may happen to us?In this first volume of the full-colour illustrated adaptation of his groundbreaking book, renowned historian Yuval Harari tells the story of humankind's creation and evolution, exploring the ways in which biology and history have defined us and enhanced our understanding of what it means to be "human". From examining the role evolving humans have played in the global ecosystem to charting the rise of empires, Sapiens challenges us to reconsider accepted beliefs, connect past developments with contemporary concerns, and view specific events within the context of larger ideas. Featuring 256 pages of full-colour illustrations and easy-to-understand text covering the first part of the full-length original edition, this adaptation of the mind-expanding book furthers the ongoing conversation as it introduces Harari's ideas to a wider new readership. ...Show more
$18.99
NZD
Category: Graphic Novels | Series: Dog Man
The next great Dog Man adventure from the worldwide bestselling author and artist Dav Pilkey. You'll howl with laughter! The Supa Buddies bamboozled the baddies, but all's not right in the world. Dog Man has a new problem to pound, and he's going to need his entire pack to help him. Will he go barking u p the wrong tree?   Dav Pilkey's wildly popular Dog Man series appeals to readers of all ages and explores universally positive themes, including empathy, kindness, persistence, and the importance of doing good.   ...Show more
$16.99
NZD
Category: Graphic Novels | Series: The Baby-Sitters Club Graphic
A fresh and fun graphic novel series spin-off of The Baby-sitters Club, featuring Kristy's little stepsister Karen Brewer lives next door to Mrs. Porter, who wears long robes and has wild gray hair. Mrs. Porter has a black cat named Midnight and always seems to be working in her garden. Karen isn't supp osed to spy on her neighbor, but she's determined to prove that Mrs. Porter is a witch named Morbidda Destiny. Mrs. Porter is getting ready to have a special meeting at her house, and Karen is sure the meeting is for witches. Are they going to cast a spell on Karen? Or will she be brave enough to send them away -- once and for all? ...Show more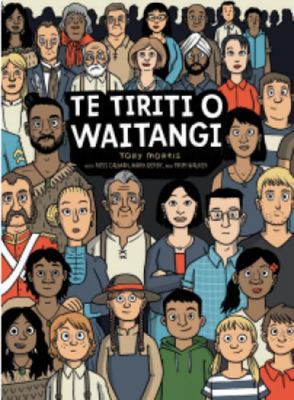 $20.00
NZD
Category: 2020 NZ Book Awards for Children & Young Adults
Ground-breaking full-colour graphic novel about Te Tiriti o Waitangi | The Treaty of Waitangi. This reorua (bilingual) graphic-novel-style flip book presents important information in a visually appealing and engaging way. The text (in both English and te reo Māori) and illustrations work together to pro vide readers with a calm, balanced presentation of a complex part of our history. Timelines, Treaty definitions and links to the Treaty in 32 languages provide the young reader with further options to learn and explore. Te Tiriti o Waitangi | The Treaty of Waitangi has been developed with help from the following people: Peter Adds, Hōne Apanui, Ian Cormack, Hinerangi Himiona, Jen Margaret, Dame Claudia Orange, Jock Phillips, Kate Potter, and Piripi Walker. ...Show more
$21.99
NZD
Category: Graphic Novels | Series: Amulet
Emily has lost control of her Amulet and is imprisoned in the Void, where she must find a way to escape the influence of the Voice. Meanwhile, Emily's brother, Navin, travels to Lighthouse One, a space station where the Resistance is preparing to battle the approaching Shadow forces that would drain p lanet Alledia of all its resources. Emily and Navin must be smarter and stronger than ever to ensure Alledia's survival. ...Show more
$21.99
NZD
Category: Graphic Novels | Series: Wings of Fire Graphic Novel
The best-selling Wings of Fire series takes flight in this first graphic novel edition, adapted by the author with art by Mike Holmes. Clay has grown up under the mountain, chosen along with four other dragonets to fulfill a mysterious prophecy and end the war between the dragon tribes of Pyrrhia. So wh en one of the dragonets is threatened, all five spring into action. Together, they will choose freedom over fate, leave the mountain, and fulfill their destiny–on their own terms. ...Show more
$16.99
NZD
Category: Graphic Novels | Series: The Baby-Sitters Club Graphic
Dawn Schafer is the newest member of The Baby-Sitters Club. While she's still adjusting to life in Stoneybrook after moving from sunny California, she's eager to accept her first big job. But taking care of the three Barrett kids would be too much for "any" baby-sitter.
$21.99
NZD
Category: Graphic Novels | Series: Amulet
Emily, Trellis, and Vigo visit Algos Island, where they can access and enter lost memories. They're hoping to uncover the events of Trellis's mysterious childhood, knowledge they can use against the Elf King. What they discover is a dark secret that changes everything.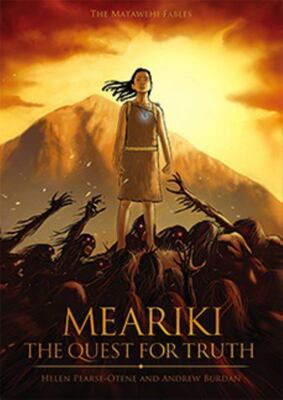 $25.00
NZD
Category: Maori Books | Series: Matawehi Fables
Meariki is a slave to the people of Ngai Kuwai and must obey the chief and look after his only daughter, Hineamuru. When Hineamuru is abducted by a warlock, Meariki and Pehi, a young warrior and Hineamuru's lover, go on a hazardous journey to rescue Hineamuru. Pehi is brave but arrogant, while Meariki i s clever and resourceful, and the success of the journey rests on her. At each incident in the adventure, Pehi and Meariki uncover hidden truths, and Meariki comes to realise that in saving Hineamuru, she will also reveal her own true destiny. ...Show more