$24.99
NZD
Category: Humour
Cat lovers will adore this playful calendar of feline poetry, based on the bestselling book I Could Pee on This .
$24.99
NZD
Category: Humour
The day Mum didn't get dressed and went on strike, Dad called her 'a Wild Thing' and Mum said 'Cook your own dinner' and stomped off upstairs to have a bath . . . In this hilarious, touching homage to Maurice Sendak's Where the Wild Things Are, a worn-out mum finds herself floating across time and spac e to the place where the Wild Mums are. Dazzled by her party tricks, they crown her Queen of the Wild Mums and try to entice her to join their conga . . . But Mum has just remembered who she loves best of all . . . Lovingly illustrated by the award-winning Sholto Walker, this little book is the perfect gift for baby showers, new mums - or any mum who's ever wanted to go on strike. ...Show more
$23.00
NZD
Category: Humour
Profane, affectionate, and radically honest, California Book Award-winning author Adam Mansbach's verses perfectly capture the familiar-and unspoken-tribulations of putting your little angel down for the night. In the process, they open up a conversation about parenting, granting us permission to admit our frustrations, and laugh at their absurdity. With illustrations by Ricardo Cortes, Go the F**k to Sleepis beautiful, subversive and pants-wettingly funny-a book for parents new, old and expectant. You probably should not read it to your children. ...Show more
$27.99
NZD
Category: Humour
The QI Elves are the clever clogs behind the hit panel show QI. Every Wednesday the Elves appear on The Zoe Ball Breakfast Show's 'Why Workshop' where they answer the ponderings and wonderings of Radio 2's most inquisitive listeners. Funny You Should Ask features the QI Elves' answers to questions on to pics ranging from goosebumps to grapefruit, pizza to pirates and everything in-between. Generously sprinkled with extra facts from the Elves this is essential reading for the incurably curious. How much water would you need to put out the Sun? If spiders can walk on the ceiling why can't they get out of the bath? What's the point of snot? Why does my pizza taste so much better the next morning? Why do dads make such bad jokes? Why am I a capital letter and you're not? Why is there an Essex, a Wessex, a Sussex but no Nossex? Can I dig a tunnel to the other side of the Earth? Why aren't unicorns called unihorns? Do cats get goosebumps? When does a rock become an island? Why don't clouds freeze? Can I live forever? ...Show more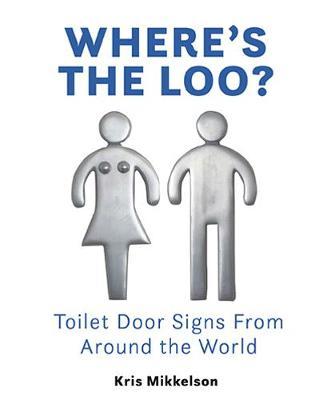 $24.99
NZD
Category: Humour
No matter where we are in the world, when nature calls, there's only one place to go . . . What started as a curious hobby for author Kris Mikkelson became something of a preoccupation as his collection of lavatory signpost photography grew. From the wildly artistic to the extremely clever, cheeky and d ownright rude, this ultimate collection of weird and wonderful toilet door signs from across the globe is guaranteed to make you wet your pants with laughter! ...Show more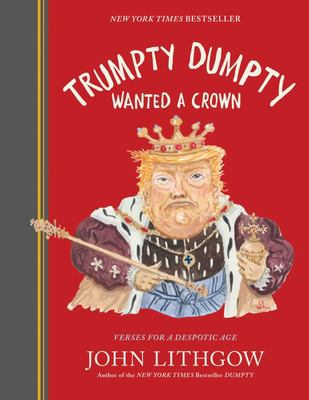 $49.99
NZD
Category: Humour | Series: Dumpty Ser.
Following the success of New York Times bestseller Dumpty comes award-winning actor and national bestselling author John Lithgow's next book of satirical poetry chronicling the era of Trump madness. Darker, funnier, and more hard-hitting than ever, Lithgow writes with poetic fury and cutting satire, tak ing readers verse-by-verse through the last year of even more unthinkable and shocking real events surrounding Trump and his administration-including poems about the impeachment, Rudy Giuliani, Mick Mulvaney, Jay Sekulow, Jim Jordan, Roger Stone, and others. With completely new poems and never-before-seen line drawings, Lithgow will once again make readers laugh in frenzied times with this mix of striking and humorous prose-dismantling the reign of Dumpty one stanza at a time. ...Show more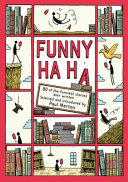 $37.99
NZD
Category: Humour
The Sunday TimesHumour Book of the Year. 80 of the funniest stories ever written, selected and introduced by Paul Merton. From Anton Chekhov to Ali Smith, from P.G. Wodehouse to Nora Ephron, the greatest writers are those who know how to laugh. Here, award-winning comedian and broadcaster Paul Merton br ings together his favourite funny stories of all time. Whether it's the silly, surreal, slap-stick or satirical that makes you smile, there's a story here to tickle every funny bone. From prize-winners and literary giants, to stand-up comedians and the rising stars of funny literature, this brilliant anthology is guaranteed to cheer your day. ...Show more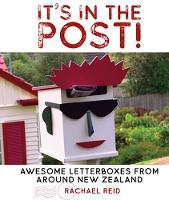 $24.99
NZD
Category: Humour
What better way to put a smile on your trusted postie's face than by requiring them to poke your mail into a pig's snout? Why not give passing tourists a chuckle with a converted microwave by your front gate? When it comes to showing off our DIY ingenuity, Kiwis from across the country have risen to the challenge - of reimagining the humble letterbox. This very Kiwi collection showcases the letterboxes of Aotearoa: from the classic to the crazy, the elaborate to the sublime. From cool dudes to kombis, mako sharks to dairy cows, It's in the Post! is sure to delight, get your creative juices flowing and deliver some belly laughs along the way. ...Show more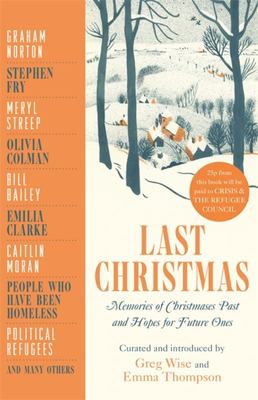 $24.99
NZD
Category: Humour
'The perfect gift for anyone who loves all things Christmas ... it's a festive gem' Woman & Home ___________ The perfect gift book, featuring the writing of Meryl Streep, Bill Bailey, Emilia Clarke, Olivia Colman, Caitlin Moran, Richard Ayoade, Emily Watson and others, to coincide with the upcoming movie Last Christmas, starring Emma Thompson, Emilia Clarke and Henry Golding. When you think back to Christmases past, what (if anything) made it magical? Looking towards the future, what would your perfect Christmas be? What would you change? What should we all change? This is a beautiful, funny and soulful collection of personal essays about the meaning of Christmas, written by a unique plethora of voices from the boulevards of Hollywood to the soup kitchens of Covent Garden. Away from the John Lewis advert, the high street decorations and the candied orange in Heston Blumenthal's Christmas pudding, this gem of a book introduced and curated by Emma Thompson and Greg Wise celebrates the importance of kindness and generosity, acceptance and tolerance - and shows us that these values are not just for Christmas. ...Show more
$24.99
NZD
Category: Humour
What happens if someone dies on a plane? Can we give Grandma a Viking funeral? Why don't animals dig up all the graves? Will my hair keep growing in my coffin after I'm buried? Every day, funeral director Caitlin Doughty receives dozens of questions about death. In this book she offers factual, hilario us and candid answers to thirty-five of the most interesting questions posed by her youngest fans, sharing the lore and science of what happens to, and inside, our bodies after we die. Why do corpses groan? What causes bodies to turn strange colours during decomposition? and why do hair and nails appear longer after death? The answers are all within . . . ...Show more

$42.99
NZD
Category: Humour
I Hope This Helps is an incisive and hilarious send-up of millennial culture, everyday anxieties, and our social media-driven reality from one of the sharpest new voices in webcomics Tommy Siegel's debut book collection includes 200+ pages of comics, essays, and extremely helpful guides to coping with 21st-century panic. With comics titled "Choose your social anxiety coping mechanism" and "What your coffee drink of choice says about you," I Hope This Helps offers clever and sardonic commentary on our phone-obsessed, social media-driven culture, as well as a series of devastatingly funny relationship comics starring the popular Candy Hearts characters. Tommy Siegel's comics began as doodles in the back of a van as a touring rock musician, and quickly earned a global fanbase and shout outs from cultural heavyweights ranging from Ringo Starr to Alexandria Ocasio-Cortez. I Hope This Helps outlines the journey from the author's earliest van doodles all the way to the socially-distanced awkwardness of the present day. Siegel's perfect balance of absurd humor and insightful writing is a comforting reminder that, in difficult times, there's often nothing more essential than having a good laugh. ...Show more
$35.00
NZD
Category: Humour | Reading Level: 4 Non Fiction
Rollicking and informative, Reprehensible: Polite Histories of Bad Behaviour is your guide through some of the most shameful behaviour indulged in by humanity's most celebrated figures, as told by Mikey Robins, one of Australia's most beloved comedians. It is often said that we live in era of constant o utrage, but we are definitely not the inventors of outrageousness. Let's be honest, human beings have always been appalling. Not everyone and not all the time, but our history is littered with those whose work and deeds have rendered them . . . reprehensible. Sometimes it's our most esteemed luminaries who behave the worst. In Reprehensible: Polite Histories of Bad Behaviour, Mikey Robins holds the mirror up to everyone, from Popes to politicians, from certified artistic geniuses to scientific and mathematical minds without peer - few emerge without blush or blemish. For instance, what are we to make of Catherine the Great's extensive collection of pornographic furniture, Hans Christian Anderson's too-much-information diary and Karl Marx's epic pub crawls? Or hall-of-fame huckster William McCloundy, who in 1901 actually 'sold' the Brooklyn Bridge to an unsuspecting tourist, and the Pharaoh who covered his slaves in honey to keep flies off his meal? Did you know about the royal ticklers of the Romanov court, and the bizarre coronation rituals of early Welsh kings? (Let's just say that eating a white horse wasn't the weirdest part of the ceremony.) And who else but Mikey could uncover the story of Chrysippus, the Stoic philosopher who laughed himself to death at the sight of a drunk donkey? So sit back and rest your conscience: there will be a host of scoundrels, bounders and reprobates, tales of lust and power aplenty, as we indulge in that sweet spot where history meets outrage, with just a bit of old-school TMZ thrown in for good measure.   ...Show more