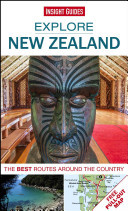 $9.99
NZD
$21.99
(54% off)
Category: Guides & Maps | Series: Insight Explore Guides
New Zealand is regularly voted the best country in the world to visit and with its unparalleled scenery, range of exciting activities and charming cities, it's not hard to see why. Explore New Zealand is part of a new series and is the ideal pocket companion when discovering this beautiful, diverse coun try: a full-colour guide containing 18 easy-to-follow driving and walking routes which lead you from Auckland's city sights and Wellington's cultural buzz to the volcanic wonderland of Rotorua, the heights of Franz Josef Glacier, and Milford Sound fiord. Insight's trademark cultural coverage perfectly sets the routes in context, with introductions to New Zealand's excellent food and wine, entertainment options and key historical dates. The best places to eat and drink are highlighted in each route and in the directory section, which also contains a wealth of practical information, including our selection of hotels to suit all budgets. All routes are plotted on the useful pull-out map, and evocative photography brings this stunning country to life. ...Show more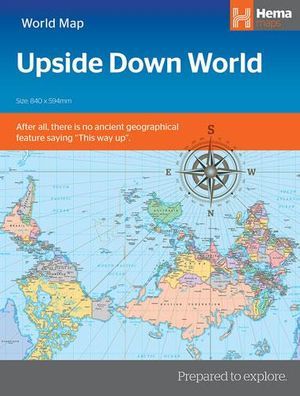 $11.95
NZD
Category: Guides & Maps
Upside down world. Traditional world maps are drawn from the perspective of the first European explorers and cartographers - with the Northern Hemisphere at the top. We think it's time to break with tradition and show the world from the perspective of all those people living in the southern Hemisphere. After all, there is no ancient geographical feature saying "This way up". ...Show more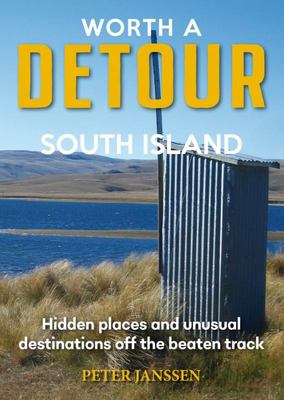 $39.99
NZD
Category: Guides & Maps
Travel writer Peter Janssen has travelled extensively around the North and South Island and in each volume he shares special quirky experiences and sublime scenery that are known to locals but are most often bypassed by visitors heading to better-known attractions. Avoid the mass of tourists and stroll empty beaches, experience unusual sights and adventures and uncover the other side of New Zealand's history and landscape with this comprehensive guidebook. Divided into geographic areas of the South Island, each entry includes descriptions, history, directions, addresses and contact phone numbers where relevant. Colour sections of photographs bring the text to life and location maps help plan your itinerary. ...Show more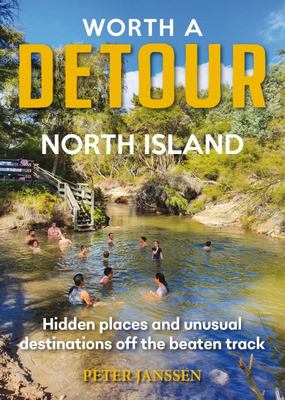 $39.99
NZD
Category: Guides & Maps
Travel writer Peter Janssen has travelled extensively around the North and South Island and in each volume he shares special quirky experiences and sublime scenery that are known to locals but are most often bypassed by visitors heading to better-known attractions. Avoid the mass of tourists and stroll empty beaches, experience unusual sights and adventures and uncover the other side of New Zealand's history and landscape with this comprehensive guidebook. Divided into geographic areas of the North Island, each entry includes descriptions, history, directions, addresses and contact phone numbers where relevant. Colour sections of photographs bring the text to life and location maps help plan your itinerary. ...Show more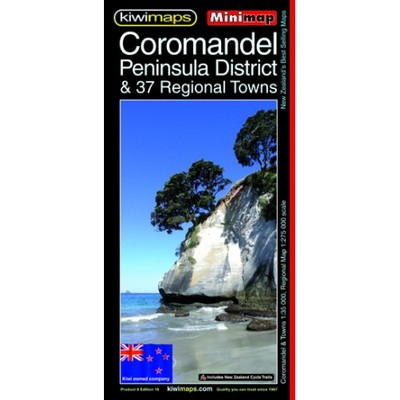 $6.50
NZD
Category: Guides & Maps
Compact pocket map with district roads for travelling the peninsula and 37 detailed main town maps including Pacific Coast Highway information.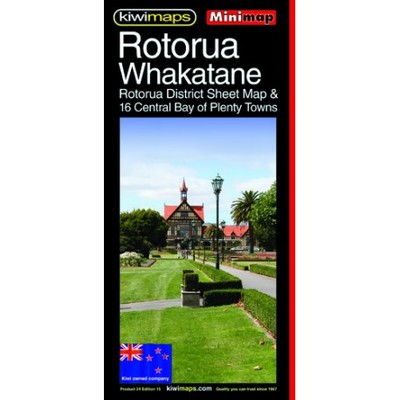 $6.50
NZD
Category: Guides & Maps
Explore the entire Rotorua district with this Compact Minimap, including 16 Bay of Plenty towns and a comprehensive district map.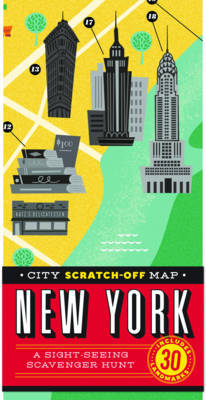 $27.99
NZD
Category: Guides & Maps
This portable scratch-off map transform a trip through New York City into a scavenger hunt through thirty of its most popular destinations. As travellers make their way to each attraction, they scratch to reveal fun facts and activities leading to must-see highlights and unexpected discoveries at each p lace. Illustrated in full-colour and written by the author of bestselling City Walks decks, Christina Henry de Tessan, this map provides a one-of-a-kind travel adventure fun for all ages. ...Show more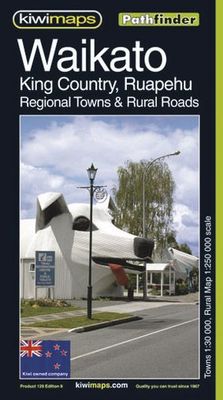 $9.99
NZD
Category: Guides & Maps
  Waikato region in a series of maps covering various districts of New Zealand, with each title combining a detailed road map with street plans of local towns, all with road and street indexes. The maps are published in two formats: handy Pocket Maps or Pathfinders with, as the publishers put it ...Show more

$11.99
NZD
Category: Guides & Maps
The World map including a New Zealand enlargement with indexed country names and major cities. Great for reference and study. This map folds out for a perfect wall map....