$24.00
NZD
Category: General Fiction
'Zadie Smith is the best writer of our generation' Gary Shteyngart 'Her dialogue is pitch-perfect, her comic timing masterful... [And] she also delivers a sophisticated commentary on race, gender, class, celebrity and power' Telegraph on Swing Time 'Smith is virtuosic, as ever, on family and friendshi p, and her ability to write about large-scale social injustice without losing her neutral novelist's gaze is breathtaking' Times Literary Supplement on Swing Time In the summer of 1959, an Antiguan immigrant in north west London lives the last day of his life, unknowingly caught in someone else's story of hate and division, resistance and revolt. A mother looks back on her early forays into matters of the human heart - and other parts of the human body - considering the ways in which desire is always an act of negotiation, destruction, and self-invention. A disgraced cop stands amid the broken shards of his life, unable to move forward into a future that holds no place for him. Moral panic spreads like contagion through the upper echelons of New York City - and the cancelled people look disconcertingly like the rest of us. A teenage scion of the technocratic elite chases spectres through a premium virtual reality, trailed by a little girl with a runny nose and no surviving family. We all take a much-needed break from this mess, on a package holiday where the pool's electric blue is ceaselessly replenished, while political and environmental collapse happen far away, to someone else. Interleaving eleven completely new and unpublished stories with some of her best-loved pieces from the New Yorker and elsewhere, Zadie Smith presents a dizzyingly rich and varied collection of fiction. Moving exhilaratingly across genres and perspectives, from the historic to the vividly current to the slyly dystopian, Grand Union is a sharply alert and prescient collection about time and place, identity and rebirth, the persistent legacies that haunt our present selves and the uncanny futures that rush up to meet us. ...Show more
$29.99
NZD
Category: General Fiction | Series: Gabriel Allon Ser.
The chief of Israeli Intelligence recalls two former agents in order to eliminate a top Palestinian terrorist. One agent is now an art restorer, the other a fashion model. Ten years before, on a mission to destroy the Arab Black September group, they were briefly lovers. Now their pasts and their enemie s come back to haunt them, as the terrorist murders ambassadors in Paris and Holland. Will the Israeli-Palestinian peace talks be his next target? And what motivates the terrorist? Is it politics, or is it possibly personal? Set mainly in London, but with forays into Paris, Amsterdam, the Middle East and north America, this thriller has all Daniel Silva's hallmarks of strong characters, unusual backgrounds and a page-turning narrative. ...Show more
$24.99
NZD
Category: General Fiction
Everyone in Shaker Heights was talking about it that summer: how Isabelle, the last of the Richardson children, had finally gone around the bend and burned the house down. In Shaker Heights, a placid, progressive suburb of Cleveland, everything is meticulously planned - from the layout of the winding ro ads, to the colours of the houses, to the successful lives its residents will go on to lead. And no one embodies this spirit more than Elena Richardson, whose guiding principle is playing by the rules. Enter Mia Warren - an enigmatic artist and single mother- who arrives in this idyllic bubble with her teenage daughter Pearl, and rents a house from the Richardsons. Soon Mia and Pearl become more than just tenants: all four Richardson children are drawn to the mother-daughter pair. But Mia carries with her a mysterious past, and a disregard for the rules that threatens to upend this carefully ordered community. When old family friends attempt to adopt a Chinese-American baby, a custody battle erupts that dramatically divides the town - and puts Mia and Elena on opposing sides. Suspicious of Mia and her motives, Elena is determined to uncover the secrets in Mia's past. But her obsession will come at an unexpected and devastating cost . . . ...Show more
$26.00
NZD
Category: General Fiction
Winner of the Man Booker Prize 2014. A novel of the cruelty of war, tenuousness of life and the impossibility of love. August, 1943. In the despair of a Japanese POW camp on the Thai-Burma death railway, Australian surgeon Dorrigo Evans is haunted by his love affair with his uncle's young wife two year s earlier. Struggling to save the men under his command from starvation, from cholera, from beatings, he receives a letter that will change his life forever. This savagely beautiful novel is a story about the many forms of love and death, of war and truth, as one man comes of age, prospers, only to discover all that he has lost. 'The Narrow Road to the Deep Northis a big, magnificent novel of passion and horror and tragic irony. Its scope, its themes and its people all seem to grow richer and deeper in significance with the progress of the story, as it moves to its extraordinary resolution. It's by far the best new novel I've read in ages.' - Patrick McGrath 'Beyond comparison . . . an immense achievement . . . Wilfred Owen wrote of his Great War verse- "My subject is war, and the pity of war. The poetry is in the pity." Flanagan's triumph is to find poetry without any pity at all.' - Geordie Williamson, The Australian 'A story of war and star-crossed lovers, the novel is also a profound meditation on life and time, memory and forgetting . . . a magnificent achievement.' - Katharine England, Adelaide Advertiser 'A masterpiece . . . The Narrow Roadis an extraordinary piece of writing and a high point in an already distinguished career.' - Michael Williams, The Guardian ...Show more
$24.99
NZD
Category: General Fiction
'Lyrical, heartrending and compelling' JOJO MOYES on Recipe for Life Kat is an adventurer, a food writer who travels the world visiting far-flung places and eating unusual things. Now she is about to embark on her biggest adventure yet - a relationship. She has fallen in love with an Italian man and i s moving to live with him in Venice where she will help him run his small guesthouse, Hotel Gondola. Kat has lined up a book deal and will write about the first year of her new adventure, the food she eats, the recipes she collects, the people she meets, the man she doesn't really know all that well but is going to make a life with. But as Kat ought to know by now, the thing about adventures is that they never go exactly the way you expect them to... ****** 'Warm, engaging and truly delicious' Rosanna Ley, author of The Little Theatre by the Sea 'A delicious and sensual adventure' Fiona Gibson, author of The Woman Who Met Her Match 'Wonderfully evocative' Pamela Hartshorne, author of The Cursed Wife ...Show more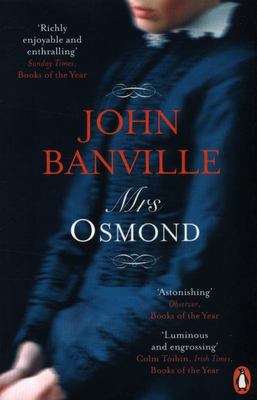 $26.00
NZD
Category: General Fiction
A MASTERFUL TALE OF BETRAYAL AND CORRUPTION BY THE MAN BOOKER PRIZE-WINNING AUTHOR OF THE SEA 'Banville is one of the writers I admire the most' Hanya Yanahigara, author of A Little Life 'A brilliant feat of literary ventriloquism' The Times Having fled Rome and a stultifying marriage, Isabel Osmond is in London, brooding on the recent disclosure of her husband's shocking, years-long betrayal of her. What should she do now, and which way should she turn, in the emotional labyrinth where she has been trapped for so long? Reawakened by grief and the knowledge of having been grievously wronged, she determines to resume her youthful quest for freedom and independence. Soon Isabel must return to Italy and confront her husband, and seek to break his powerful hold on her. But will she succeed in outwitting him, and securing her revenge? Mrs Osmond is a masterly novel of betrayal, corruption and moral ambiguity, from the Man Booker Prize-winning author of The Sea. 'A worthy sequel ... His book is not only an impressive recreation of James's atmospheres and pacing, but also full of minor cliff-hangers and page-turning suspenses that keep you guessing' Observer 'John Banville is one of the best novelists in English, and an expert ventriloquist, among other things ... Mrs Osmond is both a remarkable novel in its own right and a superb pastiche' Guardian 'John Banville is simply the finest writer at work today, a prolific prose stylist whose work has only deepened in quality throughout his career' John Boyne ...Show more
$36.99
NZD
Category: General Fiction | Series: Gabriel Allon Ser.
#1 New York Times Bestseller #1 USA Today  Bestseller #1 Wall Street Journal Bestseller From Daniel Silva, the #1 New York Times-bestselling author, comes a modern masterpiece of espionage, love, and betrayal She was his best-kept secret ... In an isolated village in the mountains of Andalusia, a m ysterious Frenchwoman begins work on a dangerous memoir. It is the story of a man she once loved in the Beirut of old, and a child taken from her in treason's name. The woman is the keeper of the Kremlin's most closely guarded secret. Long ago, the KGB inserted a mole into the heart of the West--a mole who stands on the doorstep of ultimate power. Only one man can unravel the conspiracy: Gabriel Allon, the legendary art restorer and assassin who serves as the chief of Israel's vaunted secret intelligence service. Gabriel has battled the dark forces of the new Russia before, at great personal cost. Now he and the Russians will engage in a final epic showdown, with the fate of the postwar global order hanging in the balance. Gabriel is lured into the hunt for the traitor after his most important asset inside Russian intelligence is brutally assassinated while trying to defect in Vienna. His quest for the truth will lead him backward in time, to the twentieth century's greatest act of treason, and, finally, to a spellbinding climax along the banks of the Potomac River outside Washington that will leave readers breathless. Fast as a bullet, hauntingly beautiful, and filled with stunning double-crosses and twists of plot, The Other Woman is a tour de force that proves once again that "of all those writing spy novels today, Daniel Silva is quite simply the best" (Kansas City Star). ...Show more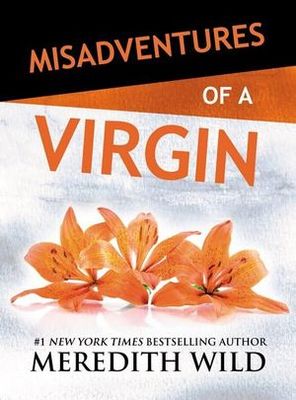 $18.99
NZD
Category: General Fiction | Series: Misadventures Ser.
***MISADVENTURES ARE STANDALONE ROMANCES THAT CAN BE READ IN ANY ORDER*** It's been years since June Bell shared a stolen moment with her girlhood crush, Kase McCasker. It's been just as long since Kase's father nixed the sale of the McCasker farm to expand the grounds of the Bell's grand hotel. Now th at Kase is back home for good, June might be the only person who can persuade him to reconsider the abandoned plan. But how can she face him again after he left her without a word? Four years ago, unexpected news shook the foundation of Kase McCasker's world. Escaping Falls Edge for college was the perfect excuse to chase his demons and bury his pain. Now, with a degree in hand and a void he can't fill, he's back in the little mountain town he thought he'd never call home again. Searching for purpose, he's determined to put down roots and take over the struggling farm that's been in his family for generations. Time and distance haven't taken the edge off his preoccupation with June, the spitfire daughter of his father's rival. He hasn't forgotten their time together and all the things they did and didn't do. One look at her has him reconsidering the future and making a dangerous deal to win her over. Is a chance at her heart worth risking everything else? ...Show more
$26.00
NZD
Category: General Fiction | Reading Level: very good
It is June 1962. In a hotel on the Dorset coast, overlooking Chesil Beach, Edward and Florence, who got married that morning, are sitting down to dinner in their room. Neither is entirely able to suppress their anxieties about the wedding night to come...On Chesil Beach is another masterwork from Ian Mc Ewan - a story about how the entire course of a life can be changed by a gesture not made or a word not spoken. ...Show more
$30.00
NZD
Category: General Fiction
The year is 1988. High school sophomores Abby and Gretchen have been best friends since fourth grade. But after an evening of skinny-dipping goes disastrously wrong, Gretchen begins to act different. She s moody. She s irritable. And bizarre incidents keep happening whenever she s nearby. Abby s investi gation leads her to some startling discoveries and by the time their story reaches its terrifying conclusion, the fate of Abby and Gretchen will be determined by a single question: Is their friendship powerful enough to beat the devil? Like an unholy hybrid of Beaches and The Exorcist, My Best Friend s Exorcism blends teen angst, adolescent drama, unspeakable horrors, and a mix of 80s pop songs into a pulse-pounding supernatural thriller. ...Show more
$26.99
NZD
Category: General Fiction
Finalist for the Kirkus Prize for Best Novel A New York Times Notable Book A Washington Post Best Book of the Year   From the Pulitzer Prize---winning author of The Shipping News and "Brokeback Mountain," comes the New York Times bestselling epic about the demise of the world's forests: "Barkskins is grand entertainment in the tradition of Dickens and Tolstoy...the crowning achievement of Annie Proulx's distinguished career, but also perhaps the greatest environmental novel ever written" (San Francisco Chronicle).   In the late seventeenth century two young Frenchmen, Ren Sel and Charles Duquet, arrive in New France. Bound to a feudal lord for three years in exchange for land, they become wood-cutters--barkskins. Ren suffers extraordinary hardship, oppressed by the forest he is charged with clearing. He is forced to marry a native woman and their descendants live trapped between two cultures. But Duquet runs away, becomes a fur trader, then sets up a timber business. Annie Proulx tells the stories of the descendants of Sel and Duquet over three hundred years--their travels across North America, to Europe, China, and New Zealand--the revenge of rivals, accidents, pestilence, Indian attacks, and cultural annihilation. Over and over, they seize what they can of a presumed infinite resource, leaving the modern-day characters face to face with possible ecological collapse.   "A stunning, bracing, full-tilt ride through three hundred years of US and Canadian history...with the type of full-immersion plot that keeps you curled in your chair, reluctant to stop reading" (Elle), Barkskins showcases Proulx's inimitable genius of creating characters who are so vivid that we follow them with fierce attention. "This is Proulx at the height of her powers as an irreplaceable American voice" (Entertainment Weekly, Grade A), and Barkskins "is an awesome monument of a book" (The Washington Post)--"the masterpiece she was meant to write" (The Boston Globe). As Anthony Doerr says, "This magnificent novel possesses the dark humor of The Shipping News and the social awareness of 'Brokeback Mountain.'" ...Show more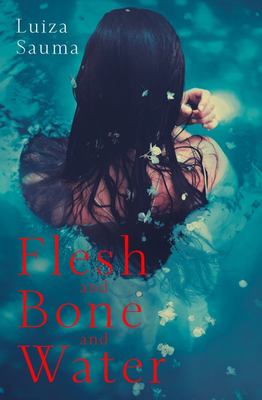 $37.00
NZD
Category: General Fiction
From an exciting new voice in literary fiction, a seductive, dazzling, atmospheric story of family, class, and deception set against the mesmerizing backdrops of Rio de Janeiro, the Amazon River, and London.   Andr is a listless Brazilian teenager and the son of a successful plastic surgeon who lives a life of wealth and privilege, shuttling between the hot sands of Ipanema beach and his family's luxurious penthouse apartment. In 1985, when he is just sixteen, Andr 's mother is killed in a car accident. Clouded with grief, Andr , his younger brother Thiago, and his father travel with their domestic help to Belem, a jungle city on the mouth of the Amazon, where the intense heat of the rainforest only serves to heighten their volatile emotions. After they arrive back in Rio, Andr 's father loses himself in his work, while Andr spends his evenings in the family apartment with Luana, the beautiful daughter of the family's maid.   Three decades later, and now a successful surgeon himself, Andr is a middle-aged father, living in London, and recently separated from his British wife. He drinks too much wine and is plagued by recurring dreams. One day he receives an unexpected letter from Luana, which begins to reveal the other side of their story, a story Andr has long repressed.   In deeply affecting prose, debut novelist Luiza Sauma transports readers to a dramatic place where natural wonder and human desire collide. Cutting across race and class, time and place, from London to Rio to the dense humidity of the Amazon, Flesh and Bone and Water straddles two worlds with haunting meditations on race, sex, and power in a deftly plotted coming-of-age story about the nature of identity, the vicissitudes of memory, and how both can bend to protect us from the truth. ...Show more