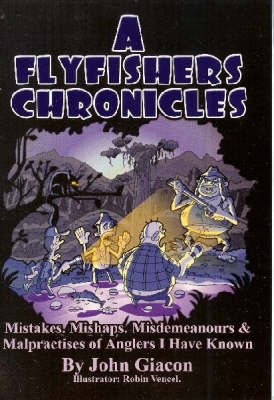 $35.99
NZD
Category: Fishing
Giacon's first book "The Magic Hour" gave us a glimpse of our own fishing beginnings; this rare tome is "True Confessions" time - the stuff we don't tell our loved ones about when they ask us that great question "How was fishing?" when we get home on Sunday night. This book is a chronicle covering all t he fun and the miscalculations that all of us fisher folk easily learn to live with. 155 pages 208 x 145 mm ...Show more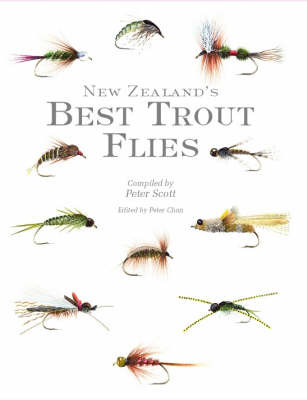 $59.99
NZD
Category: Fishing
Flyfishing for trout in New Zealand. Articles from 30 well-regarded New Zealand flyfishing personalities about their favourite fly patterns, together with tying instructions, colour photographs and illustrated with colour and black & white sketches. First published May 2007.
$6.95
NZD
$30.00
(76% off)
Category: Fishing
A very comprehensive and practical guide to spearfishing with a strong emphasis on safety. Or as printed on the front page "There are old divers and there are bold divers, but there are no old, bold divers !!"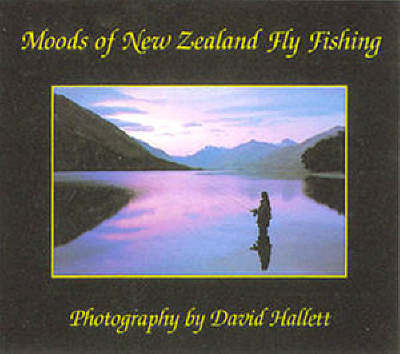 $69.95
NZD
Category: Fishing
Moods of New Zealand Fly Fishing is a photographic journey through some of New Zealand's finest scenery. The images capture the peace and solitude of fly fishing on New Zealand's lakes and rivers surrounded by a majestic landscape unique to this country.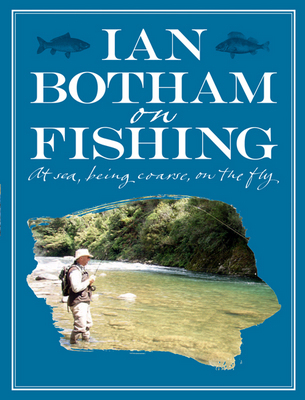 $47.99
NZD
Category: Fishing
Ian Botham's wit and wisdom infuse this book. In the introduction he tells how he first learned to fish and his own passion for the sport. Three sections follow on fly fishing, coarse fishing and sea fishing. Packed with anecdotes and stories, there are also instructions and diagrams, compendia of equip ment and bait, sections on Botham's favourite rivers and how to fish them, and guides to everything from the life cycle of a game fish to cleaning, gutting, filleting and cooking your catch outdoors. Threaded throughout are the author's own experiences, both in Britain and around the world - flyfishing with David Lloyd and Mike Atherton in Australia, Big Game fishing with Viv Richards in the West Indies, Masheer fishing in India and trout fishing in New Zealand. A delightful and informative take on one of the nation's favourite sports. ...Show more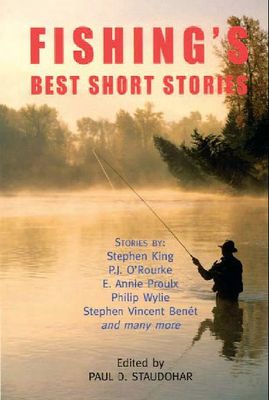 $39.99
NZD
Category: Fishing
These stories span the twentieth century and its most eminent writers, from comic favourites to the dark twists of Stephen King, as well as writers of timeless classics, such as Stephen Vincent Benét, and one of the great writers on angling, Philip Wylie. There are fishing adventures and passion, fri endships and romance in the most unlikely of places. Every type of angler is here, from the solitary fisherman casting for trout to a couple of kids with bamboo poles. The scenery is as varied as the catch and the stories capture an angler's passion for the sport, as well as its humour, romance and friendship. ...Show more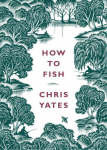 $45.00
NZD
Category: Fishing
Sitting on a riverbank, with rod and line, must count as one of the most relaxing and enjoyable - yet occasionally frustrating - experiences known to man. Chris Yates discovered the joys of fishing early in life and was quickly hooked by its pleasures. Many years later, he is still content to sit, day a fter day, observing the quirks of different fish and losing track of time. For him, fishing is much more than just a question of technique; sometimes it's about listening to nothing but your instincts, and at other times it's about enjoying the perfect cup of tea. And, it's always about not knowing how the day is going to unfold... There's no better guide for the uninitiated - and no better companion for those already familiar with the satisfactions of fishing - than Chris Yates. And, immersing yourself in How To Fish is almost as delightful an activity as fishing itself. ...Show more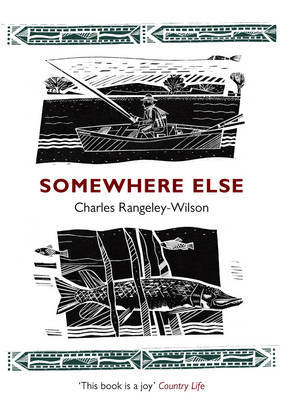 $27.95
NZD
$29.95
(6% off)
Category: Fishing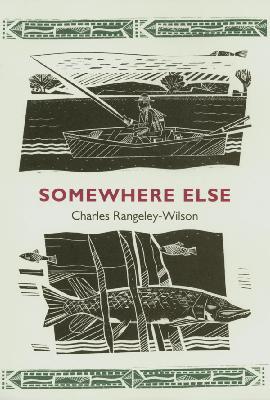 $45.00
NZD
Category: Fishing
A beautifully crafted, darkly humorous collection of fly-fishing stories destined to become, like Thomas McGuane's The Longest Silence, a classic of the genre. Somewhere Else is a thousand miles away and right next-door. It's a place and state of mind. It's the Himalayan foothills of Bhutan where tro ut - coal-backed relics of a place misty and Celtic - rise to bright insects under bamboo; it's London's suburbs where rivers run municipal fountains, but in a brook in a garden-centre there is hope in fishy form; it's a phone box in a field on the Lesotho border; it's getting away from calls at night about double glazing; it's the raw feeling of being pushed up against another place. A journey to somewhere else can change you, and perhaps change is the measure of the journey. In fourteen beautifully crafted stories Rangely-Wilson takes us fly-fishing around the world, from the Canadian forest to upland Croatia, from the Scottish islands to the suburbs of London, always journeying into the heart of the landscape to meet ordinary, extraordinary people. Somewhere Else is a book about escaping from what you think you know, to find out how things really are. Author Bio: - Charles Rangely-Williams studied Fine Art at Christ Church, Oxford and taught for ten years before becoming a freelance writer and photographer. He is fishing editor for The Field magazine, and regularly contributes to Grays Sporting Journal, America's literary outdoor magazine. He is 36 and lives in Norfolk with his wife and two children. ...Show more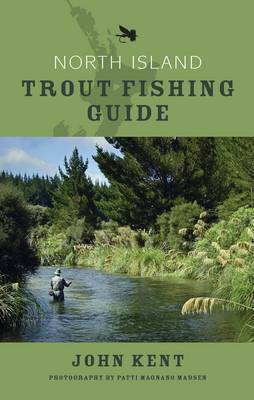 $36.00
NZD
Category: Fishing
John Kent's North Island Trout Fishing Guide is a practical handbook that provides accurate, up-to-date information on trout fishing in the North Island of New Zealand. Kent draws on over 50 years' trout fishing experience and a lifelong enthusiasm for New Zealand's back-country and high-country fishing areas to provide an unparalleled guide for local and visiting anglers alike. The author has revised and updated this edition of the North Island Trout Fishing Guide to include additional rivers and all new photographs. ...Show more