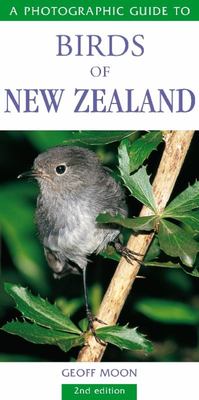 $27.99
NZD
Category: Field Guides | Series: Photographic Guide to
A comprehensive guide to birds that includes species accounts which have been updated according to the 4th edition of the Ornithological Society's official Checklist of the Birds of New Zealand. It features photographs of the most commonly seen birds along with detailed information on distribution, habi tat, behaviour and breeding. ...Show more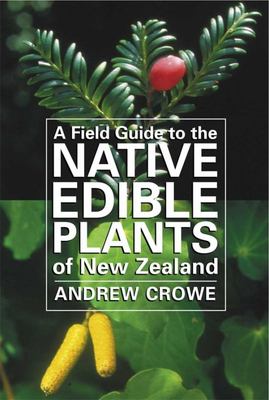 $32.00
NZD
Category: Field Guides
A go-to, illustrated field guide of edible native New Zealand plants, including a section on poisonous plants. In this useful and attractive book, over 190 trees, shrubs, herbs, ferns, mushrooms, lichens and seaweeds are described in detail with information on which part is edible and when, how plants have been utilised (particularly by Maori), their nutritional value, and where they can be found. In a separate section, Andrew Crowe also describes important poisonous plants that are native to New Zealand or are likely to be confused with edible plants. Illustrated with line drawings and colour photographs, this informative book will be of interest to trampers, botanists and all who appreciate New Zealand's native flora. ...Show more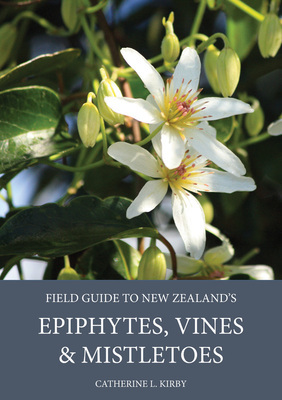 $62.99
NZD
Category: Field Guides
This is the first field guide dedicated to New Zealand's unique vascular epiphytes, vines and mistletoes.  It provides information and photographs to assist the reader in identifying and understanding the diverse species that spend some or all of their lives living, or climbing on other plants.    
$55.00
NZD
Category: Field Guides
The Field Guide to the Birds of New Zealand is the modern classic of the genre - the tried and trusted reference for lovers of New Zealand birds. Comprehensive, reliable and easy to use, this fourth revised edition features: * 374 species, including 35 new additions - the book's biggest revision since first publication * 85 stunning colour paintings of New Zealand birds, including rare and recently extinct species * an introduction to key bird-watching sites * distribution maps and an in-depth guide to field identification * an additional handbook section that includes information on the distribution, habitat, population, conservation, breeding, behaviour and feeding habits of each species The only field guide to New Zealand birds officially endorsed by the Ornithological Society of New Zealand, this is the most authoritative reference available - a wonderful celebration of our extraordinary and diverse birdlife. ...Show more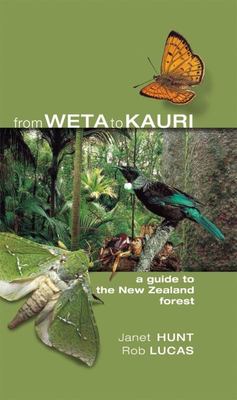 $30.00
NZD
Category: Field Guides
There are many guides to trees, birds and insects but nothing that puts them all together in one handy book that can be put in a backpack and taken into the bush. Including full-colour photographs, it looks at the bush in layers, starting at the forest floor, concentrating on things you can see easily, and moving up to the forest canopy. There is detailed information on each individual tree or plant or insect or bird, with excellent material on how to identify them. ...Show more
$26.00
NZD
Category: Field Guides | Series: Which...?
This new 2009 edition of the Which Native Forest Plant includes comprehensive ecological information on the plants and their environment. As well as the known uses of each plant, from snow sandals, hair ties, combs, whistles, baskets and dyes, to food, medicine and timber, it also explains how to grow each plant in your own garden. Use Andrew Crowe's unique leafy key to confidently identify the shrubs, climbers, perching plants and groundcovers of New Zealand's native forest. Colour photographs of leaves and associated creatures, graphics giving plant shape and height, plant distribution maps and ID checklists listing distinguishing features are all helpful tools to identify the plants that are found in our native forests. ...Show more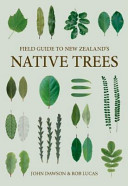 $49.99
NZD
Category: Field Guides
A companion volume to the award-winning and monumental 'New Zealand's Native Trees', this field guide is the perfect companion to take into the outdoors. Compact enough to fit in a day-pack, it contains detailed information on all native trees found on the main islands of New Zealand, including Steward Island and the Chathams. The book covers well over 200 species, while a visual key to leaf shapes, and a panel of distinguishing features helps to narrow down the identification of our most common trees. More than 1500 superb photographs show the whole tree and its key features, some in close detail. 'Field Guide to New Zealand's Native Trees' is a handy and beautiful reference book that deserves a place in every home, bach, library and school. ...Show more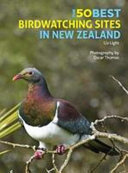 $39.99
NZD
Category: Field Guides
New Zealand has a diverse range of bird species and is especially important for pelagics. Thirteen of the world's 18 penguin species have been recorded in the New Zealand region (including the Ross Dependency). Nine of these species breed here. Of petrels, 37 of the world's 114 species breed in the New Zealand region, some on the mainland or nearby islands so they can be seen flying around, but many stick to the Southern Ocean islands. Eleven of the world's 22 albatross species nest in New Zealand and of those nine do not nest elsewhere. As well as these specific species, the book covers 50 sites on the North and South Islands, Rakiura/Steward Island and Chatham Islands that are best for birdwatching. Detailed descriptions of each site cover the type of terrain, and the tracks and trails where certain species are likely to be encountered. Particular species for each site are highlighted. A fact file for each site lists land or sea access; type of habitat, best time to visit, facilities and accommodation. Key species for each site are also listed. ...Show more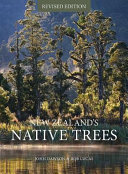 $130.00
NZD
Category: NZ Natural History
New Zealand's Native Trees is a landmark book, the kind that is published only once in a generation. It celebrates our unique and magnificent native forests, and describes and generously illustrates more than 320 species, subspecies and varieties. This edition has been completely brought up-to-date with a significant number of botanical revisions, as many new species have been described or reclassified in the years since the book was first published. ...Show more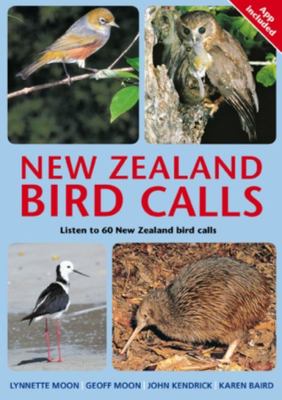 $29.99
NZD
Category: Field Guides
This book is a 'reprint under consideration'. Author Lynnette Moon gives 60 concise accounts of the country's best-loved birds, covering their habitat, appearance and behaviour. A description of their calls, along with photographs from the magnificent collection of her late husband Geoff Moon completes an attractive, fact-packed and useful guide. 60 links to birds' sings and calls, recorded in the wild by renowned wildlife sound recordist John Kendrick and prepared for this collection by Karen Baird of the Royal Forest and Bird Protection Society. Each track is introduced by acclaimed New Zealand actor George Henare.   ...Show more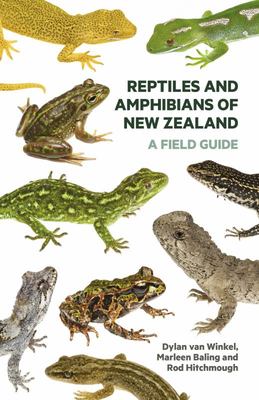 $49.99
NZD
Category: Field Guides | Reading Level: near fine
Illustrated with extraordinary new photography, this is the definitive field guide to all of New Zealand's tuatara, geckos, skinks, frogs, marine turtles and marine snakes. From the ancient tuatara, the sole surviving member of its order, to the world's largest collection of long-lived and live-bearing lizards, our geckos and skinks, New Zealand's 123 species of reptiles and amphibians represent an extraordinary aspect of this country's biodiversity. Reptiles and Amphibians of New Zealand is the only field guide to cover all currently recognised species. New Zealand's list of reptiles and amphibians is growing with new discoveries, even as 80 per cent of species are at risk of extinction. This will be the only field guide to cover all currently recognised reptiles and amphibians and will become a go-to book for anyone interested in New Zealand's unique wildlife. ...Show more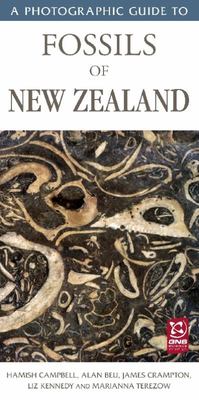 $27.99
NZD
Category: Field Guides
A new addition to the popular New Holland series of natural history and science photographic guides, the thirteenth title focuses on plant and animal fossils commonly found in New Zealand. Fossils are the preserved remains of past life and are very much part of the natural environment in this country. T he range of fossils described covers the geological time-scale of Paleozoic, Mesozoic and Cenozoic periods. The younger Cenozoic rocks are especially widespread in New Zealand and for this reason Cenozoic fossils are the most common. Readers will learn to recognise the distinctive features of each group of fossils - shape, size, texture, colour and type of preservation - that serve as clues to the identity of any individual fossil organism. Excellent photographs provide a visual reference and individual entries provide essential geological information, along with biological and environmental detail about what fossils ate and where they lived. Written and researched by an expert team of paleontologists and geologists from GNS Science in Wellington, the authority of this guide is undeniable, but it is presented in a highly readable format. ...Show more