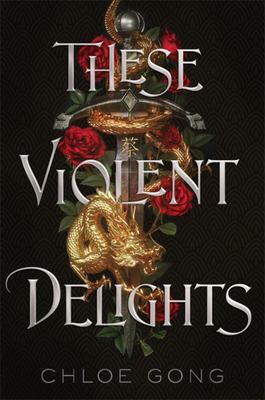 $24.99
NZD
Category: Fantasy
Perfect for fans of The Last Magician and Descendant of the Crane, this heart-stopping debut is an imaginative Romeo and Juliet retelling set in 1920s Shanghai, with rival gangs and a monster in the depths of the Huangpu River. The year is 1926, and Shanghai hums to the tune of debauchery. A blood feud between two gangs runs the streets red, leaving the city helpless in the grip of chaos. At the heart of it all is eighteen-year-old Juliette Cai, a former flapper who has returned to assume her role as the proud heir of the Scarlet Gang-a network of criminals far above the law. Their only rivals in power are the White Flowers, who have fought the Scarlets for generations. And behind every move is their heir, Roma Montagov, Juliette's first love...and first betrayal. But when gangsters on both sides show signs of instability culminating in clawing their own throats out, the people start to whisper. Of a contagion, a madness. Of a monster in the shadows. As the deaths stack up, Juliette and Roma must set their guns-and grudges-aside and work together, for if they can't stop this mayhem, then there will be no city left for either to rule. "Heady, smart, and vicious, These Violent Delights strikes every note with precision, layering romance and politics into a roaring 20s Shanghai of both monsters and monstrous imperialism" - Tessa Gratton, author of The Queens of Innis Lear. ...Show more
$32.99
NZD
Category: Fantasy | Series: The Eldest Curses
From #1 New York Times and USA TODAY bestselling author Cassandra Clare and award-winning author Wesley Chu comes the second book in the Eldest Curses series, which continues the love story between Magnus Bane and Alec Lightwood.   The Lost Book of the White is a Shadowhunters novel. Magnus Bane and Ale c Lightwood are settling into domestic life with their son Max when the warlocks Ragnor Fell and Shinyun Jung break into their loft and steal a powerful spell book. Realizing that Ragnor and Shinyun are being controlled by a more sinister force, Magnus and Alec set out to stop them and recover the book before they can cause any more harm. With the help of Clary Fairchild, Jace Herondale, Isabelle Lightwood, and Simon Lovelace (who is fresh from the Shadowhunter Academy), they track the warlocks to Shanghai. But nothing is as it seems. Ragnor and Shinyun are working at the behest of a Greater Demon. Their goal is to open a Portal from the demon realms to Earth, flooding the city of Shanghai with dangerous demons. When a violent encounter causes Magnus's magic to grow increasingly unstable, Alec and Magnus rally their friends to strike at the heart of the demon's power. But what they find there is far stranger and more nefarious than they ever could have expected... ...Show more
$37.99
NZD
Category: Fantasy
An accident. A forfeit of freedom. A descent into danger. Liobhan, the young warrior and bard, has lost her brother to the Otherworld. Even more determined to gain a place as an elite fighter, she returns to Swan Island to continue her training. But Liobhan is devastated when her comrade Dau is injured and loses his sight in their final display bout. Blamed by Dau's family for the accident, she agrees to go to his home, Oakhill, as a bond servant for one year. But Oakhill is a place of dark secrets. The menacing and enigmatic Crow Folk still threaten both worlds and while Brocc battles them in the Otherworld, Dau must battle his own demon - despair. When Liobhan and Dau begin to expose the evil at the core of Oakhill, they place themselves in mortal danger. For their enemy wields great power and will stop at nothing to get his way. It will take all the skills of a Swan Island warrior and a touch of the uncanny to give them any hope of survival . . . ...Show more
$37.99
NZD
Category: Fantasy | Series: Stormlight Archive Ser.
The Stormlight Archive saga continues inRhythm of War, the eagerly awaited sequel to Brandon Sanderson's #1New York Times bestsellingOathbringer, from an epic fantasy writer at the top of his game. After forming a coalition of human resistance against the enemy invasion, Dalinar Kholin and his Knights R adiant have spent a year fighting a protracted, brutal war. Neither side has gained an advantage. Now, as new technological discoveries begin to change the face of the war, the enemy prepares a bold and dangerous operation. The arms race that follows will challenge the very core of the Radiant ideals, and potentially reveal the secrets of the ancient tower that was once the heart of their strength.   ...Show more
$39.99
NZD
Category: Fantasy
This enchantingly illustrated natural history of fairies, compiled in the 1920s by the botanist Professor Elsie Arbour for her niece, is now unveiled for readers of today. Featuring a gold foil-embossed cloth cover, a ribbon marker, and sprayed gold edges, this gorgeous volume is filled with colorful s ketches and precise notes detailing the secret life of fairies and their important role in the natural world. Inside, you will discover the wide and wonderful array of different species of fairies around the globe and explore where and how they live.   ...Show more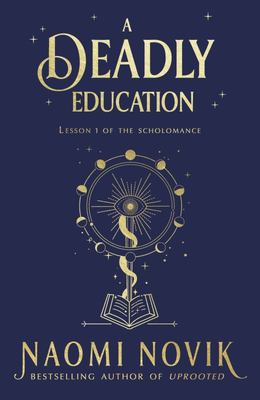 $37.00
NZD
Category: Fantasy
In the start of an all-new series, the bestselling author of Uprooted and Spinning Silver introduces you to a dangerous school for the magically gifted where failure means certain death - until one girl begins to rewrite its rules. Enter a school of magic unlike any you have ever encountered. There are no teachers, no holidays, friendships are purely strategic, and the odds of survival are never equal. Once you're inside, there are only two ways out- you graduate or you die. El Higgins is uniquely prepared for the school's many dangers. She may be without allies, but she possesses a dark power strong enough to level mountains and wipe out untold millions - never mind easily destroy the countless monsters that prowl the school. Except, she might accidentally kill all the other students, too. So El is trying her hardest not to use it... that is, unless she has no other choice. Wry, witty, endlessly inventive, and mordantly funny - yet with a true depth and fierce justice at its heart - this enchanting novel reminds us that there are far more important things than mere survival. A dark, smart, delicious tale, set to redefine everything you think you know about schools for magic.  ...Show more
$34.99
NZD
Category: Fantasy
When Addie LaRue makes a pact with the devil, she trades her soul for immortality. But there's always a price — the devil takes away her place in the world, cursing her to be forgotten by everyone. Addie flees her tiny hometown in 18th Century France, beginning a journey that takes her across the world, learning to live a life where no one remembers her and everything she owns is lost and broken. Existing only as a muse for artists throughout history, she learns to fall in love anew every single day. Her only companion on this journey is her dark devil with hypnotic green eyes, who visits her each year on the anniversary of their deal. Alone in the world, Addie has no choice but to confront him, to understand him, maybe to beat him. Until one day, in a secondhand bookshop in Manhattan, Addie meets someone who remembers her. Suddenly thrust back into a real, normal life, Addie realises she can't escape her fate forever.   ...Show more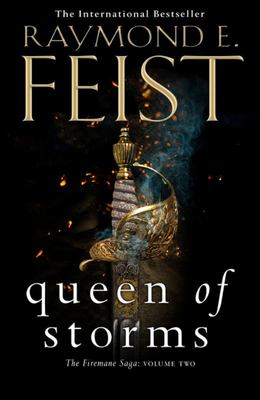 $35.00
NZD
Category: Fantasy | Series: Firemane Ser.
Dark and powerful forces threaten the world of Garn once more in this second novel in legendary New York Times bestselling author Raymond E. Feist's epic fantasy series, the Firemane Saga Hatushaly and his young wife Hava are living a good life, working to reopen the burned-out Inn of the Three Stars in the prosperous trading town of Beran's Hill. But there is a great deal more to this bucolic scene than meets the eye. Both Hatu and Hava were raised on the secret island of Coaltachin, and though they may appear to be no more than a young couple in love, preparing for the midsummer festival where their friends Declan and Gwen will be wed, they are in fact assassins on a mission, waiting instructions from their masters in the Kingdom of Night. Moreover, Hatu is the last remaining member of the ruling family of Ithrace - the legendary Firemanes. He dyes his flaming red hair, and has studied to control his dangerous magical powers. But however hard Hatu may be hiding from all those who would seek to use or to destroy him, fate has other plans. Horrific events are approaching Beran's Hill, bringing death and devastation to the peaceful town as unknown and monstrous forces are unleashed. And nothing will ever be the same again. s magical powers. But however hard Hatu may be hiding from all those who would seek to use or to destroy him, fate has other plans. Horrific events are approaching Beran's Hill, bringing death and devastation to the peaceful town as unknown and monstrous forces are unleashed. And nothing will ever be the same again. s magical powers. But however hard Hatu may be hiding from all those who would seek to use or to destroy him, fate has other plans. Horrific events are approaching Beran's Hill, bringing death and devastation to the peaceful town as unknown and monstrous forces are unleashed. And nothing will ever be the same again. s magical powers. But however hard Hatu may be hiding from all those who would seek to use or to destroy him, fate has other plans. Horrific events are approaching Beran's Hill, bringing death and devastation to the peaceful town as unknown and monstrous forces are unleashed. And nothing will ever be the same again.   ...Show more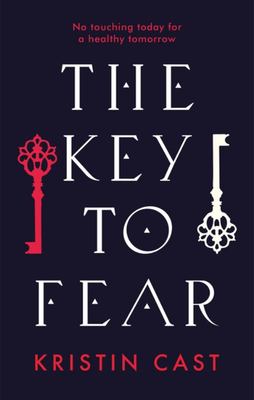 $22.99
NZD
Category: Fantasy
No touching today for a healthy tomorrow. For fifty years, the Key Corporation has defended humanity against a deadly virus that spreads through touch. Lovers don't kiss, or even hold hands. Personal boundaries are valued above all. Break the laws, and you'll face execution. Elodie, a talented young nur se, believes in the mission of the Key and has never questioned the laws that control her life. But Elodie is forced to break the rules when she sets out in search of a terminal patient who goes missing while under her care. From the outside, it seems like Aiden was given everything he could want from the Key--a purpose, an education, and a future. But Aiden knows more than he's letting on, and the dark secrets he's keeping could tear the Key's strict society apart. When Elodie and Aiden's lives collide, the fallout will be devastating. What do you do when the brutal system that once kept you safe hunts you down? Run. ...Show more
$34.99
NZD
Category: Fantasy
From the New York Times bestselling author of the legendary Witcher series--the books that inspired the Netflix show and the hit video games--comes the first in an epic new trilogy.   Reinmar of Bielawa, sometimes known as Reynevan, is a doctor, a magician and, according to some, a charlatan. And when a thoughtless indiscretion finds him caught in the crosshairs of powerful noble family, he is forced to flee his home.   But once he passes beyond the city borders, he finds that there are dangers ahead as well as behind. Strange mystical forces are gathering in the shadows. And pursued not only by the affronted Stercza brothers, bent on vengeance, but also by the Holy Inquisition, Reynevan finds himself in the Narrenturm, the Tower of Fools.   The Tower is an asylum for the mad, or for those who dare to think differently and challenge the prevailing order. And escaping the Tower, avoiding the conflict around him, and keeping his own sanity might prove a greater challenge than Reynevan ever imagined.     Also by Andrzej Sapkowski:   Witcher collections The Last Wish Sword of Destiny   Witcher novels Blood of Elves The Time of Contempt Baptism of Fire The Tower of Swallows Lady of the Lake Season of Storms   The Malady and Other Stories: An Andrzej Sapkowski Sampler (e-only)     Translated by David French   ...Show more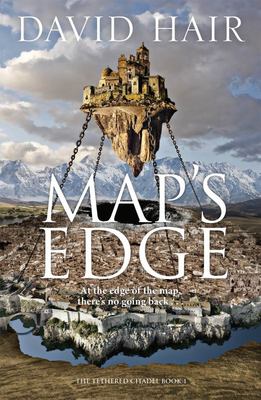 $37.99
NZD
Category: Fantasy | Series: The\Tethered Citadel Ser. | Reading Level: near fine
Follow a renegade sorcerer off the edge of the map, in a thrilling adventure perfect for fans of Scott Lynch, Brandon Sanderson and Sebastien de Castell . . . Dashryn Cowl has run out of places to hide. The erstwhile sorcerer of the Imperial College fled the Bolgravian Empire when his high-flying famil y fell from grace, but the tyrannical empire is still hunting for him. So when he gets his hands on a map showing a place outside the known lands rich in istariol, the mineral that fuels sorcery, he sees a way back to power. There's only one problem: it means masquerading as an Imperial Cartomancer (an instant death sentence) and finding some dupes to help him mine the istariol in secret, no questions asked. But somehow, amid the dangers of the road (floods and avalanches, beasts, barbarians and monsters), a strange thing begins to happen: Dashryn starts to care about his ragtag followers and their strange odyssey into the ruins of an ancient forgotten civilisation. But his past won't let him be: the implacable Imperial Bloodhound Toran Zorne has caught his scent, and Zorne has never yet failed to bring his quarry to ground. At the edge of the map, there's no going forward and no going back . . . ...Show more
$32.99
NZD
Category: Fantasy
After brilliantly reimagining the worlds of Oz, Wonderland, Dickensian London, and the Nutcracker, the New York Times bestselling author of Wicked turns his unconventional genius to Hans Christian Andersen's "The Wild Swans," transforming this classic tale into an Italian-American girl's poignant coming -of-age story, set amid the magic of Christmas in 1960s New York. Following her brother's death and her mother's emotional breakdown, Laura now lives on the Upper East Side of Manhattan, in a lonely townhouse she shares with her old-world, strict, often querulous grandparents. But the arrangement may be temporary. The quiet, awkward teenager has been getting into trouble at home and has been expelled from her high school for throwing a record album at a popular girl who bullied her. When Christmas is over and the new year begins, Laura may find herself at boarding school in Montreal. Nearly unmoored from reality through her panic and submerged grief, Laura is startled when a handsome swan boy with only one wing lands on her roof. Hiding him from her ever-bickering grandparents, Laura tries to build the swan boy a wing so he can fly home. But the task is too difficult to accomplish herself. Little does Laura know that her struggle to find help for her new friend parallels that of her grandparents, who are desperate for a distant relative's financial aid to save the family store. As he explores themes of class, isolation, family, and the dangerous yearning to be saved by a power greater than ourselves, Gregory Maguire conjures a haunting, beautiful tale of magical realism that illuminates one young woman's heartbreak and hope as she begins the inevitable journey to adulthood. ...Show more