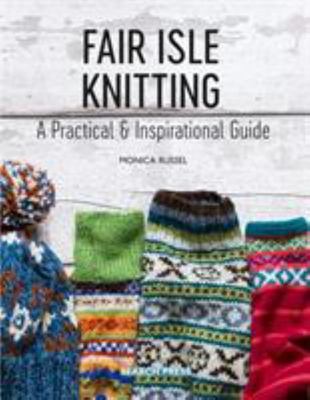 $37.99
NZD
Category: Crafts
The definitive book to learning Fair Isle knitting by expert knitter, teacher and founder of The Knit Knacks, Monica Russel, featuring 60 pattern swatches and beautiful, practical projects to test your new-found skills. Fair Isle knitting has a timeless appeal, and is celebrated all over the world for i ts beautiful patterns and distinctive motifs. Using just two colours in each row you can create a myriad of different patterns that are deceptively easy to achieve. In this definitive guide, expert knitting designer and best-selling author Monica Russel teaches you the essential skills of this traditional colourwork technique and provides all the inspiration you need to create stunning Fair Isle patterns of your own. The book includes a fascinating history of Fair Isle knitting, and takes a close look at the yarns, needles and other tools you need to get started in colourwork.There are step-by-step instructions on the key techniques for creating Fair Isle patterns, including choosing colours and using charts, all illustrated with step-by-step photographs and an abundance of colourful examples.A stunning collection of pattern swatches provides inspiration and instruction for over 60 borders, patterns and motifs, all accompanied by a written pattern, chart and examples in various colourways.To practice your new skills, there are 11 complete projects, ranging from a simple hat, a cushion and a bag through to a shawl, a sweater, socks, and a child's dress. ...Show more

$39.99
NZD
Category: Crafts
Create Beautiful, Long-Lasting Knits with a Story to Tell Take a journey to more thoughtful, sustainable knitting with Christina Danaee's gorgeous patterns. Discover the story behind your knits, from the way the fiber was produced to the yarn that inspired the design. Striking details like easy-to-exe cute lace, clever colorwork and extra-plush ribbing turn these simple projects into handmade heirlooms you'll wear today and keep forever. The classic striped sweater gets an update in the Odiorne Point Pullover, complete with a comfortable, flattering shape and a cinching cowl neck for blustery days. Style blends with function in the Point Richmond Cap, a warm, double-layered hat topped with a modern Nordic-inspired pattern. The Trescott Slippers, featuring a chevron texture that knits up quickly using bulky yarn, are perfect for beginners. If you're looking for a masterpiece, try the Celo Cardigan: the allover hexagon pattern creates a stretchy, luxurious fabric that's easier to make than it looks With accessories, shawls and even tunics, these are versatile patterns you'll return to through the seasons. Christina's tips for creating meaningful, durable knits, substituting yarns and sourcing local fiber at any price point make this an essential guide for any knitter. ...Show more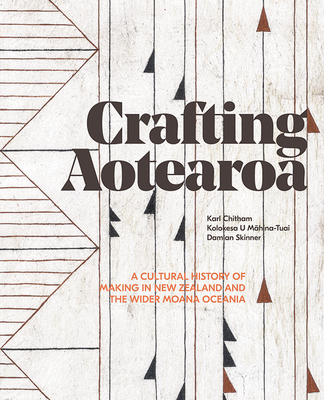 $85.00
NZD
Category: Cultural History | Reading Level: near fine
A major new history of craft that spans three centuries of making and thinking in Aotearoa New Zealand and the wider Moana (Pacific). It tells the previously untold story of craft in Aotearoa New Zealand, and proposes a new idea of craft - one that acknowledges Pakeha, Maori and wider Moana histories of making, so that the connections, as well as the differences and tensions, can be identified and explored. ...Show more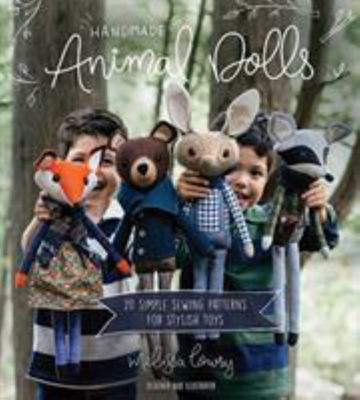 $39.99
NZD
Category: Crafts
This unique craft book teaches readers how to sew animal dolls with contemporary style. Artist and pattern-designer Melissa Lowry was inspired to create these plush characters when searching for safe kids' toys that fit her modern style. As a result, each doll is designed with both playtime and design t rends in mind. The doll's friendly features are made with easy-to-learn needle felting techniques, which means soft, cuddly toys, without any sharp plastic components. Experienced sewers will love the up-to-date aesthetic of the patterns and beginners will find the minimal, clean lines as approachable as they are appealing. These dolls are the perfect handmade touch for a chic nursery, and make a special gift for any fashionable new mom.Choose from a wide variety of whimsical animal characters, including a whale, a cat, a seahorse, a fox and even a unicorn, all featuring Melissa's fresh, creative touches. The projects are easy to personalize with quick patterns for dresses, suspenders and hats in a trendy mix-and-match color palette. Each animal comes to life with its own narrative backstory and personality traits, so kids can imagine and play. Friendly, step-by-step instructions make it easy to create these modern family keepsakes, built to be played with, crafted to last. This book will contain 20 projects with a photo for each, plus comprehensive step-by-step images and traceable sewing templates. ...Show more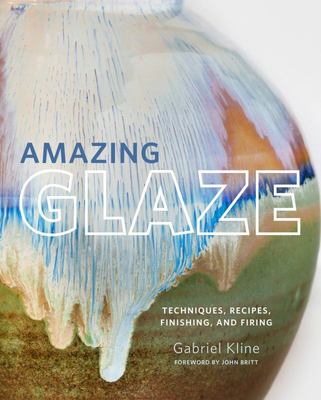 $45.00
NZD
Category: Crafts | Series: Mastering Ceramics Ser.
"This book made me fall in love with glaze all over again." --Ben Carter, author of Mastering the Potter's Wheel Whether you look forward to glazing your work or are guilty of saying "I hate glazing " Amazing Glaze is for you. Join author and Odyssey Clayworks founder Gabriel Kline on a journey that mak es glazing less intimidating and more fun. Start in the "glaze kitchen" where you'll set yourself up for success, then move on to learning the tools and techniques for getting your glaze right every time. Along the way, Gabriel shares dozens of tried-and-true recipes and combinations for both mid-range and high-fire glazes. The recipes and foundational techniques of Amazing Glaze are just the beginning. Learn about layering with slip and underglaze, work with resists, and combine techniques to take your glazing above and beyond. Whether you're after crystalline effects, an elusive red, or a crash-course in applying decals it's all here. A variety of artist features and stunning gallery work from today's top artists will leave you inspired and ready to get glazing. ...Show more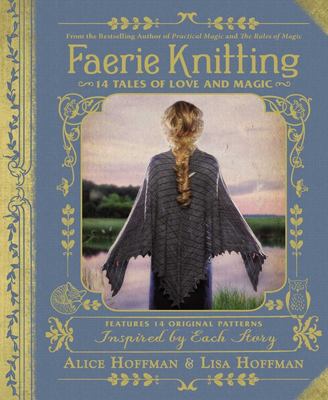 $39.99
NZD
Category: Crafts
From New York Times bestselling author Alice Hoffman and master knitter Lisa Hoffman comes Faerie Knitting, a magical melding of words and yarn where the ordinary is turned into the extraordinary and where imagination becomes creation.   The magic of storytelling and the magic of knitting--woven toget her in 14 original patterns inspired by each story.   "How fairy tales are told and remembered has a great deal in common with knitting traditions. It is no mistake that we describe storytelling as knitting a tale, or weaving a story, or spinning a yarn."--Alice Hoffman, from the Introduction of Faerie Knitting   Featuring fourteen original fairy tales, Faerie Knitting is an entrancing collection of stories of love and loss, trust and perseverance. Seamlessly woven into the plot of each tale is a magical garment or accessory inspired by the bravery and self-reliance of the tale's heroine and brought to life through an imaginative and bespoke knit pattern.   From the Blue Heron Shawl and the Love Never Ending Cowl, to the Three Wishes Mittens and Amulet Necklace, each project is as wearable as it is magical. Lush, atmospheric photography captures the enchanted faerie domain while beautifully rendered charts and instructions are well suited for beginner and advanced knitters alike.   Presented in an elegant linen case with foil accents that evoke the fairy tale tradition, Faerie Knitting is a rare gift for creators--and lovers--of magic. ...Show more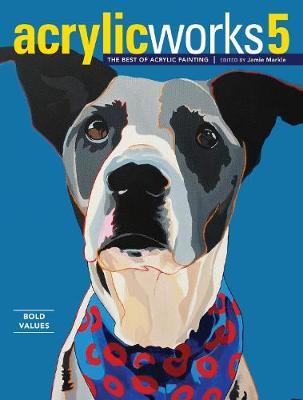 $59.99
NZD
Category: Crafts | Series: AcrylicWorks: the Best of Acrylic Painting Ser.
The unparalleled competition showcase for outstanding acrylic artists! There's an old saying among artists that "value does all the work, while color gets all the credit." AcrylicWorks 5 gives value its due, showing how--in the hands of today's top artists--it brings drama to everyday subjects, conveys emotion and commands the eye. ...Show more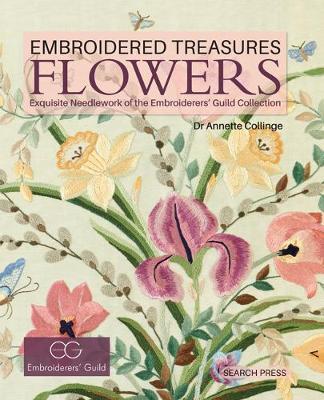 $59.99
NZD
Category: Crafts | Series: Embroidered Treasures
The Embroiderers' Guild was founded in 1906 and has in its collection embroideries from all over the world. These wonderful works, which somehow survived through the ages, could be said to be one of the most important group of embroideries assembled in one place. Stitched pieces and fragments and were g athered together by early members of the Guild and inserted into portfolios that were circulated among members. Nature has always been a huge source of inspiration to embroiderers and this fantastic book showcases the Embroiderers' Guild's huge collection of embroidered flowers through the ages. Featuring full-colour photographs, items are shown in full and also with detail images to show off the flowers at their best. These wonderful embroidered treasures are as varied as wall hangings, children's dresses, bridal bags and samplers, some of which date back to the 17th century. The images are shown with extended captions. Collected from many different countries, this is an opportunity to see fabulous works that are very rarely seen in public. ...Show more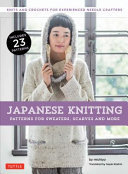 $29.99
NZD
Category: Crafts
Create versatile wardrobe essentials with these chic new Japanese knitting patterns for apparel and accessories from cult favorite author michiyo.   A whole new world of fashionable Tokyo-style knitwear designs opens to experienced needle crafters in Japanese Knitting: Patterns for Sweaters, Scarves a nd More. It is the first Japanese needlework book to be translated into English. Knitting and crochet websites across the globe often feature the work of renowned Japanese designer michiyo. Her minimalist aesthetic and textural elements make her knitwear styles polished and flattering, whether worn layered or as stand-alone pieces. With this Japanese knitting pattern book, experienced knitters and needleworkers can create a diverse collection of effortless-looking items ranging from a pair of soft slippers to a structured jacket.   An introduction by needlework instructor Gayle Roehm explains the Japanese techniques to readers who are trying them for the first time.   Inside, find patterns and instructions for 15 knitting and 8 crochet projects, including: A Nordic-style sweater A classic raglan cardigan A delicately crocheted cowl A diagonally striped tunic A "sleeve" scarf And much more Your wardrobe will benefit from the chic and comfortable touch of michiyo's knitwear designs in this newly-translated Japanese stitch dictionary and pattern book. ...Show more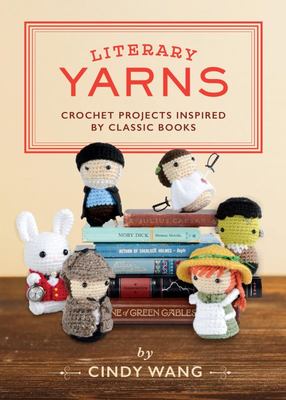 $30.00
NZD
Category: Crafts | Reading Level: General Adult
What s the perfect gift for your friend who loves literature? How about an adorable crocheted Moby Dick? Or a delightfully miniature Elizabeth Bennet? Or an elegant and fuzzy Jay Gatsby? Whether you need some holiday decor (Ebenezer Scrooge!) or want to craft your own nursery decor (the White Rabbit), L iterary Yarns is full of adorable amigurumi for book lovers of all ages. The easy-to-follow patterns are drawn 18 classic novels, plays, and poetry. Make them for your friends, decorate your house, or use them as pretty much the cutest action figures imaginable. The materials are readily available and the instructions are suitable for crafters with beginning crochet skills. ...Show more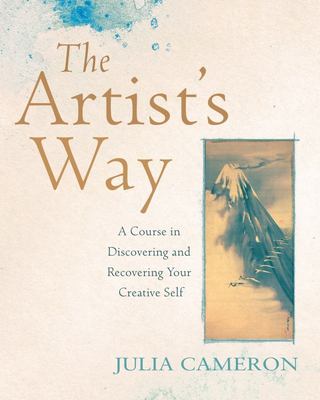 $39.99
NZD
Category: Crafts
The Artist's Way provides a twelve-week course that guides you through the process of recovering your creative self. It aims to dispel the 'I'm not talented enough' conditioning that holds many people back and helps you to unleash your own inner artist. Its step-by-step approach enables you to transfor m your life, overcome any artistic blocks you may suffer from, including limiting beliefs, fear, sabotage, jealousy and guilt, and replace them with self-confidence and productivity. The Artist's Way will demystify the creative process by making it a part of your daily life. From Alicia Keys to Elizabeth Gilbert, Patricia Cornwell to Pete Townshend, The Artist's Way has helped thousands of people around the world to discover their inner artist. Whatever your artistic leanings, this book will give you the tools you need to enable you to fulfil your dreams. ...Show more