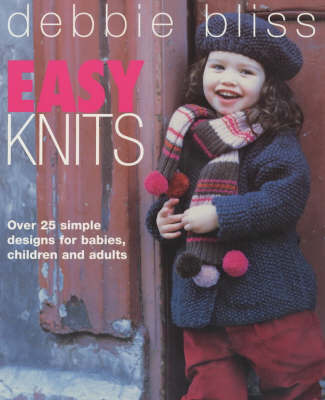 $45.00
NZD
Category: Crafts
From topsy socks and scarves for new babies through sweaters and jackets for toddlers and older children, to stylish clothes for adults, this up-to-the-minute collection includes 25 designs that are simple and quick to knit.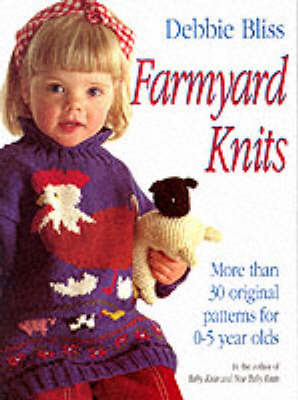 $39.99
NZD
Category: Crafts
This collection from the author of "New Baby Knits" and "Kid's Knits for Heads, Hands and Toes", provides over 30 designs sharing a farmyard theme. They range from whole layettes, to items for older children up to five, as well as soft toys and novelty slippers.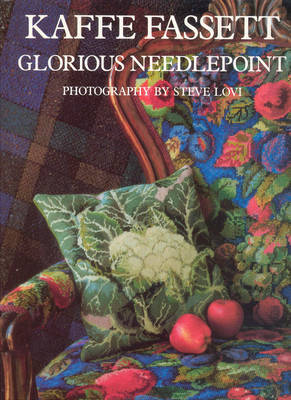 $54.95
NZD
Category: Crafts
This guide explores the full potential of needlepoint as an inspirational source. Kaffe's samples come from the natural world - the patterned markings of frogs, butterflies, flowers, shells and stones - the manmade markings of primitive cultures and the world of 20th-century art.
$54.95
NZD
$60.75
(9% off)
Category: Crafts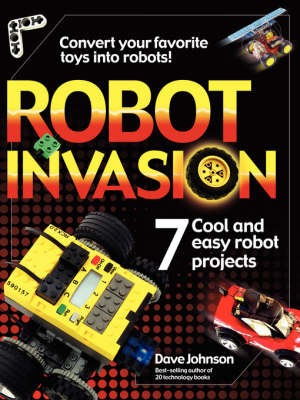 $44.95
NZD
Category: Crafts
This volume shows children and parents how to convert around-the-house toys into robot projects. No soldering is required, and the book covers a range of products from remote-controlled cars to Lego Mindstorms - a Lego building kit for creating robots that react to their environment.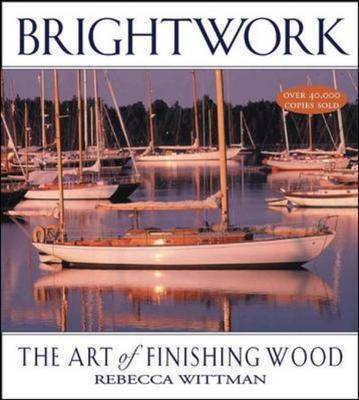 $52.00
NZD
Category: Crafts
This new paperback edition of Rebecca Wittman's magnum opus answers every boater's questions about creating, maintaining, and restoring the deep lustrous glow to any boat's wood trim. Readers learn how to diagnose and cure a deteriorating finish, when cracked and flaking varnish can be patched and when it must be stripped and a new finish applied, how much sanding is truly necessary, and much more. ...Show more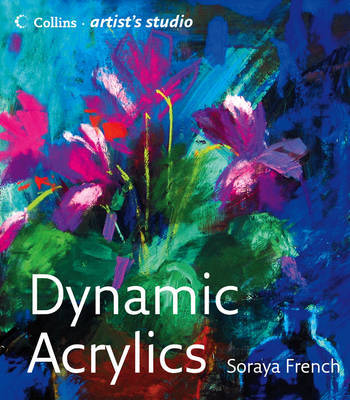 $56.00
NZD
Category: Crafts
The versatility of acrylics has made it one of the most popular media among amateur artists. Here Soraya French explores the medium in detail, encouraging readers to work with acrylics creatively and to experiment with different techniques to achieve exciting and dramatic effects. Exploring the medium of acrylics in detail, Soraya French explains the various types of acrylics - paints and inks - and the different ways they can be used, covering the techniques for both watercolour and opaque style. With the use of practical exercises, studio tips and step-by-step demonstrations, French focuses on a broad range of subjects, from flowers and still life, to animals, birds and landscapes. She also introduces the works of several other professional artists to provide a broader view of different styles of acrylic painting. ...Show more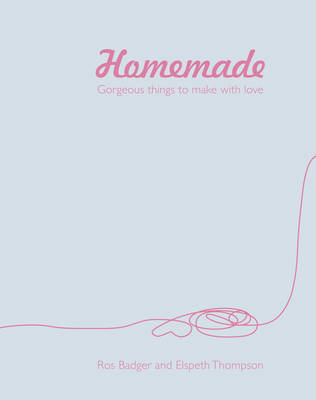 $54.99
NZD
Category: Crafts
A contemporary take on gorgeous things to make Making it yourself rather than buying it off the shelf has never been trendier. Whether driven by eco considerations and anti-consumerism or by the desire to own or give something personal rather than uniform, many more of us are getting out the knitting n eedles and sewing kit, and taking pleasure in lavishing some TLC on our homes, our friends, our children and ourselves. Homemade is packed full of ideas for things to make that make life that little bit better. From crocheted coat-hangers to cordials and cupcakes, from cushion covers made from vintage blankets, old shirts cut up to make summer bunting or beautifully simple decorating ideas for an old-fashioned Christmas tree, here are over a hundred ways of adding individuality to your home and to the things you give. You'll save some money along the way - and using materials you have to hand not only saves the cash, it also means building a little bit of your history, whether from a favourite worn-out skirt or pebbles you've collected on holiday, into the things that surround you.While the book is practical and project-based, covering everything from knitting gloves to making natural moth repellents and devising the most gorgeous hand-made gift wrapping, it is also aspirational and chic - a key requirement is that the finished result has to look better and more desirable than a shop-bought version. ...Show more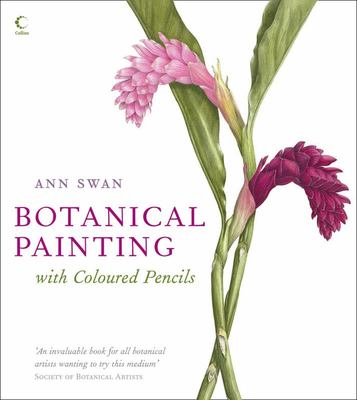 $46.00
NZD
Category: Crafts
This beautifully illustrated book is the first practical step-by-step guide to using coloured pencils in botanical painting and is written by Ann Swan, one of the top exponents of the genre. Water-soluble and oil-based coloured pencils are becoming increasingly popular for botanical painting as they are easier to use than traditional watercolour and are more forgiving, yet they produce the same stunning effects. They are especially suitable for the accuracy needed to paint in the botanical style of illustration. In this book Ann Swan gives helpful advice on all aspects of working with coloured pencils, including the techniques you will have to master - underpainting, layering and burnishing. She also demontrates how to mix and build up colour, and how to add those finishing touches that will complete your painting successfully. Several full step-by-step demonstrations are included to show how these techniques are put into practice. The book concludes with a gallery of coloured pencil works by the author, students of botanical painting and other professional botanical painters, providing a wonderful source of reference and inspiration. ...Show more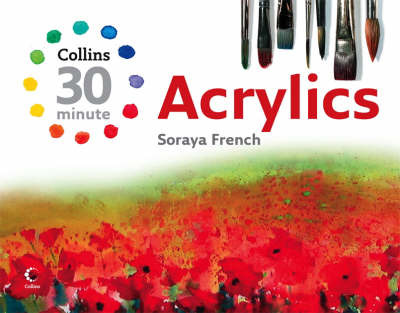 $24.99
NZD
$29.99
(16% off)
Category: Crafts
This is one of the first titles in a brand-new series of practical and inspirational guides in a handy sketchbook format. Aimed at the practised beginner, it will show how to achieve successful acrylics in just 30 minutes -- ideal for the busy amateur artist. Many people think they don't have enough ti me to paint, but in this attractive guide Soraya French encourages quick and simple learning. By working with just a few materials and focusing on just the key techniques it is possible to achieve successful paintings in no more than half an hour. And for those artists who already have a little painting experience, learning to work more quickly enables them to free up their style and paint more spontaneously. With clear, easy-to-follow advice and ideas presented in a simple approachable way, this book provides a perfect introduction to painting acrylics quickly and easily. Key features include: / Quick tips / Handy checklists / Practical projects / Step-by-step exercises / Half-hour demonstrations CONTENTS Introduction Essential Equipment Colour and Tone Techniques Creating Textures Quick Studies Composing your Picture The Complete Picture Further Information Index ...Show more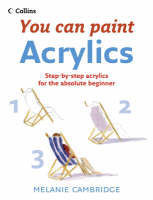 $19.99
NZD
Category: Crafts
Relaunched in paperback, this book assumes no prior knowledge or experience and guides the beginner painter step-by-step through the basics of painting in acrylics. Full of easy-to-follow exercises and demonstrations, 'You Can Paint Acrylics' will give even the most hesitant of beginners the enthusiasm and confidence to start painting in acrylics. Melanie Cambridge takes the reader by the hand, explaining the basic acrylic painting materials and mark-making techniques. All the demonstrations are broken down into easy-to-follow step-by-step exercises, allowing the reader to build up their acrylic painting expertise gradually. Covering a broad range of subjects, from flowers and skies to people and animals, this book teaches the beginner everything they need to know to learn to paint in this popular and versatile medium. ...Show more