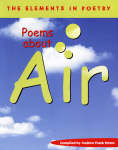 $34.99
NZD
Category: Children's Poetry | Series: The Elements in Poetry
Breathing, hurricanes, thunder and lightning, migration and the historic first hot air balloon flight, all are featured in the poems in Air, a collection that captures this essential element. Shape poems, funny and thoughtful poems, traditional and new poems, each very different from the next, and full of surprises, but all sharing an elemental link. The Elements in Poetry series brings together an exciting mix of poetical works form near and far on earth, fire, water, and air, with images that leap off the page. The books are a delightful introduction to a rich variety of poetry which cannot fail to make readers young and old think anew about the amazing world that we live in. ...Show more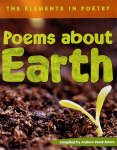 $34.99
NZD
Category: Children's Poetry | Series: The Elements in Poetry
Wriggling worms, precious gemstones, green rainforests, parched deserts and dark caves all have their place in Earth, a collection of poems that celebrates the natural world around us.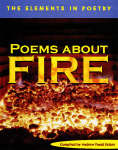 $34.99
NZD
Category: Children's Poetry | Series: The Elements in Poetry
The poems in this book explore the element's many guises, from the hot sun to fiery volcanoes, form the legend of Icarus to the Great Fire of London, and from fireworks in the dark night sky to the bright festival candles of Divali. Shape poems, funny and thoughtful poems, traditional and new poems, eac h very different from the next, and full of surprises, but all sharing an elemental link. The Elements in Poetry series brings together an exciting mix of poetical works form near and far on earth, fire, water, and air, with images that leap off the page. The books are a delightful introduction to a rich variety of poetry which cannot fail to make readers young and old think anew about the amazing world that we live in. ...Show more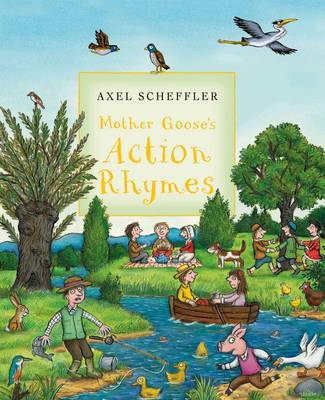 $17.99
NZD
Category: Children's Poetry
Mother Goose has three very active little goslings. If they're not splashing in puddles, they're probably chasing each other along the riverbank or having swimming races! So when Mother Goose tells them some of her favourite traditional nursery rhymes, they love to join in with the actions. Now you and your family can join in too. With six original short stories linking the rhymes, and beautiful illustrations by the award-winning Axel Scheffler, this is a glorious book for families to share. ...Show more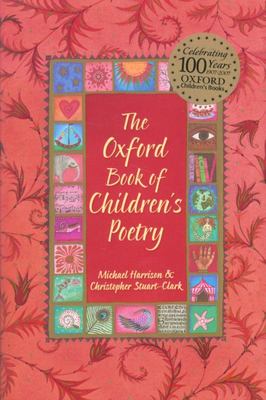 $42.99
NZD
Category: Children's Poetry
To coincide with the centenary of Oxford Children's Books we are proud to present this definitive new collection. Including all the major children's poets, and with a wonderful range of both classic and modern favourites, this is a book that will be treasured for a lifetime.The poems are enhanced with b lack and white artwork from a number of top children's illustrators to create a truly special package, which should be on every child's bookshelf. First published 2007. ...Show more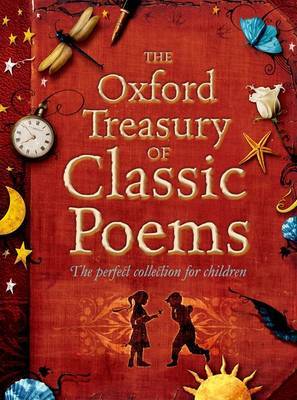 $28.99
NZD
Category: Children's Poetry
This beautifully illustrated anthology will introduce children to some of the best-loved poems in the English language. The selection includes gems drawn from five centuries of poetry, from Shakespeare and his contemporaries to poets writing today. With almost one hundred poems to choose from, including such favourites as 'The Lady of Shalott', 'Kubla Khan', and 'The Night Mail', and with contributions from Shelley, Blake, Walt Whitman, Lewis Carroll, Philip Larkin, and Roger McGough among many others, this is truly a collection to treasure for a lifetime. ...Show more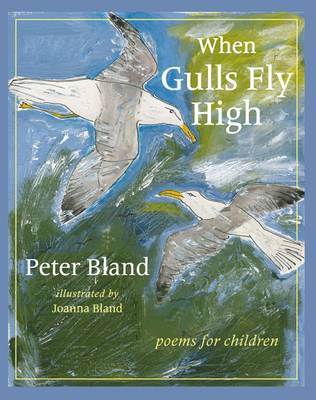 $30.00
NZD
Category: Children's Poetry
When Gulls Fly High is actor and poet Peter Bland's second collection of children's verse following the popular The Night Kite. Beautifully illustrated by Peter's daughter, Joanna Bland, this lively, humourous and often thought-provoking collection of poetry will appeal to readers of all ages.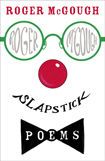 $25.00
NZD
Category: Children's Poetry
If philosophy is the 'why?' and science is the 'how?' then poetry is the 'Wow!'. In this stunning, brand-new volume, you'll discover poems about poems, poems about life, poems about kangaroos and chameleons and caterpillars (though not in the same verse) and many more. This touching and thought-provokin g collection will make you laugh, cry, or simply say 'Wow!'. ...Show more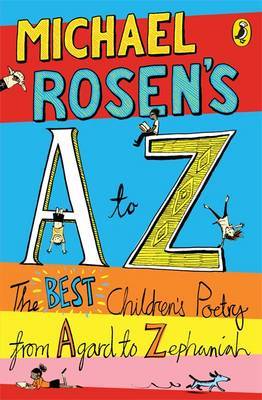 $14.99
NZD
Category: Children's Poetry
From Agard to Zephaniah, the very best of children's poetry from the very best of children's poets appears in this wonderful and exciting anthology edited by Michael Rosen, the Children's Laureate. Coinciding with his laureateship and a very welcome public promotion of the need for children's poetry in our education system, this future classic for Puffin will delight readers young and old, and make the perfect gift. ...Show more
$14.99
NZD
Category: Children's Poetry
This book helps you rediscover the delight and innocence of childhood in these classic poems from celebrated author, Robert Louis Stevenson. From make-believe to climbing trees, bedtime stories to morning play and favourite cousins to beloved mothers. Here is a very special collection to be treasured fo r ever. ...Show more

$17.99
NZD
Category: Children's Poetry
A collection of ribald rhymes featuring characters from fairy tales, fables and nursery rhymes - as you've never seen them before! From "The Tortoise and the Hare" and "Hansel and Gretel" to "Ali Baba" and "Aladdin", these traditional stories will never seem the same again once you have had a taste of R oald Dahl's hilarious verse and Quentin Blake's suitably lively illustrations. ...Show more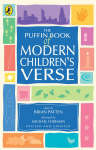 $19.99
NZD
Category: Children's Poetry
The Puffin Book of Modern Children's Verse is the definitive collection of modern children's poetry of our time. Enchanting, funny, exciting and poignant, there is every kind of poem for every kind mood. Discover the very best of children's poetry from the greats of the poetry world including, Allan Ahl berg, W. H. Auden, Charles Causley, Roald Dahl, T. S. Eliot, Thomas Hardy, Ted Hughes, Rudyard Kipling, Philip Larkin, Laurie Lee, Roger McGough, Spike Milligan, A. A. Milne, Wilfred Owen, Brian Patten, Sylvia Plath, Michael Rosen, Ian Serrallier, W.B. Yeats, Benjamin Zephaniah and many, many more! ...Show more