$22.99
NZD
$28.00
(17% off)
Category: Business | Series: The\One Minute Manager Ser.
Overview: One simple idea can set you free: Don't take on a problem if it isn't yours! One of the most liberating books in the extraordinary One Minute Manager Library teaches managers an unforgettable lesson: how to have time to do what they want and need to do. The authors tell why managers who accept every problem given them by their staffs become hopeless bottlenecks. With a vivid, humorous, and too-familiar scenario they show a manager loaded down by all the monkeys that have jumped from their rightful owners onto his back. Then step by step they show how managers can free themselves from doing everyone else's job and ensure that every problem is handled by the proper staff person. By using Oncken's Four Rules of Monkey Management managers will learn to become effective supervisors of time, energy, and talent -- especially their own. ...Show more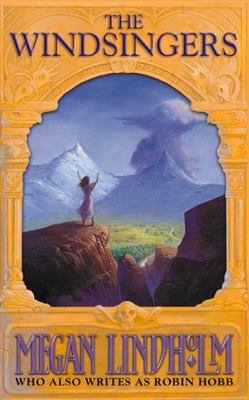 $19.95
NZD
Category: Business | Series: Windsingers Ser.
The Windsingers is Megan Lindholm's second novel, following Harpy's Flight, which introduced her popular gypsy characters, Ki and Vandien. When Ki first encountered Vandien, she very nearly slit his throat. Yet later it was Vandien who suffered a terrible wound to protect her when terror fell from the s kies, and who gave her a reason to lay to rest the painfully bitter memories of a once-idyllic past. However, Vandien's recklessness also leads Ki into situations her sensible nature would have avoided. For in order to save Vandien from his doomed treasure hunt within the storm-sung sea, Ki accidentally risks the wrath of the Windsingers, a mysterious female cult with the terrible power to manipulate the weather. They can bestow disaster or fortune upon anyone they choose, as she has unwittingly become the agent of their greatest enemy, the Wizard Dresh. ...Show more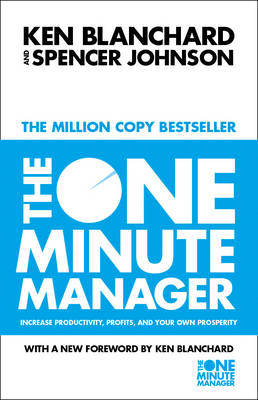 $22.99
NZD
Category: Business | Series: One Minute Manager S.
With a new foreword by Ken Blanchard The original, bestselling blockbuster which has transformed businesses world wide. The blockbuster number one international bestselling phenomenon is back ...not that it ever really went away. This easily-read story quickly demonstrates three very practical managemen t techniques: One Minute Goals, One Minute Praisings and One Minute Reprimands. The One Minute Manager also includes information on several studies in medicine and in the behavioural sciences, which help readers understand why these apparently simple methods work so well with so many people. The book is brief, the language is simple, and best of all ...it works. ...Show more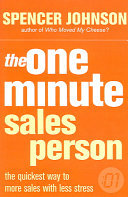 $22.99
NZD
Category: Business | Series: The\One Minute Manager Ser.
From the bestselling co-author of Who Moved My Cheese? . . . Spencer Johnson presents us with hints and tips for becoming more effective and confident in sales. With concise, practical advice in a dynamic presentation, the lessons learned from The One Minute Salesperson are invaluable.
$19.99
NZD
Category: Business | Series: One Minute Manager S.
A straightforward and snappy guide to successful customer service from the author of the bestselling The One Minute Manager. Raving Fans, in a nutshell, is the advice given to a new Area Manager on his first day -- in an extraordinary business book that will help everyone, in every kind of organization or business, deliver stunning customer service and achieve miraculous bottom-line results. Raving Fans is written in the parable style of The One Minute Manager and uses a brilliantly simple and charming story to teach how to define a vision, learn what a customer really wants, institute effective systems, and make Raving Fan Service a constant feature -- not just a passing fad. Business is in the midst of a service crisis that has left millions of disillusioned customers in its wake. Raving Fans includes startling new tips and innovative techniques that can help anyone create a revolution in any workplace -- and turn their customers into raving, spending fans. ...Show more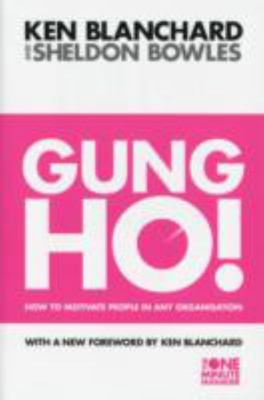 $22.99
NZD
Category: Business | Series: One Minute Manager Ser.
With a new foreword by Ken Blanchard An invaluable new strategy for creating enthusiastic employees, from the author of the bestselling The One Minute Manager. Every day thousands of uninspired employees trudge to work - often dooming their companies to failure with their lack of enthusiasm. Drawing on over 20 years' experience of working with hundreds of corporations across the US - including America Online, Eastman Kodak, General Motors, Hershey Chocolate and Microsoft - Blanchard reveals a sure-fire strategy for boosting employee enthusiasm, productivity and performance. Gung Ho! presents a simple system for inspiring employees. Based on three core ideas: work must be seen as important, workers must be put in control of their own production and managers must cheer their workers on - it is a method that all employees and managers can easily implement and which has already been adopted by such major corporations as K-Mart. ...Show more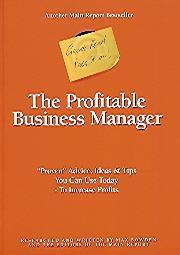 $29.99
NZD
Category: Business
This book is crammed full of useful, down-to-earth advice for anyone who is or who wants to efficiently and effectively run a business of any size. It is a valuable companion and reference book, especially when you are looking for inspirational ideas and sound leadership principles.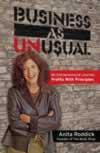 $19.99
NZD
Category: Business
Anita Roddick is one the world's most outspoken, controversial and successful entrepreneurs of this age.Business As Unusual charts the story of Roddick and the Body Shop. Roddick tackles a wide range of personal and political issues, from self-esteem, to human rights abuses within the context of corpora te behaviour. Roddick explains that you can make a profit and make a positive contribution to the community; you can trade on a global scale and you can stick your neck out with campaigns for human rights, while opening scores of shops each year.Roddick and The Body Shop is one of the business success stories of the century. This book shows you how and why. ...Show more