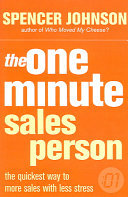 $22.99
NZD
Category: Business | Series: The\One Minute Manager Ser.
From the bestselling co-author of Who Moved My Cheese? . . . Spencer Johnson presents us with hints and tips for becoming more effective and confident in sales. With concise, practical advice in a dynamic presentation, the lessons learned from The One Minute Salesperson are invaluable.
$19.99
NZD
Category: Business | Series: One Minute Manager S.
A straightforward and snappy guide to successful customer service from the author of the bestselling The One Minute Manager. Raving Fans, in a nutshell, is the advice given to a new Area Manager on his first day -- in an extraordinary business book that will help everyone, in every kind of organization or business, deliver stunning customer service and achieve miraculous bottom-line results. Raving Fans is written in the parable style of The One Minute Manager and uses a brilliantly simple and charming story to teach how to define a vision, learn what a customer really wants, institute effective systems, and make Raving Fan Service a constant feature -- not just a passing fad. Business is in the midst of a service crisis that has left millions of disillusioned customers in its wake. Raving Fans includes startling new tips and innovative techniques that can help anyone create a revolution in any workplace -- and turn their customers into raving, spending fans. ...Show more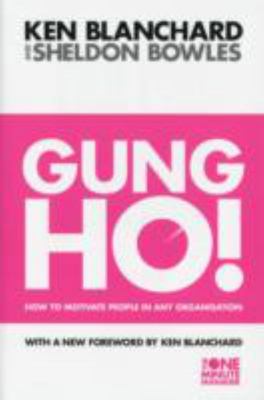 $22.99
NZD
Category: Business | Series: One Minute Manager Ser.
With a new foreword by Ken Blanchard An invaluable new strategy for creating enthusiastic employees, from the author of the bestselling The One Minute Manager. Every day thousands of uninspired employees trudge to work - often dooming their companies to failure with their lack of enthusiasm. Drawing on over 20 years' experience of working with hundreds of corporations across the US - including America Online, Eastman Kodak, General Motors, Hershey Chocolate and Microsoft - Blanchard reveals a sure-fire strategy for boosting employee enthusiasm, productivity and performance. Gung Ho! presents a simple system for inspiring employees. Based on three core ideas: work must be seen as important, workers must be put in control of their own production and managers must cheer their workers on - it is a method that all employees and managers can easily implement and which has already been adopted by such major corporations as K-Mart. ...Show more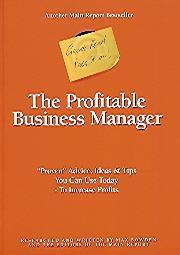 $29.99
NZD
Category: Business
This book is crammed full of useful, down-to-earth advice for anyone who is or who wants to efficiently and effectively run a business of any size. It is a valuable companion and reference book, especially when you are looking for inspirational ideas and sound leadership principles.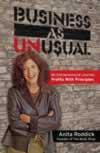 $19.99
NZD
Category: Business
Anita Roddick is one the world's most outspoken, controversial and successful entrepreneurs of this age.Business As Unusual charts the story of Roddick and the Body Shop. Roddick tackles a wide range of personal and political issues, from self-esteem, to human rights abuses within the context of corpora te behaviour. Roddick explains that you can make a profit and make a positive contribution to the community; you can trade on a global scale and you can stick your neck out with campaigns for human rights, while opening scores of shops each year.Roddick and The Body Shop is one of the business success stories of the century. This book shows you how and why. ...Show more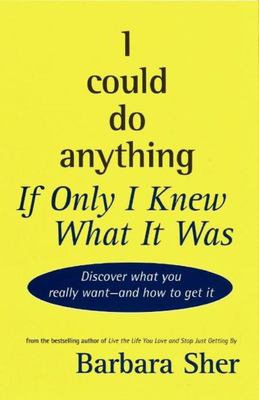 $29.95
NZD
Category: Business
If you suspect there could be more to life than what you're getting...if you always knew you could do anything if you only knew what it was, this extraordinary book is about to prove you right A life without direction is a life without passion. The dynamic follow-up to the phenomenal best-seller "Wishcr aft," "I Could Do Anything If I Only Knew What It Was" (the "New York Times" Bestseller) guides you, not to another unsatisfying job, but to a richly rewarding career rooted in your heart's desire. And in a work of true emancipation, this life-changing sourcebook reveals how you can recapture "long lost" goals, overcome the blocks that inhibit your success, decide what you want to be, and live your dreams forever You will learn: * What to do if you never chose to be what you are.* How to get off the fast track--and on to the right track.* First aid techniques for paralyzing chronic negativity.* How to regroup when you've lost your big dream.* To stop waiting for luck--and start creating it. ...Show more