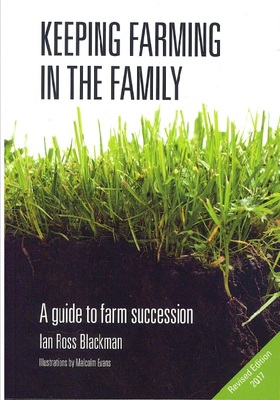 $49.99
NZD
$51.99
(3% off)
Category: Business
The book deals with farm succession which is a current issue facing family farms throughout the country. Ian and Wendy Blackman approached finelinecreative to bring the project to fruition. The manuscript is broken up with anecdotal stories and illustrations with solid lessons around the subject of farm succession. Each chapter is started with illustrations by Malcolm Evans, a renown NZ political cartoonist and artist. ...Show more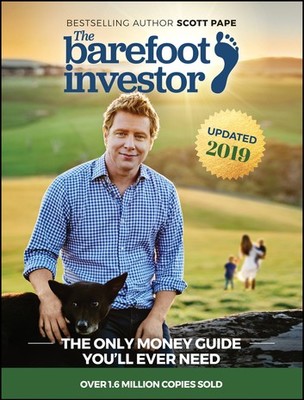 $33.99
NZD
Category: Business
** Reviewed and updated for the 2020-2021 financial year** This is the only money guide you'll ever need That's a bold claim, given there are already thousands of finance books on the shelves. So what makes this one different? Well, you won't be overwhelmed with a bunch of 'tips' … or a strict budge t (that youwon't follow). You'll get a step-by-step formula: open this account, then do this; call this person, and say this; invest money here, and not there. All with a glass of wine in your hand. This book will show you how to create an entire financial plan that is so simple you can sketch it on the back of a serviette … and you'll be able to manage your money in 10 minutes a week. You'll also get the skinny on: Saving up a six-figure house deposit in 20 months Doubling your income using the 'Trapeze Strategy' Saving $78,173 on your mortgage and wiping out 7 years of payments Finding a financial advisor who won't rip you off Handing your kids (or grandkids) a $140,000 cheque on their 21st birthday Why you don't need $1 million to retire … with the 'Donald Bradman Retirement Strategy' Sound too good to be true? It's not. This book is full of stories from everyday Aussies — single people, young families, empty nesters, retirees — who have applied the simple steps in this book and achieved amazing, life-changing results. And you're next. ...Show more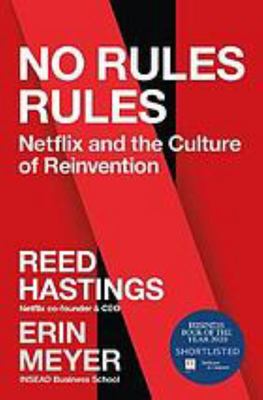 $40.00
NZD
Category: Business
Netflix cofounder Reed Hastings reveals for the first time the unorthodox culture behind one of the world's most innovative, imaginative, and successful companies. There's never before been a company like Netflix. Not only because it has led a revolution in the entertainment industries; or because it ge nerates billions of dollars in annual revenue; or even because it is watched by hundreds of millions of people in nearly 200 countries. When Reed Hastings co-founded Netflix, he developed a set of counterintuitive and radical management principles, defying all tradition and expectation, which would allow the company to reinvent itself over and over on the way to becoming one of the most loved brands in the world. Rejecting the conventional wisdom under which other companies operate, Reed set new standards, valuing people over process, emphasizing innovation over efficiency, and giving employees context, not controls. At Netflix, adequate performance gets a generous severance and hard work is irrelevant. At Netflix, you don't try to please your boss, you practice radical candor instead. At Netflix, employees never need approval, and the company always pays top of market. When Hastings and his team first devised these principles, the implications were unknown and untested, but over just a short period of time they have led to unprecedented flexibility, speed, and boldness. The culture of freedom and responsibility has allowed the company to constantly grow and change as the world, and its members' needs, have also transformed. Here for the first time, Hastings and Erin Meyer, bestselling author of The Culture Map and one of the world's most influential business thinkers, dive deep into the controversial philosophies at the heart of the Netflix psyche, which have generated results that are the envy of the business world. Drawing on hundreds of interviews with current and past Netflix employees from around the globe and never-before-told stories of trial and error from his own career, No Rules Rules is the full, fascinating, and untold story of a unique company making its mark on the world. ...Show more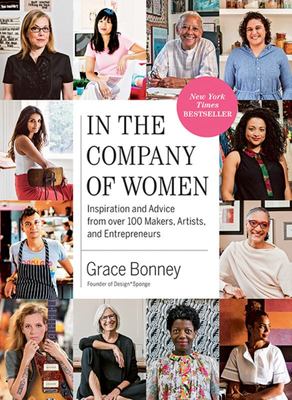 $49.99
NZD
Category: Business
New York Times Bestseller   "I want to rip out every page of this glorious book and hang them on my wall so that I can be surrounded by these incredible women all day long." --Emma Straub, New York Times bestselling author of The Vacationers and Modern Lovers   Over 100 exceptional and influential women describe how they embraced their creative spirit, overcame adversity, and sparked a global movement of entrepreneurship. Media titans and ceramicists, hoteliers and tattoo artists, comedians and architects--taken together, these profiles paint a beautiful picture of what happens when we pursue our passions and dreams. ...Show more
$37.99
NZD
Category: Business
A timely, must-have guide to understanding and overcoming bias in the workplace, from the experts at FranklinCovey. Unconscious bias affects everyone. It can look like the disappointment of an HR professional when a candidate for a new position asks about maternity leave. It can look like preferring th e application of a red brick university graduate over one from a state school. It can look like assuming a man is more entitled to speak in a meeting than his female junior colleague. Ideal for every manager who wants to understand and move past their own preconceived ideas, Unconscious Bias explains that bias is the result of mental shortcuts, our likes and dislikes, and is a natural part of the human condition. And what we assume about each other and how we interact with one another has vast effects on our organisational success - especially in the workplace. Teaching you how to overcome unconscious bias, this book provides more than thirty unique tools, such as a prep worksheet and a list of ways to reframe your unconscious thoughts. According to the experts at FranklinCovey, your workplace can achieve its highest performance rate once you start to overcome your biases and allow your employees to be whole people. By recognising bias, emphasising empathy and curiosity, and making true understanding a priority in the workplace, we can unlock the potential of every person we encounter. ...Show more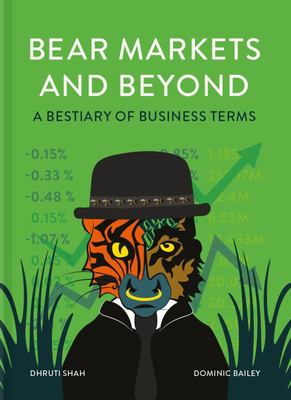 $27.99
NZD
Category: Business
Unicorns, narwhals, yaks, cows and civets - what have all these creatures got to do with your hard-earned cash? Well, far more than you would think at first glance. They are all beasts that appear in the global economic ecosystem. They pop up as warnings, messages, signals and useful analogies in order to help us navigate what can sometimes be a confusing, closed-off world. In this book, BBC journalists Dhruti Shah and Dominic Bailey guide you through the confusing world of business jargon with a bold, graphic bestiary. As well as more familiar terms such as piggy bank, loan sharks and rat race, there are alligator spreads - which occur when an investor will never be able to make a profit on their transactions, or a lobster trap, which is a type of strategy a company will deploy in order to prevent a hostile takeover. There is even the memorable honorific of 'vampire squid' given to Goldman Sachs. The jargon of the business world is a code but this illustrated guide is here to take you on a safari - seeking out ants, zebras and a whole lot more - and helping you to understand them. You wouldn't want to enter a bear pit unprepared, so keep this guide to the animals of the financial jungle to hand. ...Show more
$34.00
NZD
Category: Business
Take Your Space: the 2020 How-to book for all women, by Jo Cribb and Rachel Petero. Take your pick of how-to from real life experiences, there is something for everyone. Topics include: How to negotiate; finding your worth and your tribe; taking your physical space; owning your confidence; practising sa ying no; standing up to discrimination; know your rights; self-care and making space for other women along the way. Women still trail behind in the world of commerce and it is time this changed. Fourteen successful women were asked to share what they have learned as a helping hand to others. In Take Your Space we read of their failures and success, the lessons learned and the check list of action to take to be the best you can be. ...Show more
$45.99
NZD
Category: Business
Get up and running with Xero in a flash Xero is fast emerging as the leader of online accounting software around the world, representing a serious challenge to MYOB, Sage and Quickbooks. Xero For Dummies provides you with all the information you need to set up your own Xero account from scratch, conver t to Xero from another accounting software provider or start using Xero to its full potential.  Easy to use and deceptively powerful, Xero is so much more than a spreadsheet - it can help you streamline reporting; manage inventory; simplify accounts; and organise suppliers, customers and more. Automatic imports, intuitive coding and seamless synching across multiple business platforms gets the paperwork done quickly so you can get back to running your business. This new fourth edition includes updates to the interface and coverage of the newest features, including updates on generating reports, working with fixed assets and managing contacts, sales and payables so you can optimise your system to help your business thrive.  Fine-tune your set-up, or convert from another accounting program Manage daily activities with contacts, accounts, sales and payables Master weekly and monthly reporting routines Track inventory, monitor your business and get the most out of Xero You didn't start your business in order to become an accountant, but bookkeeping is critically important to the short- and long-term health of your company. Xero simplifies the process and saves you time, and Xero For Dummies helps you leverage every feature Xero has to offer. ...Show more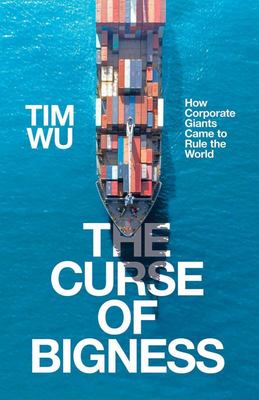 $32.99
NZD
Category: Business
An urgent and persuasive argument for why we must fight global monopolies to protect freedom and prosperity.
$40.00
NZD
Category: Business
In his most practical book to date, financial expert and investment advisor James Rickards shows how and why our financial markets are being artificially inflated and what smart investors can do to protect their assets. What goes up must come down. As any student of financial history knows, the dizzyin g heights of the stock market can't continue indefinitely. In turbulent times, the elites are prepared but what should the average investor do? James Rickards lays out the true risks to our financial system and offers invaluable advice on how best to weather the storm. ...Show more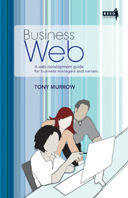 $29.99
NZD
Category: Business
A web development guide for business managers and owners. Business Web is an easy guide for small to medium enterprises (SMEs) on how to plan for web developments — in particular, what the business implications are and how to safely outsource basic web development processes such as website desi gn, functionality, e-commerce and web content. Topics will include: does your business need a website , types of websites, when to say stop, ongoing maintenance of your website, as well as service providers, domain names, web hosting, web services (email, ftp), advertising on the web, e-commerce, and legal issues. ...Show more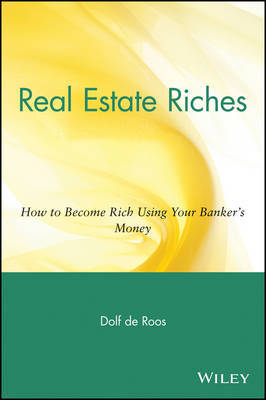 $49.99
NZD
Category: Business
Aims to show you how to find deals and make profits in the real estate market. This book helps you learn why real estate is a reliable moneymaker and how to achieve the biggest return possible on your investment.