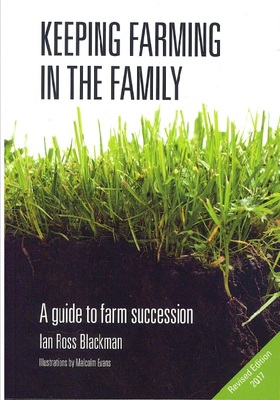 $49.99
NZD
$51.99
(3% off)
Category: Business
The book deals with farm succession which is a current issue facing family farms throughout the country. Ian and Wendy Blackman approached finelinecreative to bring the project to fruition. The manuscript is broken up with anecdotal stories and illustrations with solid lessons around the subject of farm succession. Each chapter is started with illustrations by Malcolm Evans, a renown NZ political cartoonist and artist. ...Show more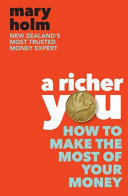 $36.99
NZD
Category: Business
Bestselling author and New Zealand's most trusted financial expert on how to make your money work in the real world We live in uncertain times. But this need not affect how you can make the most of your money. New Zealand's most trusted money expert, Mary Holm, is here to guide you. Shares vs property, timing the markets, relationship issues, following your dreams, house prices, index funds, KiwiSaver, mortgages, helping out the kids... how much will be enough for retirement? Mary has it covered. This is a book for everyone - from the overly cautious savings champion, to the cash-strapped first-home buyer, to the enthusiastic new share market investor. Drawing on the many hundreds of letters written to her by concerned Kiwis over the last few years, Mary shows us how our money can work for us, in the real world. ...Show more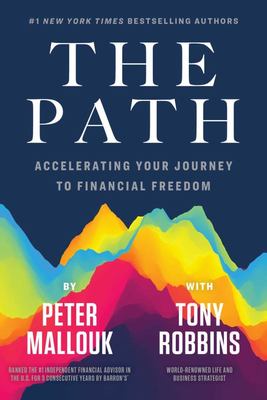 $32.99
NZD
Category: Business
Accelerate your journey to financial freedom with the tools, strategies, and mindset of money mastery. Regardless of your stage of life and your current financial picture, the quest for financial freedom can indeed be conquered. The journey will demand the right tools and strategies along with the mind set of money mastery. With decades of collective wisdom and hands-on experience, your guides for this expedition are Peter Mallouk, the only man in history to be ranked the #1 Financial Advisor in the U.S. for three consecutive years by Barron's (2013, 2014, 2015), and Tony Robbins, the world-renowned life and business strategist. Mallouk and Robbins take the seemingly daunting goal of financial freedom and simplify it into a step-by-step process that anyone can achieve. The pages of this book are filled with real-life success stories and vital lessons, such as... * Why the future is better than you think and why there is no greater time in history to be an investor * How to chart your personally tailored course for financial security * How markets behave and how to achieve peace of mind during volatility * What the financial services industry doesn't want you to know * How to select a financial advisor that puts your interests first * How to navigate, select, or reject the many types of investments available * Success without fulfillment is the ultimate failure! Financial freedom is not only about money--it's about feeling deeply fulfilled in your own personal journey "Want an eye-opening guide to money management--one that tells it like it is and will make you laugh along the way? Peter Mallouk's tour of the financial world is a tour de force that'll change the way you think about money." --Jonathan Clements, Former Columnist for The Wall Street Journal and current board member and Director of Financial Education at Creative Planning "Robbins is the best economic moderator that I've ever worked with. His mission to bring insights from the world's greatest financial minds to the average investor is truly inspiring." --Alan Greenspan, Former Federal Reserve Chairman "Tony is a force of nature." --Jack Bogle, Founder of Vanguard ...Show more
$37.99
NZD
Category: Business
Based on the chart-topping BUSINESS WARS podcast re-imagined using Sun Tzu's THE ART OF WAR as a guide, THE ART OF BUSINESS WARS features stories and lessons from history's greatest business rivalries revealing why some companies triumph while others crumble. Business is a fight for survival. In busin ess as in war, leaders match their wills in pursuit of opposing outcomes, they devise strategies, and marshal resources for victory. Success can turn on the smallest of details; a single tactical blunder can topple an empire. Ultimately, one side triumphs - and victory is all that matters. In The Art of Business Wars, David Brown, host of the hit podcast Business Wars, masterfully frames some of the biggest business rivalries in history using revered Chinese military strategist Sun Tzu's insights and pragmatic advice. Each rivalry tells a story of combined wits, strategies, and resources. Brown chronicles the rise of companies as they vanquish rivals, formulate innovative plans, and adapt to keep up with shifting needs. The goal? Stay ahead of the competition and emerge victorious. By compiling powerful insights uncovered over hundreds of podcast episodes and more than a year of in-depth research, Brown has developed a formula for business intrigue rich in popular history. The stories in The Art of Business Wars will inspire you, and the lessons you can draw from them - about determination, ingenuity, patience, grit, subtlety, and other traits that contribute to a victorious enterprise - are invaluable, whether you're a creative freelancer or the CEO of a multinational manufacturer. ...Show more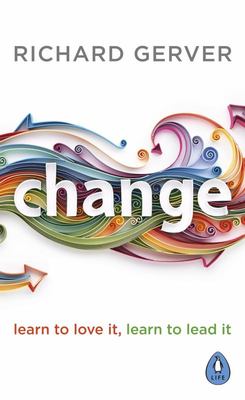 $26.00
NZD
Category: Business
'To be successful, you have to be able to adapt to change' - Sir Alex FergusonThe pace of change is greater than ever. We face new challenges every day in our jobs and in our personal lives. Those who can handle change are the most fulfilled. Those who fear change will find it hardest to thrive.As a hea d teacher, Richard Gerver famously transformed a failing school into one of the most acclaimed learning environments in the world - in just two years. As a hugely popular speaker and author, he now helps individuals and companies to embrace change.This book is his powerful personal reflection on change, full of wisdom and practical insights. Whether you are leading a company through change or looking for a new direction in life, let Richard Gerver be your guide. ...Show more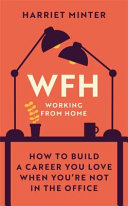 $34.99
NZD
Category: Business
The no bullsh*t guide to getting your work and life on track in the new flexible workplace. Virtually every industry is making lasting changes that will open doors to a more flexible working week. So how do we adjust, thrive and excel in an environment where glitchy daily video conferences are the norm? By turns fierce, funny and highly practical, Harriet Minter will show you the skills to be effective and creative during the day-to-day. Harriet breaks down how to be an inspiring and energising manager (either remotely or to a flexibly working team), how to create and thrive in a high-trust culture (on a small and large scale) and most importantly how to achieve your ambition and propel your career forwards. Packed full of hard-won tricks, tips and tools, Harriet Minter draws on her own experience as a careers coach and adviser to companies on their flexible working culture to help you bring your best self to work - from your living room. ...Show more
$37.99
NZD
Category: Business
The dramatic inside story of the first four historic flights that launched SpaceX-and Elon Musk-from a shaky startup into the world's leading edge rocket company. In 2006, SpaceX-a brand-new venture with fewer than 200 employees-rolled its first, single-engine rocket onto a launch pad at Kwajalein Atoll . After a groundbreaking launch from the middle of the Pacific Ocean, the Falcon 1 rocket designed by Elon Musk's engineers rose in the air for approximately thirty seconds. Then, its engine flamed out, and the rocket crashed back into the ocean.When he founded SpaceX, Elon Musk had only budgeted for three launches. After two more failed flight tests, and with only one Falcon 1 rocket left in its factory, SpaceX decided to try one last, dramatic launch. Over eight weeks, engineers worked furiously to prepare this final rocket. If it crashed and burned, so would SpaceX. In September 2008, SpaceX's last chance for success lifted off . . . and accelerated like a dream, soaring into orbit flawlessly.That success would launch a miraculous decade for the company, in which SpaceX grew from building a single-engine rocket to one with a staggering 27 engines; created two different spacecraft, and mastered reusable-rocket descents using mobile drone ships on the open seas. But these achievements would not have been possible without SpaceX's first four flight tests.Drawing on unparalleled access and exclusive interviews with dozens of former and current employees-engineers, designers, mechanics, and executives, including Elon Musk-Eric Berger tells the complete story of this foundational generation that transformed SpaceX into the world's leading space company. ...Show more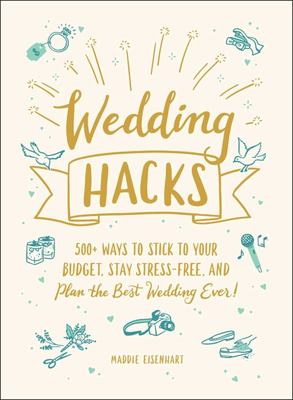 $32.99
NZD
Category: Business | Series: Hacks Ser.
Take control of your wedding planning (and budget) with over 500 easy hacks to help your wedding go as smoothly as possible--from preventing wardrobe malfunctions to making an adjustable seating chart.Congratulations--you're engaged But, now what? As you start to share the news with your family and fri ends, you might start feeling slightly stressed about the amount of planning you suddenly have to do. But wedding planning can actually be easier than you think With Wedding Hacks you'll find solutions to all your wedding planning worries and prevent any problems that you might not have seen coming. From finding cheaper prices online to dealing with difficult relatives, this book has everything you need to know to make your wedding day one you'll never forget (all while keeping your sanity intact) ...Show more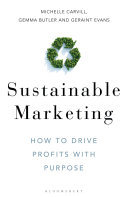 $42.99
NZD
Category: Business
In the modern age of authenticity and transparency, consumers are no longer content with brands that are dismissive of, or even apathetic to, sustainability. Brands are now expected to convey understanding and concern when it comes to matters such as climate change, carbon footprints and employee welfar e. Most importantly of all, they must be genuinely committed to these standpoints remaining consistent and proactive in their principles. With the rise of more conscious consumers and the belief-driven buyer, organizations ignore sustainability and the spirit of 'doing good' at their own peril. From three marketing experts with decades of experience between them, Sustainable Marketing delivers the new benchmark for modern marketing. This book clarifies the importance of the sustainable approach before providing a comprehensive guide to implementing, driving and maintaining these practices in any organization. A must-read for any business leader or marketing executive, this is a unique and fascinating blend of academic research and practical case studies that will kick-start and inspire sustainable initiatives. ...Show more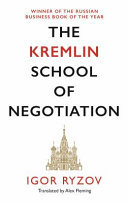 $27.99
NZD
Category: Business
A comprehensive guide to negotiating based on the official Kremlin method.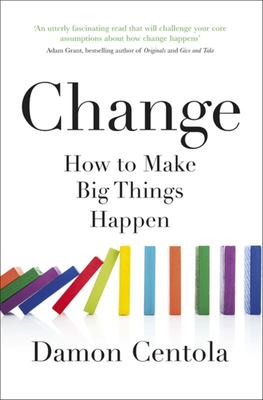 Change
by Damon Centola
$37.99
NZD
Category: Business
This is a book about how change happens - how ideas spread successfully, and why sometimes they fail. We are living in a world of strong opinions that feels more divided every day. Why is that? Much of what we know about how ideas spread comes from bestselling books like Blink and Nudge who paint a com pelling picture of a world, in which "influencers" are king, "sticky" ideas "go viral," and good behavior is "nudged" forward. The problem is that the world that Malcolm Gladwell or Richard Thaler describe is a world where information spreads, but beliefs and behaviours stay the same, one of simple contagions, which spread quickly to everyone, but do not have any lasting impact on what we think or how we live. This mythbusting book shows that change doesn't spread like a simple virus. Stickiness isn't everything. Influencers aren't the key. And Gladwell's "law of the few" from The Tipping Point is fully debunked. It is full of great case studies such as:Why Twitter took off, whilst Google has failed to create a social media platform of its own, despite multiple attempts. How Lord Kitchener recruited 2 million volunteers for the British Army at the start of the 1st World War. And how and why huge social movements like the Arab Spring and Black Lives Matter took off when they did. And, like the best smart thinking - it is written by the most qualified academic in the field: Damon Centola is director of Network Dynamics at the University of Pennsylvania (and has previously taught at MIT and Harvard). And this book is based on on 20 years of his groundbreaking research. ...Show more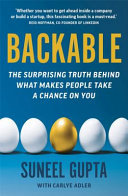 $34.99
NZD
Category: Business
'The most successful people aren't just brilliant . . . they're backable. This is the quality I look for most in leaders I recruit and entrepreneurs I fund - now I have a great name for it and a playbook for what it takes. Whether you want to get ahead inside a company or build a start-up from the groun d up, this fascinating book is a must-read.' - Reid Hoffman, co-founder of LinkedIn No one ever makes it alone. What is it about certain people that makes us want to take a bet on them? As it turns out, it's not what you think. Backability is not driven by having the best experience, the finest pedigree or the most innovative ideas. In fact, many highly successful people are backed long before they are qualified. We tend to view these people as lucky. But the decision to back them is neither an accident nor a mistake, and rarely the result of good luck. Drawing from his own business experience, countless interviews with some of tech's biggest innovators and compelling case studies of classic success stories such as Howard Schultz and Elon Musk, Gupta breaks down the qualities of backable people. Backable pulls back the curtain on the elusive x-factor that some people just seem to have and offers concrete tools like crafting the right pitch and scaling the vision for a project. Anyone from aspiring entrepreneurs to start-up stars can master these skills and jumpstart their next big idea. ...Show more