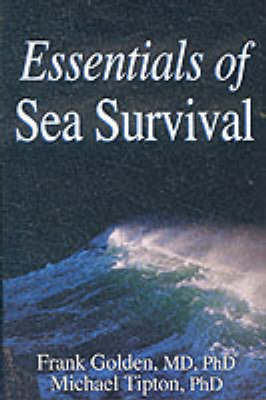 $45.99
NZD
Category: Boats
This is a comprehensive and informative guide to open-water survival, blending science with the authors' own research and examinations of real-life survival accounts. It provides up-to-date information on sustained survival in cold water a common sense approach to survival gear.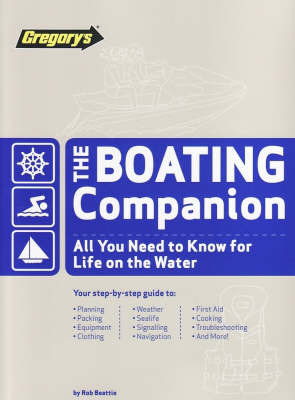 $24.99
NZD
$27.99
(10% off)
Category: Boats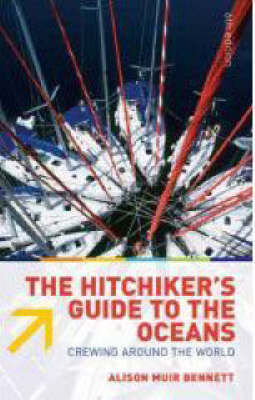 $37.99
NZD
$40.00
(5% off)
Category: Boats
What better way of traveling the world than by crewing on a yacht? "The Hitchiker's Guide to the Oceans" is ideal for crew pre-planning, and for skippers seeking crew. It is packed with practical information from how to find a crew position, what to expect from different kinds of skipper, how to be in t he right place at the right time, where the yachts gather and when, to rally locations, how to maximize your chances of being taken on as crew, what will be expected of you as crew, and job opportunities along the way.Unique yacht migration maps show where the seasonal bottlenecks occur, and help pinpoint the best places and times of year to gain a crew place. This sixth edition with fully updated information and website addresses as well as a new color section will be welcomed by all aspiring yacht crew, and also as a skipper's reference. 'Packed with all the information you'd need to find a crewing position an invaluable guide to crewing anywhere in the world' - "Yachting Monthly". 'Valuable for the first-timer and useful for skippers and their potential crew' - "Classic Boat". ...Show more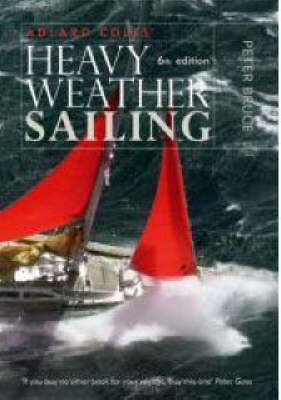 $125.00
NZD
Category: Boats
Heavy Weather Sailing has longreigned as the ultimate international authority on surviving storms atsea aboard sailing and motor vessels. The book brings together a wealthof expert advice from many of the great sailors of the present,including fresh accounts of yachts overtaken by extreme weather,from E wan Southby Tailyour, Alex Whitworth, Peter Cook, and Larry and Lin Pardey.Techniquesfor coping with heavy seas are explored, and new chapters have beenadded, giving advice on the use of storm sails, taking shelter in heavyweather, handling multihulls in storms and one on handling RIBs in highseas. Seasickness remedies are proposed, and a detailed analysis isgiven of the meteorological conditions leading up to a storm. Thisis the definitive book for crews of any size contemplating voyages outof sight of land anywhere in the world, whether racing or cruising. Itgives a clear message regarding the preparations required, and thetactics to consider when it comes on to blow.' ...Show more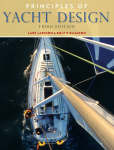 $130.00
NZD
$140.00
(7% off)
Category: Boats
Principles of Yacht Design has now established itself as the standard book on the subject for practising designers, naval architecture students, discerning boat owners and the boatbuilding industry as a whole. Now revised and expanded for the third edition, it examines every aspect of the process of y acht and powerboat design. The authors have used a newly designed 40 foot performance cruiser to demonstrate the practical application of yacht design theory. Beginning with the yacht's specifications, the authors examine vital topics and conclude with practical matters such as the layout of the cockpit, deck and cabin, and provide a complete weight calculation for the boat. ...Show more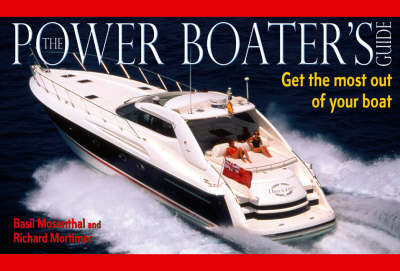 $39.99
NZD
Category: Boats
Driving a power boat can be exhilarating and fun. Here, at last, in a handy quick-access format, is a straightforward guide packed with helpful advice, tips and illustrations to help the reader handle their boat safely and competently on the water. The Power Boater's Guide aims to equip the reader with all the skills they need in a convenient splash-proof fold-back form - ideal for quick on-board use. The book contains information on: - the boat's controls - the boat's engines - berthing, anchoring and mooring - navigating with electronics - quick reference buoyage chart - quick reference Mayday procedure - weather - rule of the road and much more! ...Show more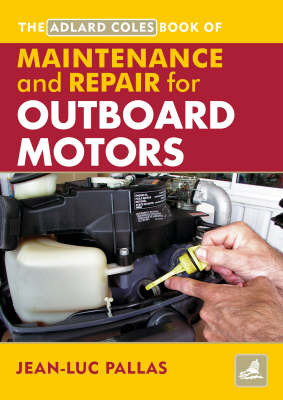 $65.00
NZD
Category: Boats
The aim of this book with its detailed step-by-step colour photographs and diagrams, is to enable every owner to fix their outboard motor with ease. Troubleshooting tables help diagnose potential problems, and there is advice on regular maintenance and winterising and repair. Jean-Luc Pallas's enthusias m for passing on his knowledge, as well as his clear explanations, precise advice and step-by-step instructions make this a unique book. ...Show more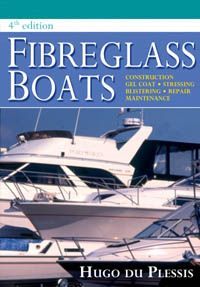 $85.00
NZD
$95.00
(10% off)
Category: Boats
This masterly work will continue to be an invaluable source of reference for anyone wanting practical advice on working with GRP, in order to make repairs and improvements correctly and thus extend the life of their boat. Since it was first published 40 years ago, Hugo du Plessis' Fibreglass Boats ha s become a classic, relied upon by owners, surveyors and boat builders keen to understand how fibreglass behaves, and obtain practical advice on working with GRP. In a deliberately non-technical manner, he explains the peculiar nature of fibreglass, its durability, its weaknesses, where its likely to fail, the effects of use and the weather, plus the latest research into causes of the biggest worry for owners - blistering and osmosis. About the Author : Hugo du Plessis has spent a lifetime working with fibreglass. Forty-five years ago he was one of the pioneers, starting as a moulder and boatbuilder and later becoming a surveyor specialising in fibreglass. ...Show more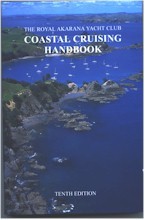 $59.99
NZD
$75.99
(21% off)
Category: Boats
For more than 35 years, the Coastal Cruising Handbook has been an invaluable guide for every cruising yacht and launch owner, providing a wealth of detail about anchorages and facilities, much of this gained from personal experience and depicted on over 200 hand-drawn sketches. The aim of this extensive ly updated tenth edition is to continue to encourage boaties to explore the beautiful coastline and myriad islands between Cape Reinga and Cape Kidnappers. Whether planning ahead during cold winter evenings of resting at anchor in a secluded cove in summer, this book is great reading for any cruising sailor. - Taken from back cover of book. ...Show more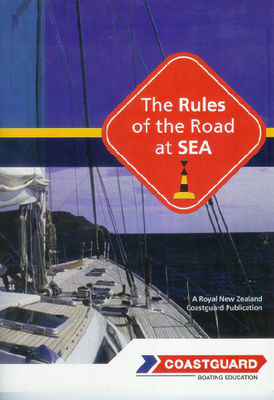 $21.99
NZD
Category: Boats
A useful study guide and reference book to those rules and regulations which are applicable to all commercial and pleasure boats on New Zealand waters.
$61.99
NZD
$68.00
(8% off)
Category: Boats
First published 1972. A navigator's guide to the north-east coast of New Zealand and anchorages from Three Kings Islands to Cape Kidnappers. This publication is modelled on the Clyde Cruising Club's Sailing Directions for the West Coast of Scotland.