$12.99
NZD
Category: Board Books
This beautiful, brightly illustrated board book introduces babies to the vehicles of Aotearoa in English and in Maori. Let's go find and name some vehicles in English and Maori. From building sites to airports, on the roads and out to sea, Aotearoa has so many vehicles to spot! This simple and eye-catch ing board book teaches Kiwi babies the names of things that zoom along in English and Maori, and will catch the attention of our machine-mad littlest learners. Collect all the books in this bestselling bilingual English-Maori series for babies. ...Show more
$16.99
NZD
Category: Board Books
Everybody's favourite forgetful cat in the original, classic story 'Bother that cat ' Mog always seems to be in trouble. She forgets that she has a cat flap and she forgets that she has already eaten her supper. But, one night, Mog's forgetfulness comes in very handy... Mog has been a beloved charact er for almost fifty years, and appears in many adventures. This loveable, laughable, and really remarkable cat was based on Judith Kerr's own family cat, and fifty years since she first appeared in print, Mog continues to touch hearts and make us laugh. And almost never say, 'Bother that cat ' The perfect gift for families, boys, girls, fans of Judith Kerr, and anyone who has ever known or loved a cat ...Show more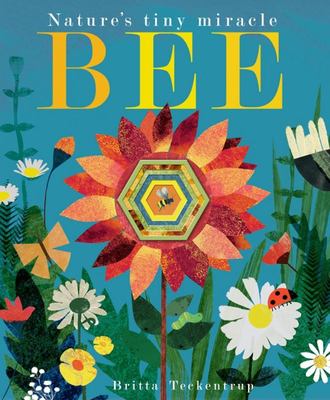 $17.99
NZD
Category: Board Books
A wonder of nature is about to unfold... Turn the pages to follow the miraculous little bee and its journey from flower to flower in this delightful peep-through picture book. Brought to life by the lyrical text and stunning artwork from the award-winning Britta Teckentrup, the miracle of pollination w ill amaze and entertain. ...Show more
$15.99
NZD
Category: Board Books
Little farmers will love putting on their overalls and heading to work alongside rumbling tractors, giant plows, speedy cornhuskers, and more! Full of colorful vehicles and friendly faces from Cars and Trucks and Things That Go, What Do People Do All Day?, and Busiest People Ever!, farm life has never b een so much fun! Also available Busy Busy Cars and Trucks Busy Busy Construction Site Busy Busy Farm ...Show more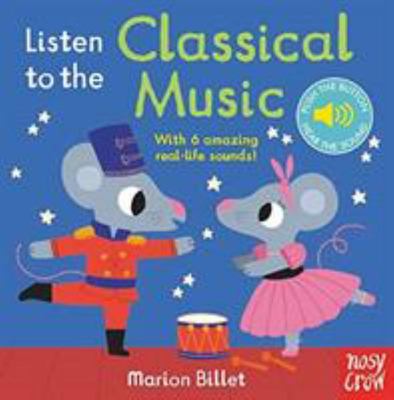 $21.99
NZD
Category: Board Books | Series: Listen to the...
Adults and children alike will be enchanted by this stunning new addition to the popular Listen to the… board book series. Aimed at the very young, this book has a button on every spread, which triggers one of six different pieces of classical music to enjoy, from Vivaldi's Spring to Mozart's Turkish Ma rch. ...Show more
$15.99
NZD
Category: Board Books | Series: Little Finger Puppet
Where does Baby Sloth like to nap? Follow along with this cute baby animal as it experiences its world, from playtime to bedtime. The simple, comforting story in this go-to baby gift series have made it a multimillion seller. Featuring a permanently attached plush finger puppet, this volume offers paren ts and children a fun, interactive way to play and read as they build a lifelong love of books together. ...Show more
$15.99
NZD
Category: Board Books
A durable board book edition of crotchety Scarface Claw's latest whiskers-bristling adventure by Lynley Dodd It is a peaceful morning and Scarface Claw is happily snoozing in a spot in the sun, tail curled around and feet tucked in. Suddenly, there was a shudder and sway, the whirr of an engine, then off and away. And then off goes the truck down the drive - with Scarface ON TOP! Clinging on to the roof of the truck, Scarface zips along streets with his owner, Tom, oblivious to his rooftop passenger and everyone trying to get his attention as he drives along ... who will come to poor Scarface Claw's rescue? Inspired by true stories of cat owners driving off without realising their cats are on the roofs of their cars, Scarface Claw's latest adventure will have readers getting just as involved in the story as the bystanders trying to get Tom's attention! NZ Listener 50 Best Books for Kids 2017 ...Show more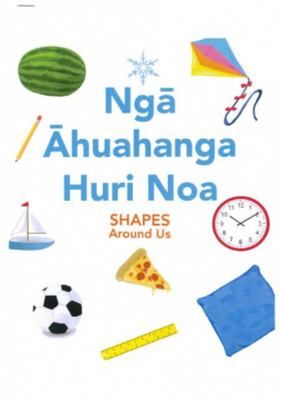 $14.99
NZD
Category: Board Books
This bilingual book showcases delightful illustrations highlighting shapes that surround us everyday -- we just need to find them! And just to keep the little one's on their toes, there is a bonus list of things to find to help with engagement and recall. English and Te Reo Maori.
$15.99
NZD
Category: Board Books | Series: Richard Scarry's BUSY BUSY Board
Buckle up and hit the road with an exciting array of vehicles from the one-and-only Richard Scarry. All your favorites are here; from cement trucks and pickle cars to motorcycles and fire trucks! Unavailable for nearly two decades, little drivers will be eager to take this action-packed board book for a spin time and time again. ...Show more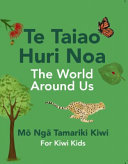 $9.99
NZD
Category: Board Books
It's a big wide world out there, full of curiosities and wonderments that catch the eyes of Kiwi kids. This latest book from the dynamic duo of Katie Kool and Cindy Tan showcases delightful illustrations of familiar items with their English and Te Reo Maori words. And just to keep the little one's on their toes, there is a bonus list of things to find to help with engagement and recall. ...Show more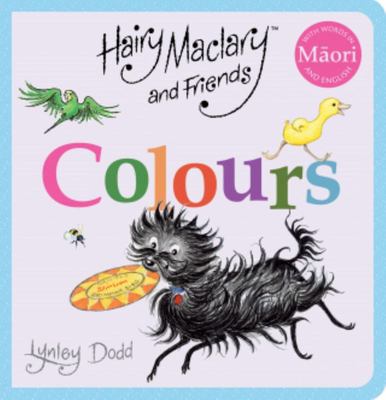 $12.99
NZD
Category: Board Books
A boisterous bilingual board book that introduces littlies to colours with the help of Hairy Maclary and his friends! A gorgeous board book with pictures of Hairy Maclary, Scarface Claw and other favourite characters created by Lynley Dodd to teach children their colours in Maori and English. This speci al little volume is perfect for the young learner and helps to incorporate te reo Maori into everyday life. Perfect for children ages 3 months to 3 years. ...Show more
$17.99
NZD
Category: Board Books | Series: Baby Touch
A brilliant lift-the-flap book from the Ladybird Baby Touch series. Babies and toddlers will love this original tactile playbook from the innovative Baby Touch range. Have fun touching the different textures and playing peekaboo with the large flaps. The bright and bold illustrations are perfect for bab y to enjoy. Ladybird's Baby Touch series is the perfect way to introduce babies to books, and to the world around them. Encouraging interaction and play, these books are lots of fun for the very youngest babies, as well as toddlers. Look out for these other titles in the series: Hello! Buggy Book; Peekaboo; Peepo Teddy!; Snuggle Cloth Book; Squeaky Book; Twinkle Lullaby; Baby Touch Numbers; Baby Touch Farm; Flip-Flap Book; Star Buggy Book; Baby Touch: Box of Books ... as well as many more! ...Show more