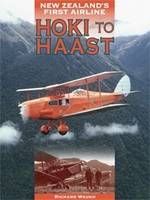 $49.99
NZD
$54.90
(8% off)
Category: Aircraft
New Zealand?s first licensed airline to fly scheduled services, operated the Hokitika to Haast route on the scenic West Coast of the South Island. Air Travel (NZ) Ltd was launched in 1934 by legendary pilot Bert Mercer, the first Kiwi to achieve 10,000 flying hours. The airline also pioneered airmail, a ir-ambulance, alpine tourist flying and versatile freight work. Illustrated by many rare photographs this book tells the story of de Havilland Fox Moths, Dragonflies and Dominies and how these biplanes became indispensable to the isolated people of South Westland. The sturdy fabric covered, wooden and wire aircraft flew in demanding weather, mostly fully loaded, to landing strips on beaches, riverbeds and in the bush. After Mercer?s tragic death, National Airways Corporation (NAC) and West Coast Airways continued the air service with Chief Pilots Norm Suttie, Frank Molloy and Brian Waugh.The world?s longest running de Havilland biplane airservice lasted until 1967; an unforgettable mix of excitementand routine, romance and tragedy, ably demonstrating the growing role of aviation for ordinary New Zealanders First published December 2009. ...Show more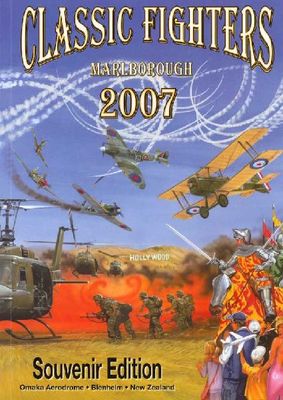 $19.99
NZD
Category: Aircraft
A souvenir pictorial record of the fourth biennial Classic Fighters Marlborough airshow held at Omaka Aerodrome, Blenheim, New Zealand over Easter 2007.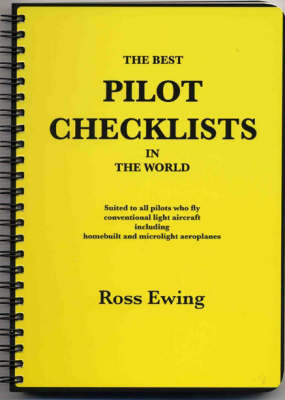 $29.99
NZD
Category: Aircraft
This booklet is written by a pilot for pilots - especially for beginner pilots, recreational pilots and sport pilots. It is written also for the family and friends of budding pilots and who are themselves interested in flying, go flying as a passenger and want to learn about checks and checklists and ho w these can lead to safer flying in general. ...Show more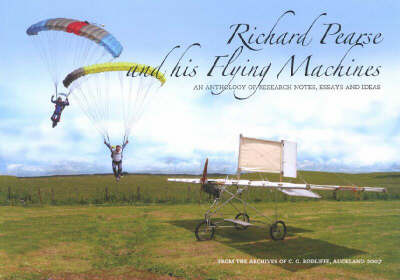 $24.99
NZD
Category: Aircraft
A wonderful anthology of research notes, essays and ideas showing engines developed by Richard Pearse, his life and his fabulous achievements. Photographs and drawings are plentiful throughout. colour and b/w illustrations. 93 pages in A4 landscape format.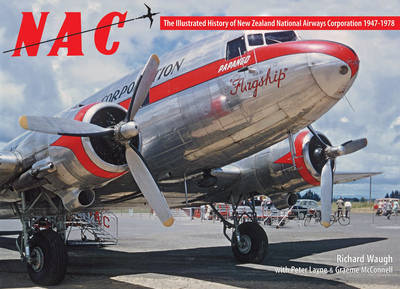 $79.90
NZD
Category: Aircraft
The New Zealand National Airways Corporation (NAC) was created by the post-war Labour Government nationalising all private airlines and forming the first State-owned Enterprise. During its 31 years of operation NAC was New Zealand's major domestic airline until it was merged with Air New Zealand in 1978 . In its early years it also flew international routes in the South Pacific. First published March 2007. ...Show more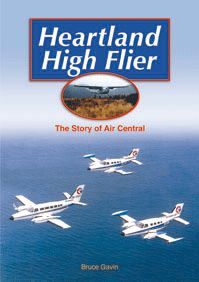 $39.99
NZD
$44.00
(9% off)
Category: Aircraft
Over a span of almost 20 years from the mid 1960s to the mid 1980's, a diverse group of very focussed New Zealanders looked skywards and from nothing created and built a well respected North Island airline called Air Central. The story reveals how the airline battled a chronic shortage of finance, rampa nt inflation, restrictive licensing regulations and a reluctance of the public to fly in a small aircraft yet grew to pioneer fast, frequent and reliable air links between provincial cities. ...Show more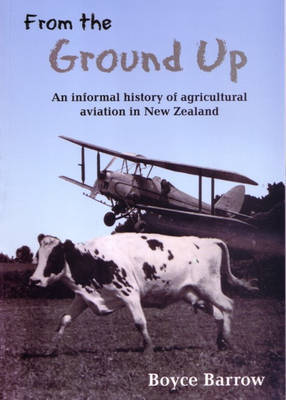 $36.00
NZD
Category: Aircraft
Biography of an agriculture aviator - Boyce Barrow.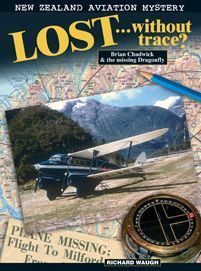 $59.99
NZD
Category: Aircraft
216 pages, b/w and colour photos and illustrations NZ Aviation Mystery - Brian Chadwick and the missing Dragonfly On 12th February 1962 Dragonfly ZK-AFB went missing on a scenic flight from Christchurch to Milford Sound. The search for the aircraft, its pilot Brian Chadwick and four passengers, was he adline news in New Zealand and Australia. In spite of the largest aerial search ever undertaken in New Zealand and one of the most extensive in the South Pacific, nothing was found. This book brings together many strands of the enduring story; an entrepeneurial pilot, pioneering air charter work,a veteran biplane airliner, scenic flying over mountainous terrain, overseas tourist passengers including a honeymoon couple, ongoing search initiatives - and the personal quest by pilot friend Brian Waugh. Illustrated by many rare photographs, this book investigates the fascinating story, revealing new insights into the aircraft's disappearance. Aviation historian Richard Waugh continues his father's pursuit for the most searched for aircraft in New Zealand and poses a unique challenge to readers. Will this book contribute to the solving of the mystery? . ...Show more
$29.99
NZD
Category: Aircraft
New Zealand's worst internal air disaster. Flight 441 from Auckland to Tauranga on 3 July 1963 began as a typical National Airways Corporation DC-3 flight of the era. The passengers represented a cross-section of New Zealand society: men and women, Maori and Pakeha, young and old. They were travelling on business, on holiday or to attend family events. The tragic crash of DC-3 ZK-AYZ into the Kaimai Range and the death of all three crew and 20 passengers was a profound shock to the prosperity and optimism of a growing nation. ...Show more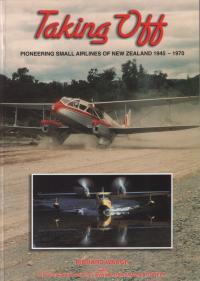 $59.99
NZD
Category: Aircraft
These small airlines of the 1950s and 1960s, like Fred Ladd's Tourist Air Travel in Auckland and Popeye Lucas' Southern Scenic in Queenstown, were colourful examples of post-war optimism and the 'can do' attitude which changed New Zealand forever. These were versatile airlines flying Cessnas, DH89 Do minies and Widgeons; opening up new scheduled air services, pioneering tourist flying, operating air ambulance and other special charters, developing agricultural work, carrying newspapers and airmail. Illustrated by many rare photographs, this book reveals new and fascinating insights into post-war New Zealand. It describes how these pioneer airlines, and those who ran them, endeared themselves to many - including royalty, farmers, politicians, clergy, tourists and most importantly to thousands of ordinary New Zealanders. Paperback ...Show more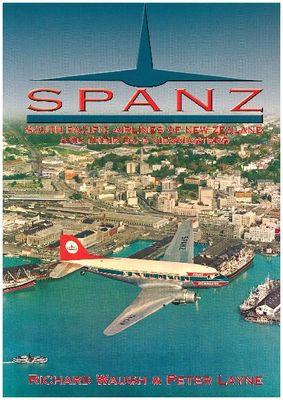 $44.90
NZD
Category: Aircraft
DoP 2000, NZ A-4 / 148pp SPANZ (South Pacific Airlines of New Zealand) made a big splash in New Zealand's highly regulated aviation environment of the 1960's. this book tells how the airline boldly challenged the air licensing bureaucracy, political establishment and the government owned NAC monopol y of the day. With their specially modified DC-3 Viewmasters, they pioneered group tourist flying and new airline services to provincial areas. ...Show more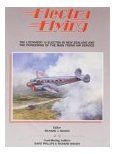 $34.90
NZD
Category: Aircraft
Lockheed 10 Electras in 1937 pioneered the first Auckland - Wellington air servec. By late 1938 Uion Airways had Electra-fried the whole Main Trunk route from Auckland to Dunedin. This book tellls the story and adventures of how they revolutionised commercial aviation in New Zealand with their modern A merican design and speed - faster than any Air Force aircraft. ...Show more