$21.00
NZD
Category: 2020 NZ Book Awards for Children & Young Adults
It's Singapore in 1940, war is just around the corner-but twelve-year-old Lizard doesn't know that. He lives in Chinatown above a tailor's shop, surviving on his wits and hustling for odd jobs. When he steals a small teak box containing a Japanese code book from a Raffles Hotel suite, he finds himself i n a dangerous world of wartime espionage. Lizard doesn't know who to trust. How is the mysterious book inside the box connected to his friend Lili, a girl full of secrets and fighting skills? Can he trust her, or will she betray him in the end? Lizard's Tale is an action-packed adventure for middle-grade readers, set in a British colony in Asia as the Japanese invasion of Singapore looms. ...Show more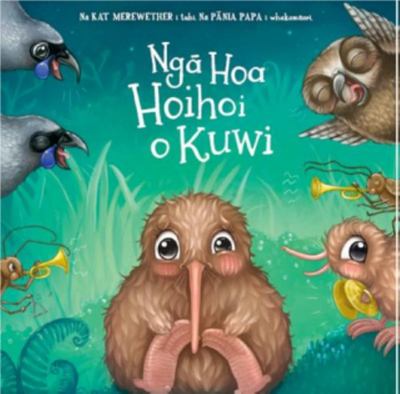 $19.99
NZD
Category: 2020 NZ Book Awards for Children & Young Adults | Series: Kuwi the Kiwi
Te reo Maori translation of the bestselling title, "Kuwi's Rowdy Crowd" Kuwi the Kiwi attempts to find a moment of peace and quiet in the chaos of parenthood, but everywhere she turns the volume just gets louder. Tap-dancing tomtits, Karate-kicking kokako and other noisy native friends join in the rowdy fun, until Kuwi can't take any more... The quirky and quintessentially Kiwi illustrations will have both adults and children laughing out loud, with a humorous storyline familiar to parents everywhere. Young readers will be delighted by the fun noises they can make to match each illustration, and as they guess which creature will pop up next. The story also holds a heartwarming and subtle message about being happy with what you have. ...Show more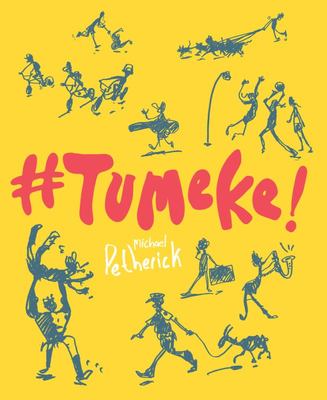 #Tumeke!
by Michael Petherick
$30.00
NZD
Category: 2020 NZ Book Awards for Children & Young Adults
Plans for the Newtoun community's Waitangi Day celebrations are well under way. The Tape Orchestra's practising like mad. Monty and Mr Steve Vibrant are designing a poster. Rishi's trying to land Lil Yacht Shifty … and Ms Ropata's juggling it all because everyone wants in. There'll be curry and cake, ka pa haka, halal sausages, foam blasters, the Naenae dirtman, and kiss-the-goat — if Constable Rutene can manage to chase one down. In the meantime, Dreadflock's considering a blog, Briony's Mum's being a helicopter, and everyone's eating a lot of lolly cake. In the boundary-riding tradition of the Annual project, Annual Ink's latest title #Tumeke! brings you the lives, loves and larrikin spirit of an inner-city neighbourhood. The story is told through texts, Instagram posts, emails, fliers, committee minutes, posters, diary entries, blog posts, chatrooms, school homework, raps and the reliably bonkers community noticeboard. Stuffed with big personalities, surprising friendships and a little intrigue, this multimedia story brims with creativity and comedy, and everyday heartaches, too. Debut novelist Michael Petherick juggles a large cast and multiple story threads with panache, giving us a window on a vivid, warm-hearted community. A narrative — but not quite as we know it — for middle readers and anyone who loves to connect. To look inside, click here. ...Show more
$40.00
NZD
Category: 2020 NZ Book Awards for Children & Young Adults
A spectacular illustrated picture book exploring New Zealand's unique landscapes and its incredible wildlife by the award-winning author of Aotearoa: The New Zealand Story. Long before waka touched Aotearoa's shores, the land of the long white cloud was home to an array of creatures uniquely adapted to its environments and protected by its isolation. Encounter New Zealand's incredible wildlife in this spectacular visual exploration. Journey through ocean, sky and land to meet a marvellous range of organisms. Discover fascinating facts, and learn how we influence the survival of our living treasures. In this magnificent companion volume to Aotearoa: The New Zealand Story, Gavin Bishop weaves a compelling visual narrative of our land, our people and our wildlife - past, present and future. ...Show more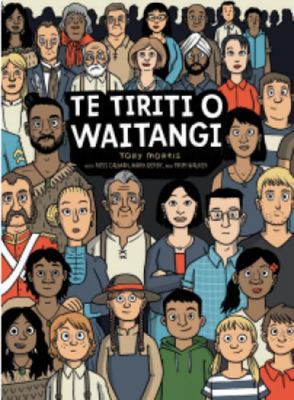 $20.00
NZD
Category: 2020 NZ Book Awards for Children & Young Adults
Ground-breaking full-colour graphic novel about Te Tiriti o Waitangi | The Treaty of Waitangi. This reorua (bilingual) graphic-novel-style flip book presents important information in a visually appealing and engaging way. The text (in both English and te reo Māori) and illustrations work together to pro vide readers with a calm, balanced presentation of a complex part of our history. Timelines, Treaty definitions and links to the Treaty in 32 languages provide the young reader with further options to learn and explore. Te Tiriti o Waitangi | The Treaty of Waitangi has been developed with help from the following people: Peter Adds, Hōne Apanui, Ian Cormack, Hinerangi Himiona, Jen Margaret, Dame Claudia Orange, Jock Phillips, Kate Potter, and Piripi Walker. ...Show more
$16.99
NZD
Category: 2020 NZ Book Awards for Children & Young Adults | Series: Rainbow Magic
Join Rachel, Kirsty and the Festival Fairies as they help to make special celebrations everywhere run smoothly with the help of fairy magic. Elisha the Eid Fairy looks after the Muslim festival of Eid, but when naughty Jack Frost steals her magical Eid lantern, everyone's celebrations go wrong. Can the girls help Elisha save the day? Don't miss the rest of the Festival Fairies series: Deena the Diwali Fairy, Hana the Hanukkah Fairy and Bea the Buddha Day Fairy. 'These stories are magic; they turn children into readers!' ReadingZone.com If you like Rainbow Magic, check out Daisy Meadows' other series: Magic Animal Friends and Unicorn Magic! ...Show more

$18.99
NZD
Category: 2020 NZ Book Awards for Children & Young Adults
In February 2019, a tiny spark in a Pigeon Valley paddock became the largest fire in New Zealand since 1955. Up to 150 volunteer firefighters fought the blaze. Around 3,500 people were evacuated, including the whole town of Wakefield. Dozer the cat was evacuated from Wakefield too, but went missing the same evening. He was spotted a week later and, after hiding for two more days, was finally caught and returned to his family. ...Show more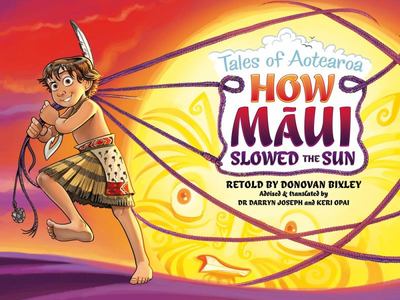 $19.99
NZD
Category: 2020 NZ Book Awards for Children & Young Adults | Series: Tales of Aotearoa
Donovan Bixley re-tells the story of HOW Maui slowed the journey of the sun through the sky each day! The traditional tale but with Donovan's unique twist and trademark humour. The pictures are bright and bring their own level of humour to the book. Darryn Joseph ensures that the story is accurate and c ulturally appropriate and translates, along with Keri Opai, the story for the Te Reo edition. ...Show more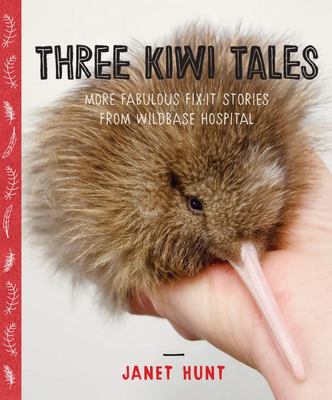 $24.99
NZD
Category: 2020 NZ Book Awards for Children & Young Adults | Reading Level: near fine
Wildbase Hospital in Palmerston North is a very special hospital for very special animals, and in this follow-up to the hugely successful How to Mend a Kea, author Janet Hunt focuses on the tales of three kiwi who have been treated there. The stories are fascinating and touching accounts of their differ ent experiences at Wildbase, and the innovative approaches to their treatment and rehabilitation that were needed to ensure their eventual return to the wild. Linked to the wider issues of kiwi conservation, these tales introduce readers to the challenges and triumphs of caring for New Zealand's unique national icon. Wonderful photos, a lively text and an engaging design all combine to make this a superb book. ...Show more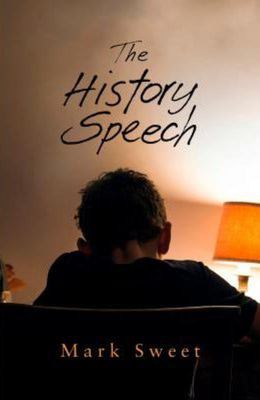 $32.00
NZD
Category: 2020 NZ Book Awards for Children & Young Adults
It is 1960s provincial New Zealand, and a set of upper middle class families enjoy the good life together. But just under the surface of the conventionality, there are undercurrents. Adolescent Callum Gow's father is a bully, his mother is having an affair, and there are secrets about abuse, suicide and the past. In amongst this, Callum is trying to understand his growing identity and sexuality. His only refuge is his grandfather, but this is in danger as Callum's father has grandfather wrongfully committed as he won't agree to a merger of the family business. Callum has to resolve his internal conflicts about who he is and resist social conformity to rescue his grandfather, get himself and his mother away from his father's control and tell the truth about the past. ...Show more
$14.99
NZD
Category: 2020 NZ Book Awards for Children & Young Adults | Series: Miniwings
Sshh... NOT for parents! You can keep a SECRET, right? Clara and I have a herd of tiny, talking, oopsie-whoopsie, flying horses-and they're REAL! It's true. Those naughty Miniwings get us into so much TROUBLE, especially that RAZZLY-DAZZLY UNICORN, Moonlight!
$35.00
NZD
Category: 2020 NZ Book Awards for Children & Young Adults
The incredible story of Tupaia, Tahitian priest navigator, who sailed on board the Endeavour with Captain Cook on his first voyage to Aotearoa. Follow Tupaia as he grows up in Ra'iatea, becoming a high-ranking 'arioi and master navigator. Join him as he meets up with Cook in Tahiti and sails as part of the crew on the Endeavour across the Pacific to Aotearoa. Witness the encounters between tangata whenua and the crew as the ship sails around the coast, and discover the important role Tupaia plays as translator and cultural interpreter. Written in dramatic prose and verse by Courtney Sina Meredith and stunningly illustrated in graphic style by Mat Tait, this is an essential book for all New Zealanders. ...Show more